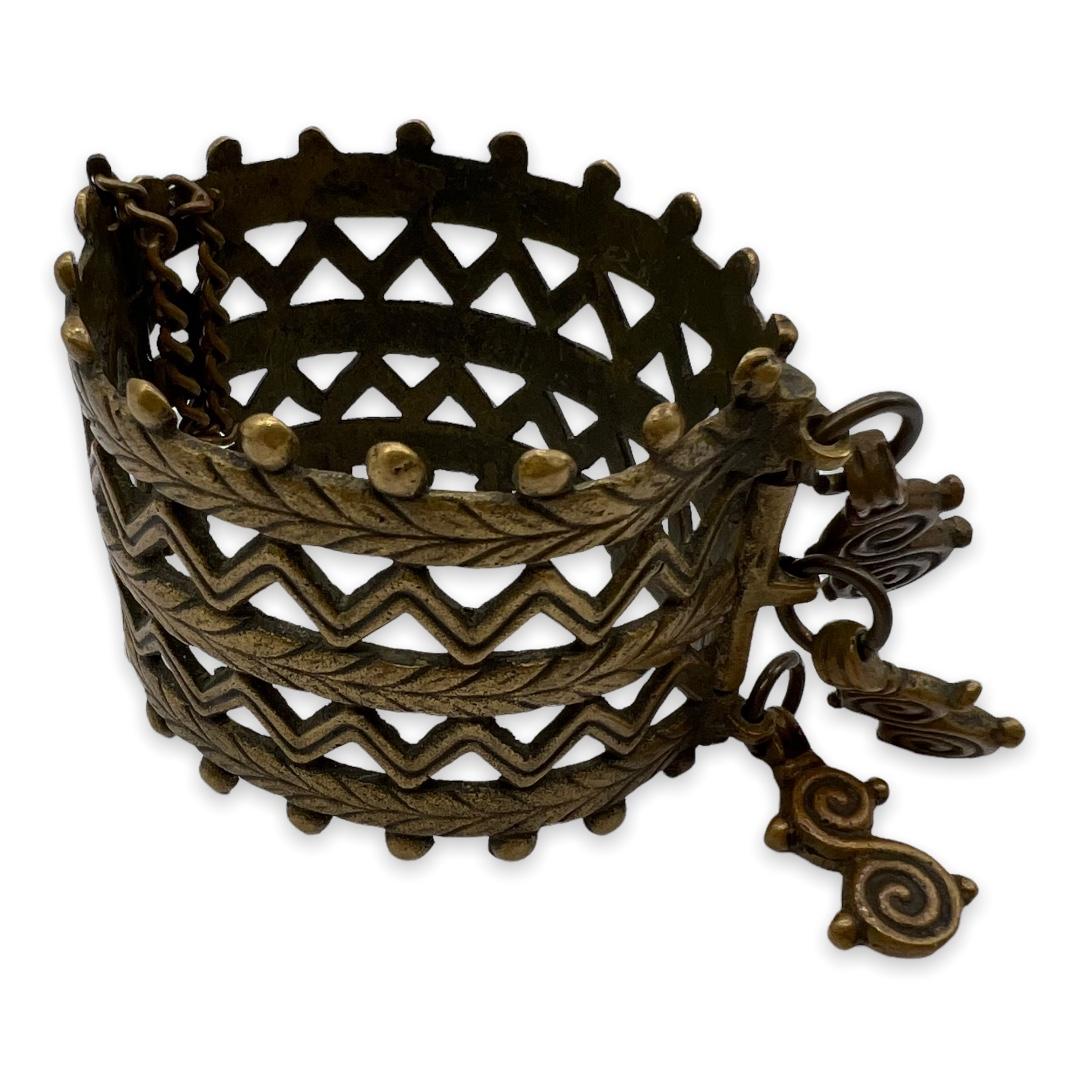 Finnish Kalevala Koru Bronze Merja Bracelet
June 24, 2022
Nolan Miller Floral Rhinestone Enamel Earrings
July 31, 2022
1950s Pierced Ball Drop Clip-back Earrings
$12.00
Lovely vintage drop earrings featuring a pierced fluted ball suspended from a delicate chain. Stylist look in-between tailored and evening wear.
1 in stock
• SKU: US-ER-2022-07-30 14.53.21-50-vjc-a-2
• Designer or Maker: Unknown
• Mark: None
• Style: Clip-back pendent or drop earrings
• Circa Date: 1950s
• Condition: Excellent
• Age Group: Adult
• Color: Silver
• Material: Brass, silver-tone plate
• Size or Measurement: Approx. 2 1/4″ from top of surmount with the ball measuring 1″
• Type: Drop earrings, Silver drop earrings, Drop ball earrings, Mod earrings.