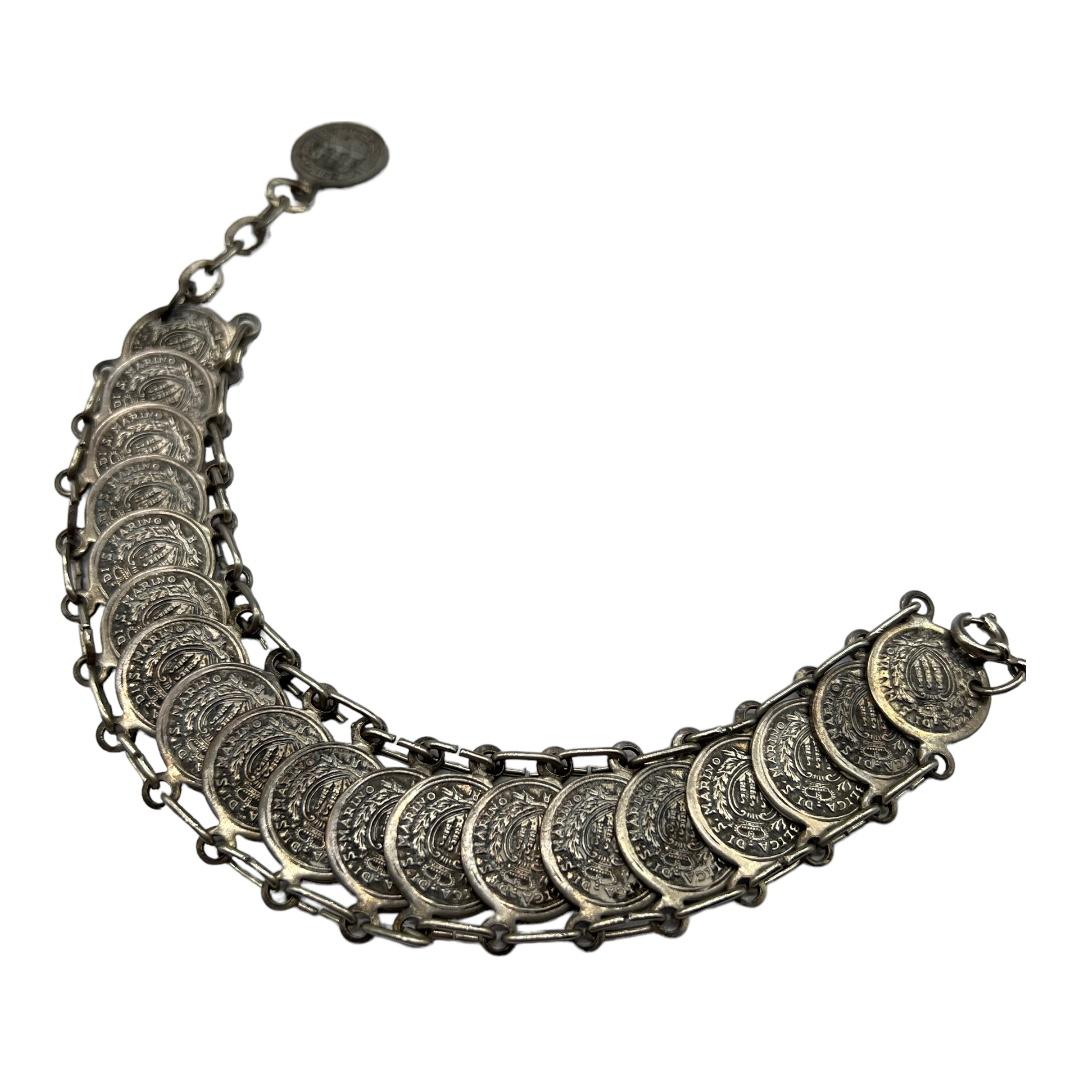 Vintage Faux Coin Bracelet Republica di St. Marino
September 23, 2022
Beautiful Hobe Mesh Floral Collar Necklace
September 23, 2022
Vendome Large Bead Collar Necklace
$89.00
This Vendome necklace features large olive-colored transparent textured beads. Each bead is flanked by a corrugated end cap, clear seed bead and spacer with a bi-cone center bead. It is hands-down one of the most unusual Vendome necklaces that  I have owned. The irregular-shaped beads have an uneven surface texture. I cannot tell is this is inherent to the bead or a flaw. There is also some peeling on some beads. Hence, we are discounting the next to close-out.
Out of stock
• SKU: VE-NE-2022-09-17 13.46.59-50-tjs-a-4
• Designer or Maker: Vendome
• Mark: Vendome
• Style: Collar necklace
• Circa Date: 1950s
• Condition: Uneven texture that we are unsure is a flaw and some peeling of beads. Discounted and sold as is.
• Age Group: Adult
• Color: Gold, olive, clear.
• Material: Brass, gold-tone plate, glass/crystal, Lucite.
• Size or Measurement: Approximate wearable length is 17″ x 7/8″ widest bead.
• Type: Vendome collar necklace, Vendome bead necklace.