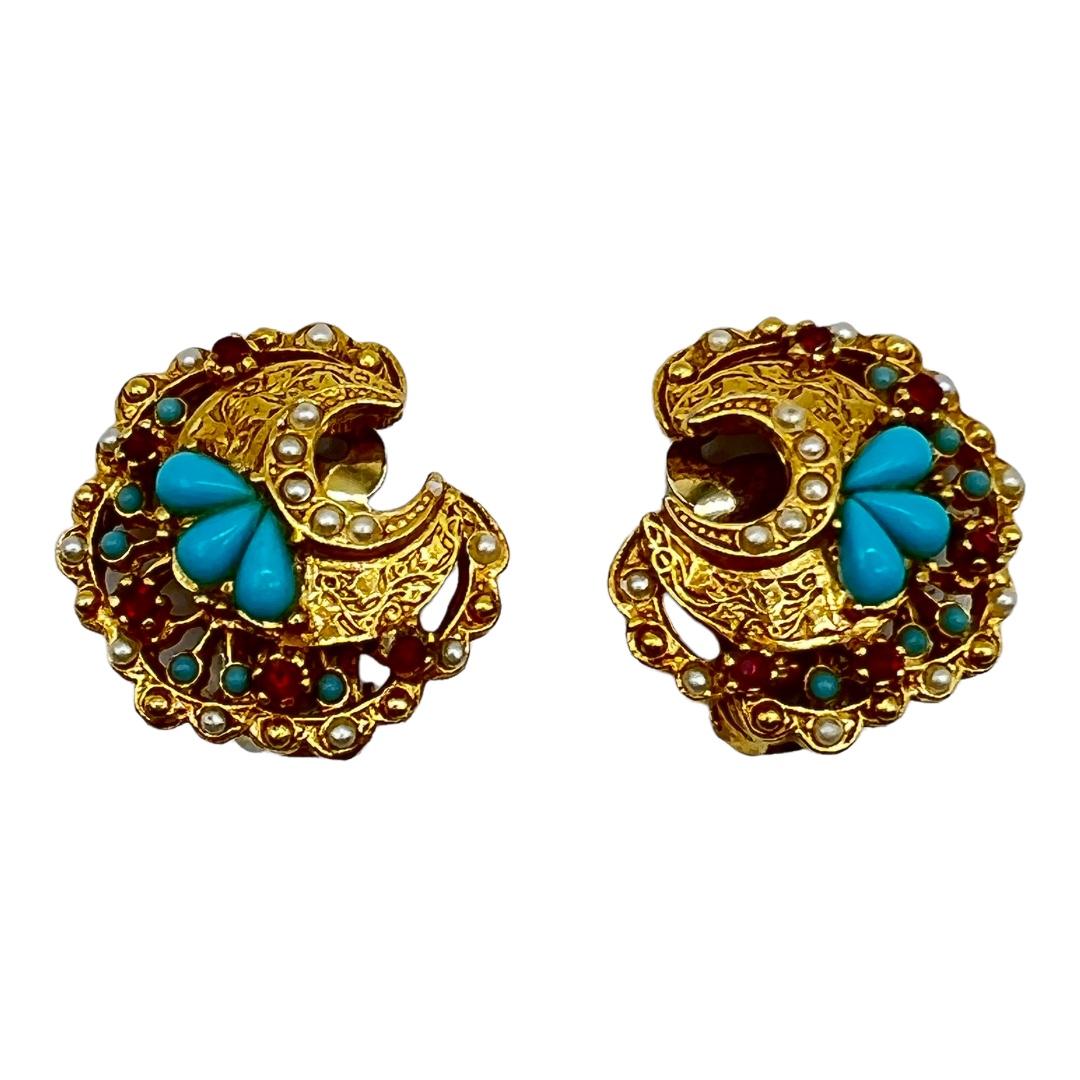 Vintage Art Faux Turquoise and Ruby Earrings
September 1, 2022
Signed Eisenberg Ice Brooch and Earring Set
September 3, 2022
Vintage 1950s Topaz-Colored Rhinestone Earrings
$32.00
These lovely earrings feature three large topaz-colored chaton rhinestones flanked by yellow marquis-shaped rhinestones, further adorned with a circ. yellow rhinestone center.
The large topaz-colored stones are prong set with a Fleur de lis type prong. Enjoy a glamorous evening wearing these vintage 1950s topaz-colored rhinestone earrings.
1 in stock
• SKU: US-ER-2022-08-31 13.22.14-50-tjs-a-2
• Designer or Maker: Unknown
• Mark: None
• Style: Clip-back
• Circa Date: 1950s
• Condition: These look like they may have had more gold plating. It was worn/aged fairly evenly around setting such that they look like an antiqued silver with a hint of gilt.
• Age Group: Adult
• Color: Gold, antiqued silver, topaz, yellow.
• Material: White metal, brass, gold-tone plate, glass/crystal
• Size or Measurement: Approx. 1 1/8″ x 1 1/16″
• Type: 1950s Rhinestone earrings, Clip-back earrings, Topaz-colored rhinestone earrings.