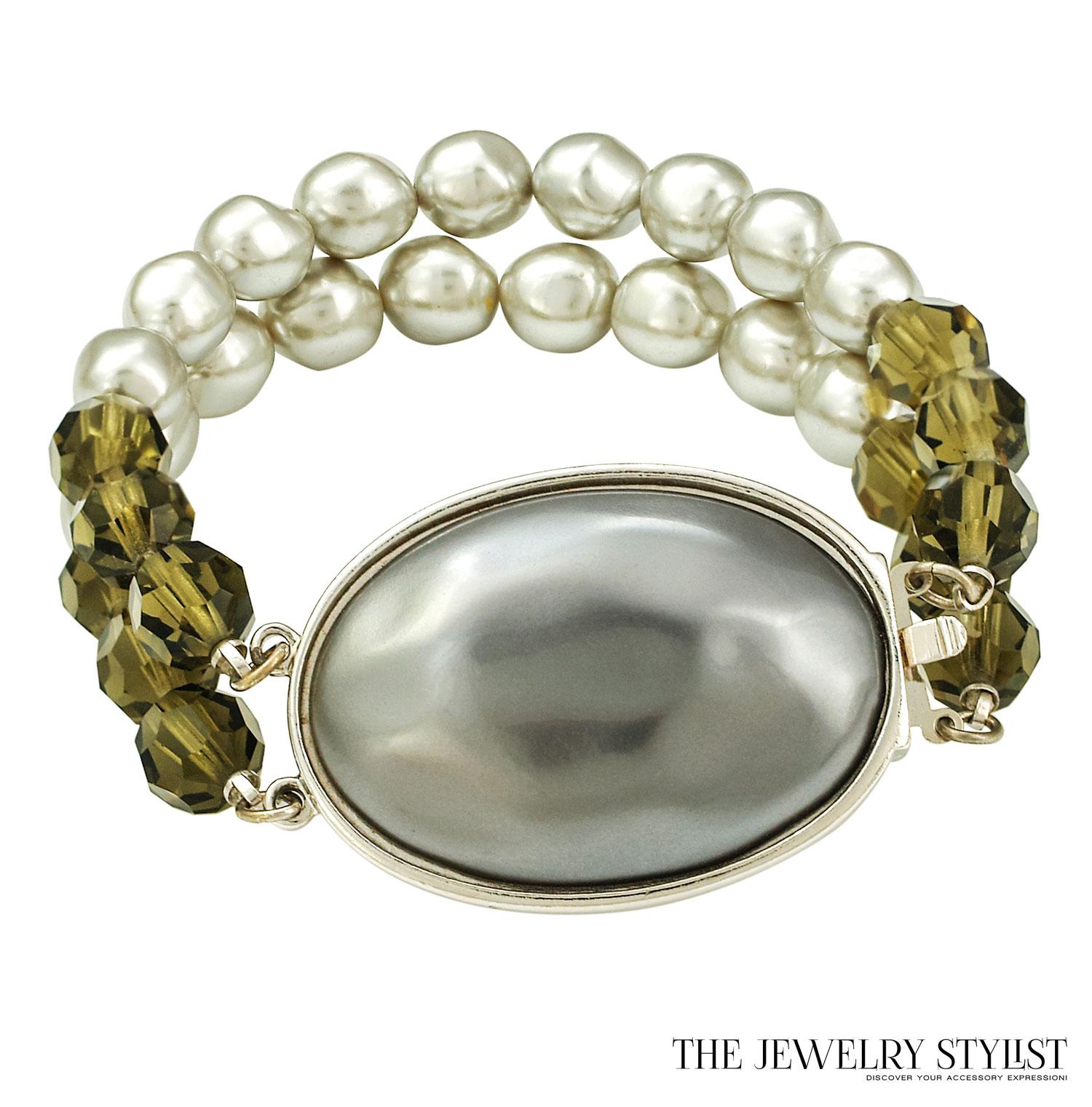 YSL Bracelet Big Silver-Toned Cabachon With Silver-Toned And Clear Gray Faceted Crystals
July 6, 2021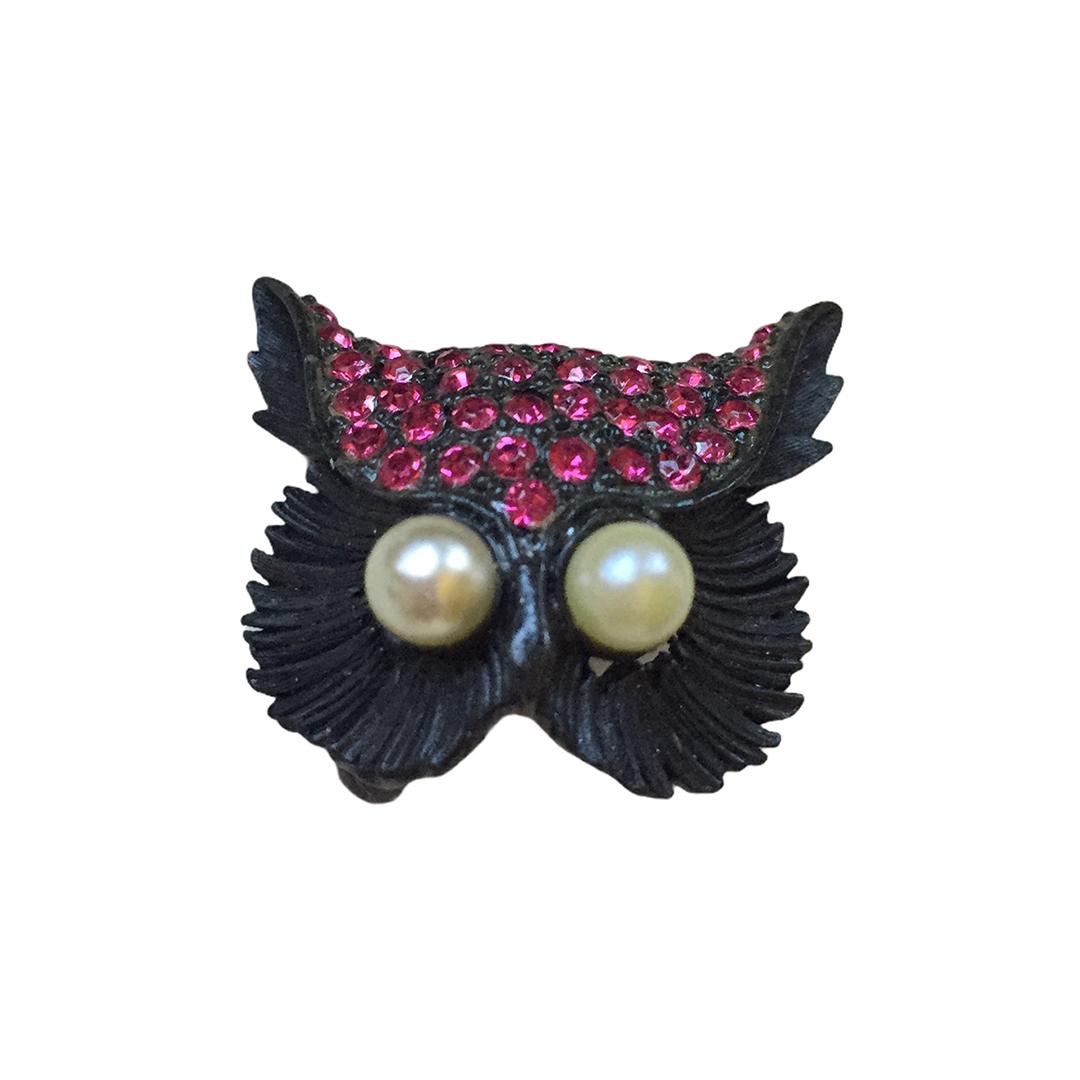 Accessocraft Owl Figural Pin
July 6, 2021
Vintage Hobe Coffee Color Moonglow Necklace, Earring and Bracelet Set
$235.90
For your consideration is this lovely triple-strand Moonglow Hobe necklace, bracelet, and earring set. Each strand consists of tapered coffee-colored beads flanked by Japanned filigree caps encircled with copper-colored aurora borealis bi-cone beads flanking a dimpled yellow-colored spherical bead with an aurora sheen. The amazing necklace measures 20" extended with the tapered layers measuring slightly more for the fill-in effect. Hook and beaded chain closure. Earrings have the plastic roller that was introduced into the Hobe line in 1956.This set will go with earthy colors and Bohemian fashion. Color is perfect for most complexions.
1 in stock
• SKU: NE-BR-ER-2018-04-19 19.32.29-50s-tjs-a-6
• Designer or Maker: Hobe
• Mark: Earrings and necklace clasp is marked Hobe. Style: Bib necklace: Matching triple-strand wrap bracelet with beaded fringe terminals and clip-on earrings complete this set.
• Circa Date: 1950s
• Condition: Good. It is missing one ring of faceted copper-colored beads that flank a moonglow bead. Please refer to pictures. Additionally there are some photo editing artifacts on some images. There is also some stretch in the chain so the piece had been reduce.
• Age Group: Adult
• Color: Coffee
• Material: Resin
• Size or Measurement: 20″
• Type: Vintage jewelry, Vintage jewellery, vintage costume jewelry