Double Strand Baroque Faux Pearl and Crystal YSL Necklace
November 13, 2014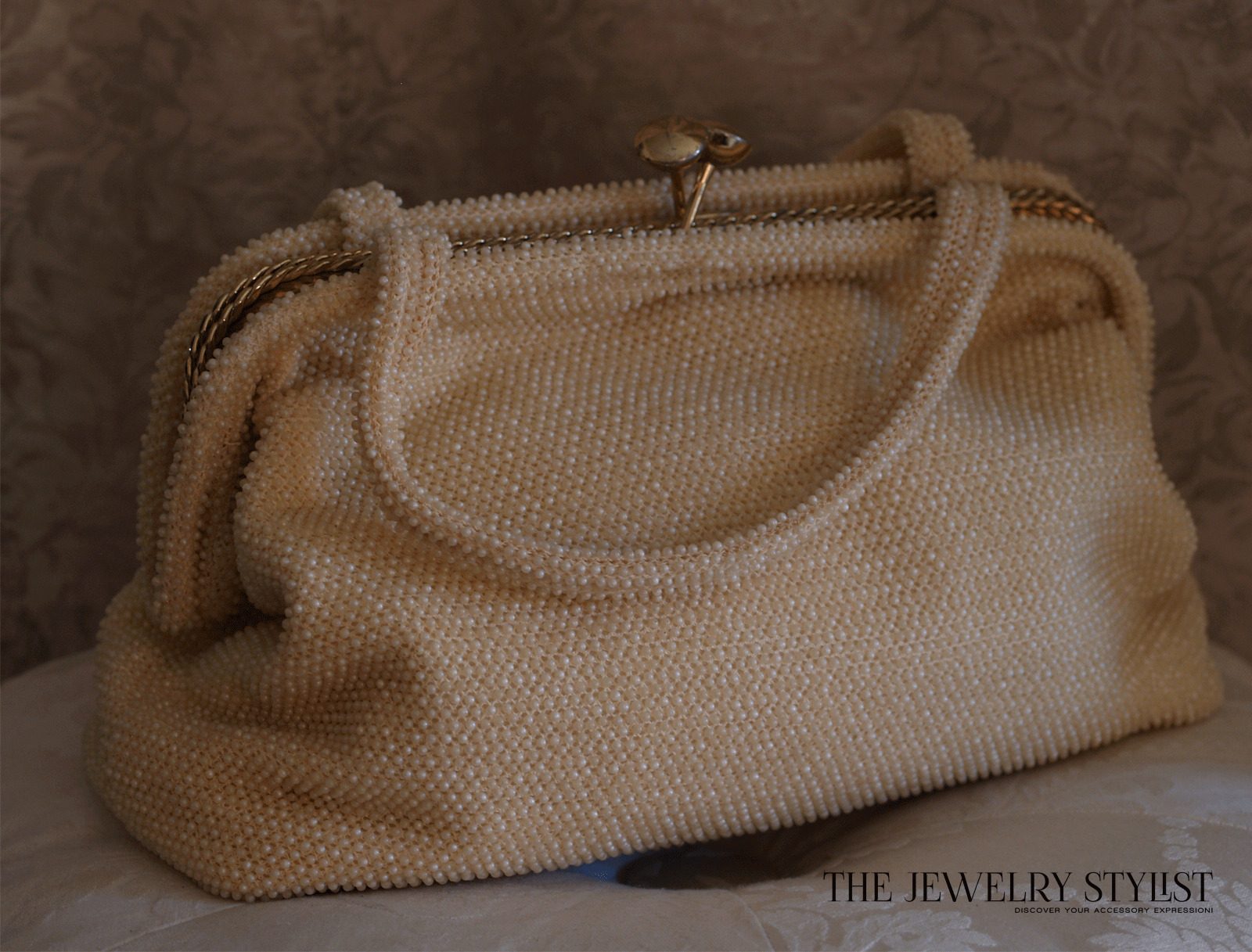 Fabulous 1950-1960s Cream Colored Beaded Purse
November 29, 2014
1960s Wonderful Reversible Beaded Summer Floral Purse
$59.00
Title: 1960s Wonderful Reversible Beaded Summer Floral Purse
SKU:Purse-1691-tjs
Designer or Maker:Unknown
Mark: Unknown
Style: Handbag
Circa Date: 1960s
Condition:In excellent used condition. This interior (plain creamy bead side) is perfect with no stains or tears. Likewise for the exterior of the purse. When reversing it the clasp is a little tight when you have the creamy side out but it does function as it's suppose too! REALLY COOL!
Age Group: Adult
Color:Gold tone, cream, floral
Material: Resin, cotton
Size or Measurement: The purse measures approximately 12" L x 8.5" T x 3.5" W
Type Vintage handbag, Vintage purse
1 in stock
Title: 1960s Wonderful Reversible Beaded Summer Floral Purse
Description: Much like the purses seen in the collectors books of vintage purses, this is a fantastic vintage summer purse made up of creamy colored beads with a checkered pattern of embroidered flowers that are accented with clear beads given the pattern a three dimensional look. The interior is made of the same creamy beads. What make this purse absolutely fantastic is that it flips inside out. It's like getting two purses for the price of one.
SKU:Purse-1691-tjs