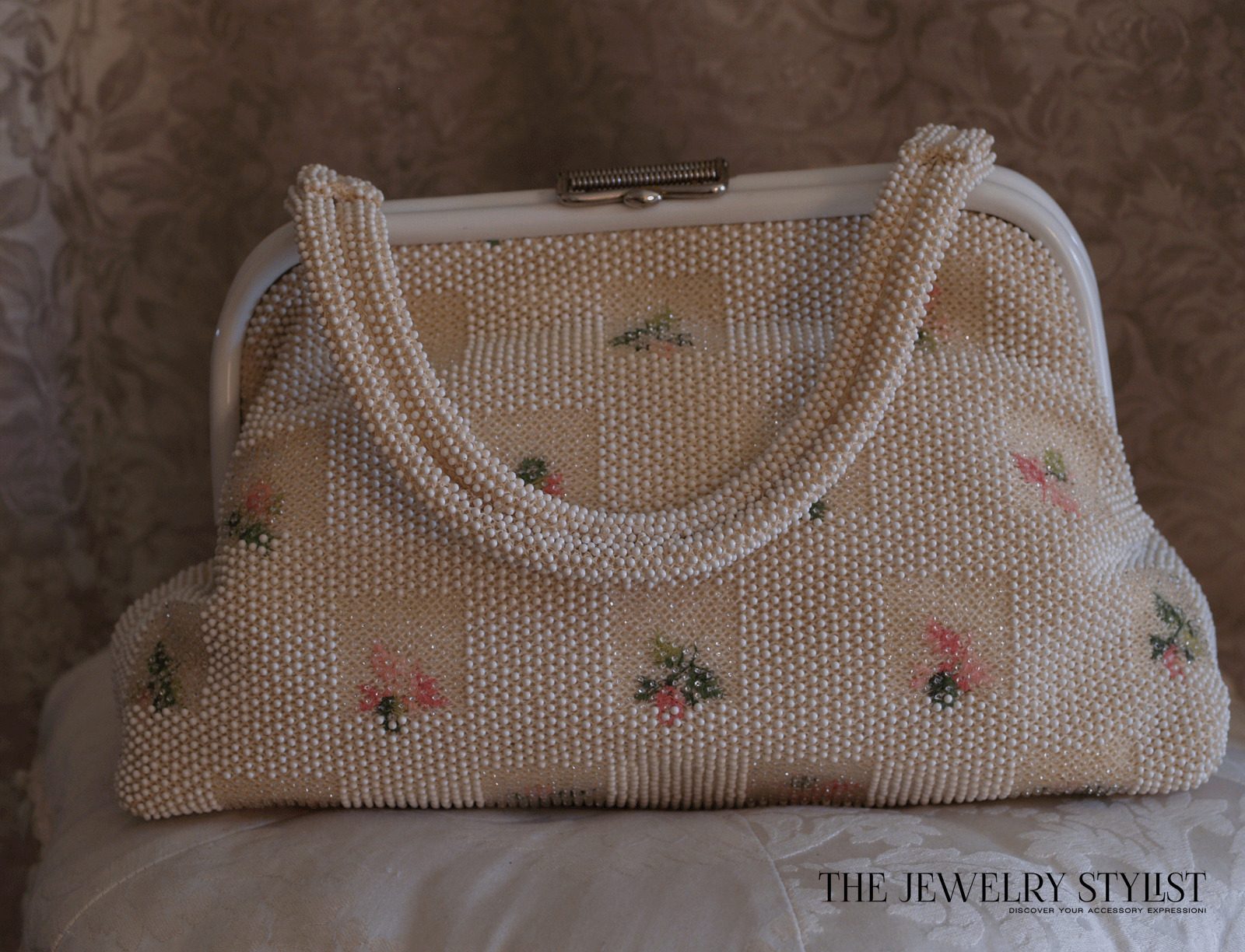 1960s Wonderful Reversible Beaded Summer Floral Purse
November 28, 2014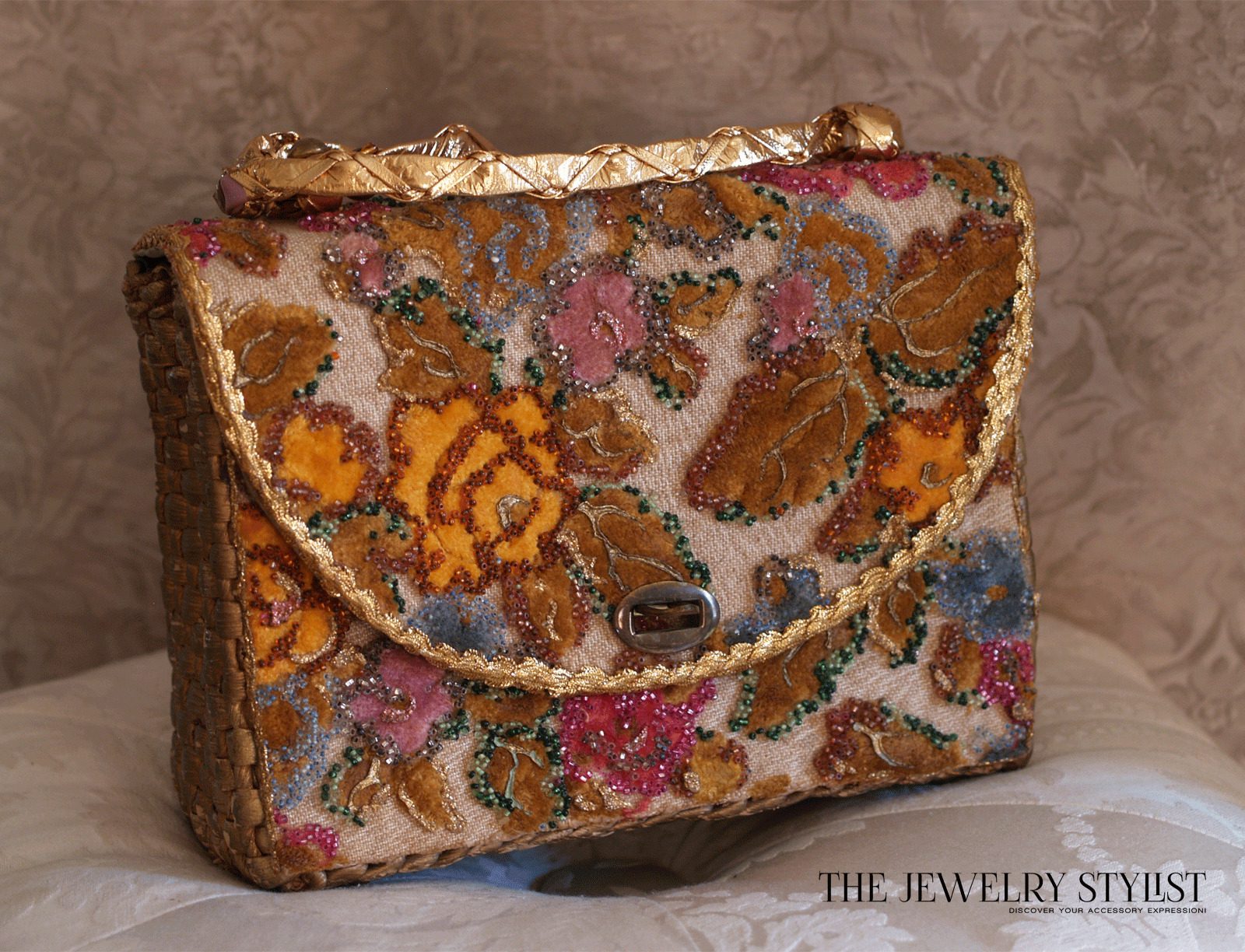 1960s Midas of Miami Floral Purse with Gilt Trim
November 30, 2014
Fabulous 1950-1960s Cream Colored Beaded Purse
$59.00
Fabulous 1950-1960s cream colored beaded purse. This is a wonderful creamy yellow beaded purse lined with a moiré satin. The exterior beads are woven into the fabric giving it a nice effect. The interior of the purse has one side pocket that is trim with a gold lame piping. The purse has a brass frame with a twisted rope like detail and and the knobs of the purse extend out over an inch for a very interesting design element.
1 in stock
• SKU: purse-1701-vjc
• Designer or Maker:Unknown
• Mark: None
• Style: Beaded Purse
• Circa Date: 1950s-1960s
• Condition: In great condition! The purse is in great to excellent vintage condition. It has minor lipstick mark on the bottom of the lining and small pin mark. The brass frame has some wear that looks like it could be buffed out. Four beads (each pin head size) has a discoloring on them as well as two other tiny areas. Being sold as is.
• Age Group: Adult
• Color:Gold tone, Cream Color
• Material: Resin, Cotton, Brass
• Size or Measurement: XXX
• Type Vintage Purse, Vintage Handbag