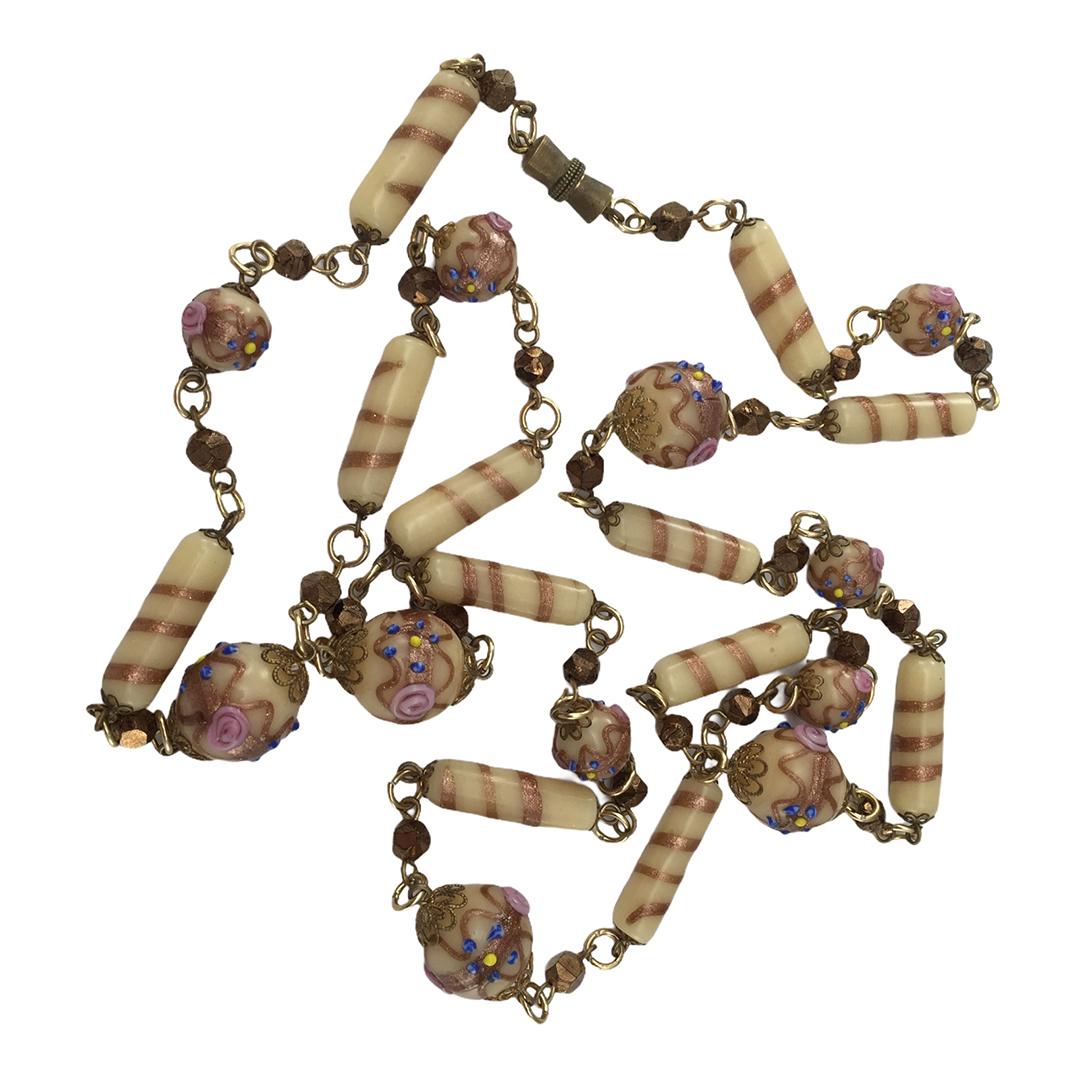 Vintage 41″ Murano Wedding Cake with Fluss and Czech Beads
July 6, 2021
K.J.L. for Avon Perfect Pansy Collection Faux Pearl Necklace
July 6, 2021
1930s Bakelite Carved Dot Bangle Bracelet
$475.00
1930s Bakelite Carved Dot Bangle Bracelet. This is an extraordinary cream Bakelite bangle bracelet with six carved black dots. The dots have three concentric circles and a center point. Each dot is inset into the bangle.
1 in stock
• SKU:US-BR-20190111-17.01.01-30-tjs-a-5
• Designer or Maker: Unknown
• Mark: None
• Style: Bangle bracelet
• Circa Date: 1930s
• Condition: Excellent
• Age Group: Adult
• Color: cream corn and black
• Material: Bakelite
• Size or Measurement: Inner dia. 2 1/2″.
• Type: Rare Bakelite, Bakelite bangle, Bakelite dot bracelet, Bakelite jewelry, 1930s jewelry, carved Bakelite, Vintage jewelry, Vintage jewellery, vintage costume jewelry