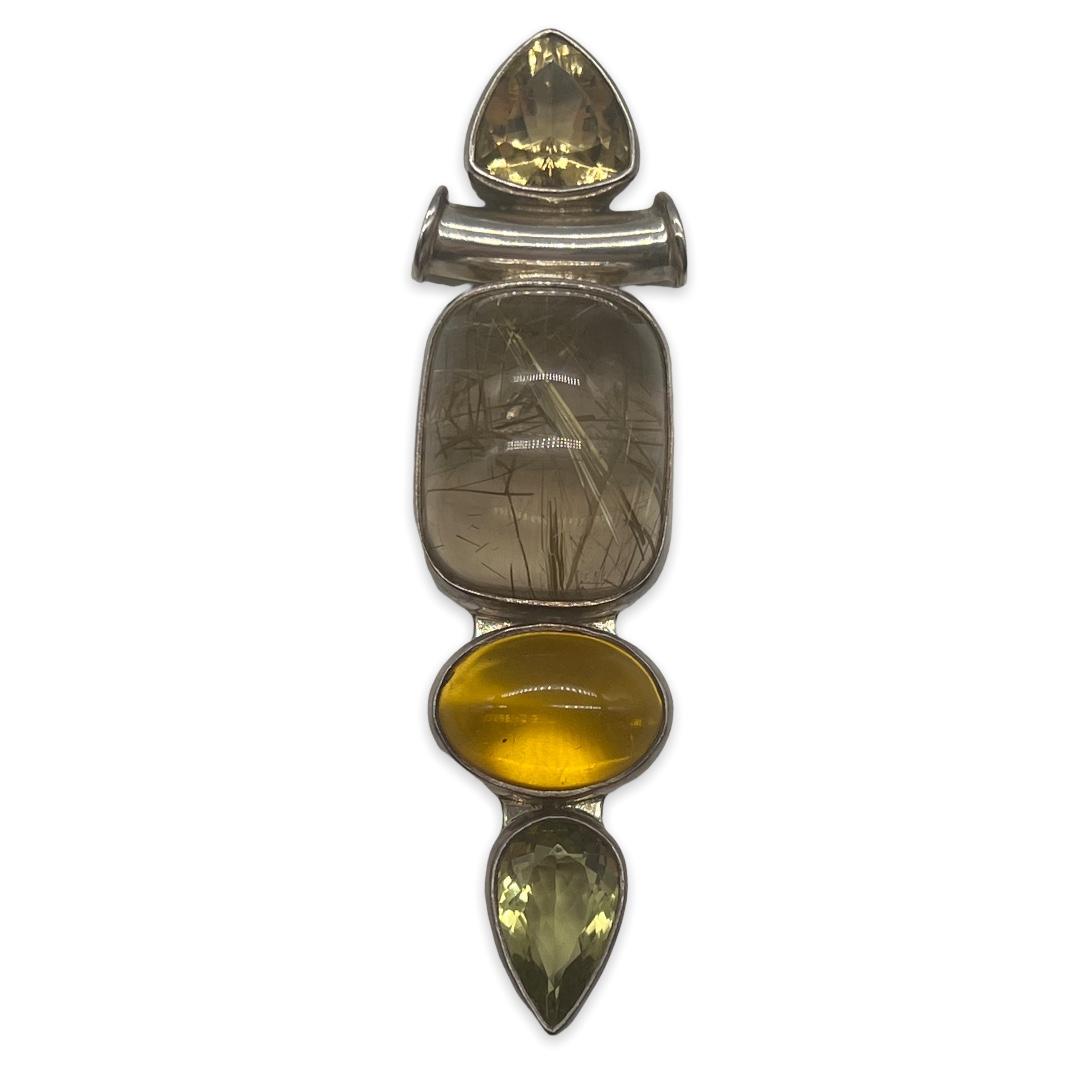 Beautiful Vintage Charles Albert Fine Sterling Slide Pendant
June 13, 2022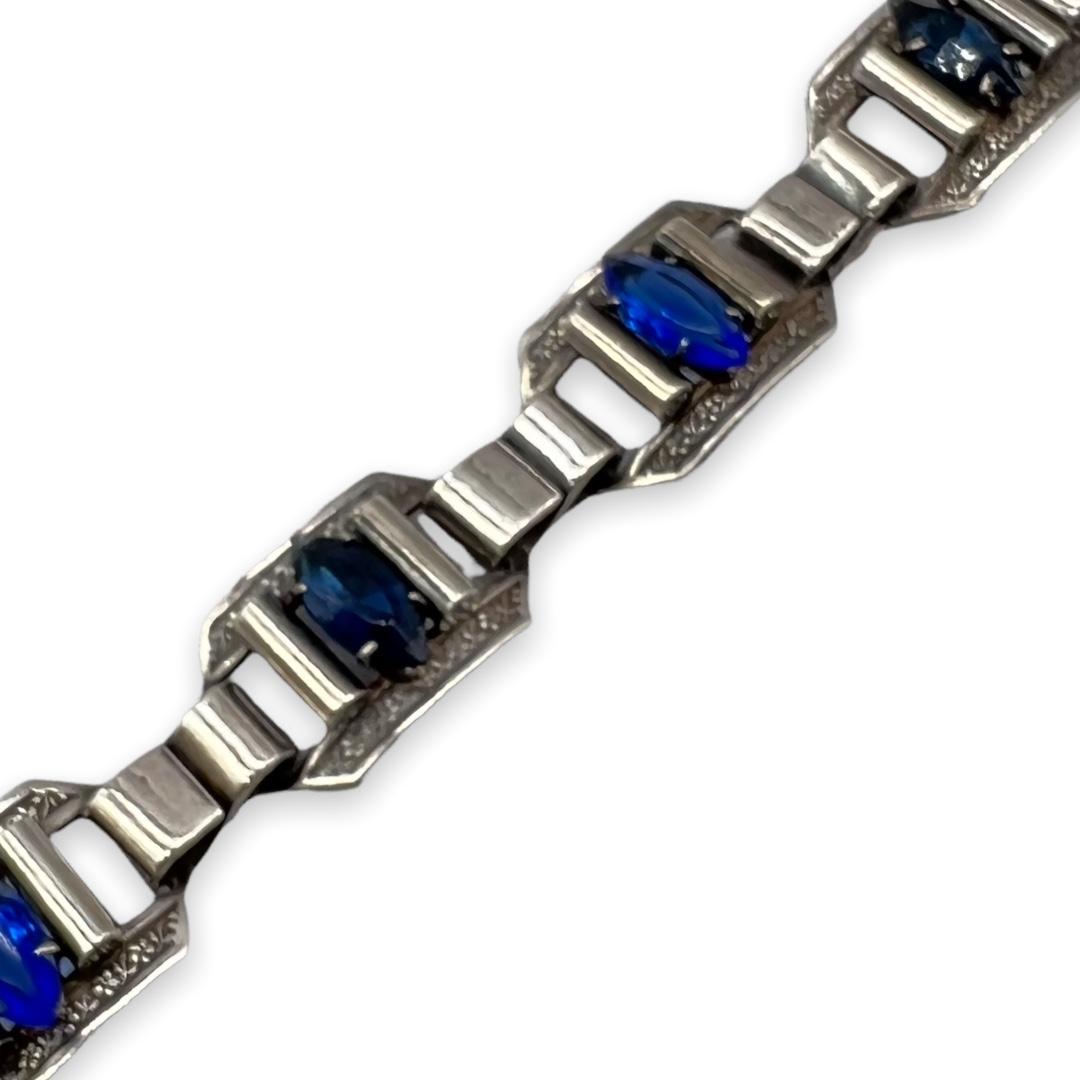 Vintage Machinist-style Mexican Silver Rhinestone Bracelet
June 17, 2022
1950s Topaz-colored Rhinestone Bypass Clamper Bracelet
$149.00
This is a fabulous featuring an array of faceted rhinestones in a plethora of shapes and tones of amber, sapphire, and gray set with dog-tooth prongs. The bypass design gives the bracelet a nice width yet it remains wearable (against clothing snags) with the polished metal on the back side.
1 in stock
• SKU: US-BR-2022-03-16 15.13.17-50-tjs-a-5
• Designer or Maker: Unknown
• Mark: None
• Style: Bypass clamper bracelet
• Circa Date: 1950s
• Condition: Very good condition. Shows some signs of wear inside.
• Age Group: Adult
• Color: Gold, amber, cognac, grey.
• Material: Brass, gold-tone plate, glass/crystal
• Size or Measurement: Approx. 2 5/16″ inner dia with a width of approx 1 3/4″ w. Note one side physically overlaps on top of the other.
• Type: Rhinestone bracelet, Bypass rhinestone bracelet, Amber-tone bypass bracelet, Vintage glamour bracelet, Dog-tooth rhinestone setting.