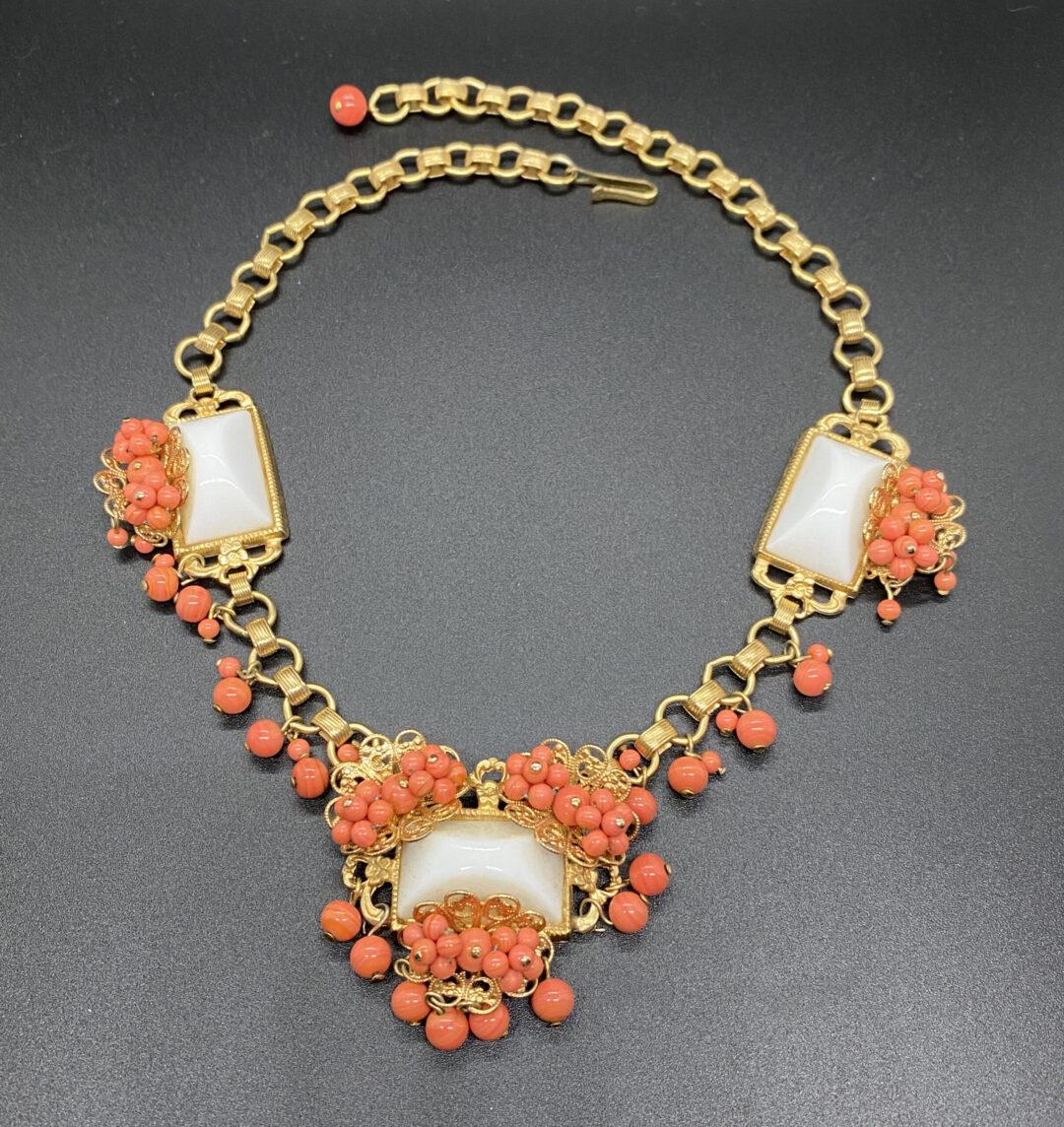 Fabulous Vintage Faux Coral Bead Bib Necklace
May 16, 2021
Absolutely Amazing Wendy Gell Crown Brooch
May 31, 2021
Fabulous c. late 1930s-early 1940s Molded Celluloid Bib Necklace
$128.00
Absolutely charming is this vintage c. late 1930s-early 1940s molded celluloid bib (fill-in) necklace with a daffodil motif. The double layer necklace has 18 drops. The necklace is excellent condition with no noticeable loss of paint on center of each flower.
1 in stock
• SKU:US-NE-2019-01-16 13.03.04-tjs-a-4
• Designer or Maker: Unknown. Likely from Japan.
• Mark: None
• Style: Bib or fill-in necklace
• Circa Date: c. late 1930s-early 1940s
• Condition: Excellent
• Age Group: Adult
• Color: white, yellow
• Material: celluloid
• Size or Measurement:approx 17″ t.l. x 3 3/4″ drop from top row.
• Type: Vintage celluloid necklace, celluloid necklace, daffodil necklace, early plastics, molded plastics, Vintage jewelry, Vintage jewellery, vintage necklace