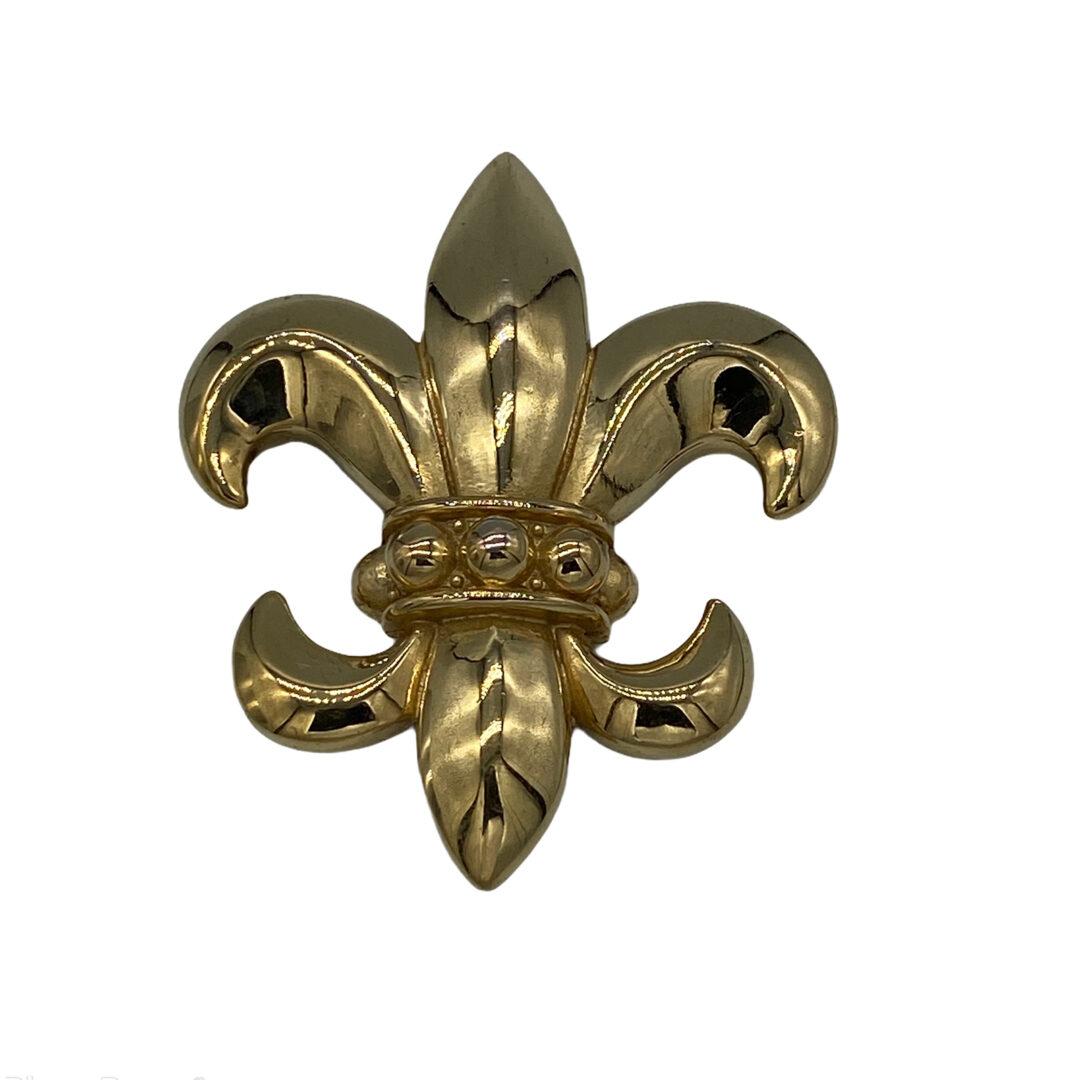 Vintage 1980s Givenchy Fleur de Lis Pin.
June 23, 2021
Vintage Floral Stanley Hagler Cagework Brooch and Earring Set
June 23, 2021
Huge Juliana Delizza and Elster Easter Egg Brooch
$159.00
This is a huge Juliana D & E "Easter Egg" brooch. The large center cabochon is flanked by aurora borealis stones and accented with an array of fall-colored rhinestones in round or marquis shapes. The later have open-back settings. The underside of the brooch reveals the figure-8 puddling–a trait of these pieces. Perfect for the collector of items from this series.
Out of stock
• SKU:DE-BC-2N2N-09-19 12.03.01-1-60-tjs-a-1
• Designer or Maker: Delizza & Elster
• Mark: None
• Style: Oval Brooch
• Circa Date: 1960s
• Condition: Excellent
• Age Group: Adult
• Color: Orange, green, brown
• Material: brass, glass, gold tone plate, enamel
• Size or Measurement: Approx. 2 1/2″ x 2 1/4″
• Type: Vintage Juliana jewelry, Easter Egg brooch, Fall colors, 1960s jewelry, Vintage jewelry, Vintage jewellery, vintage costume jewelry