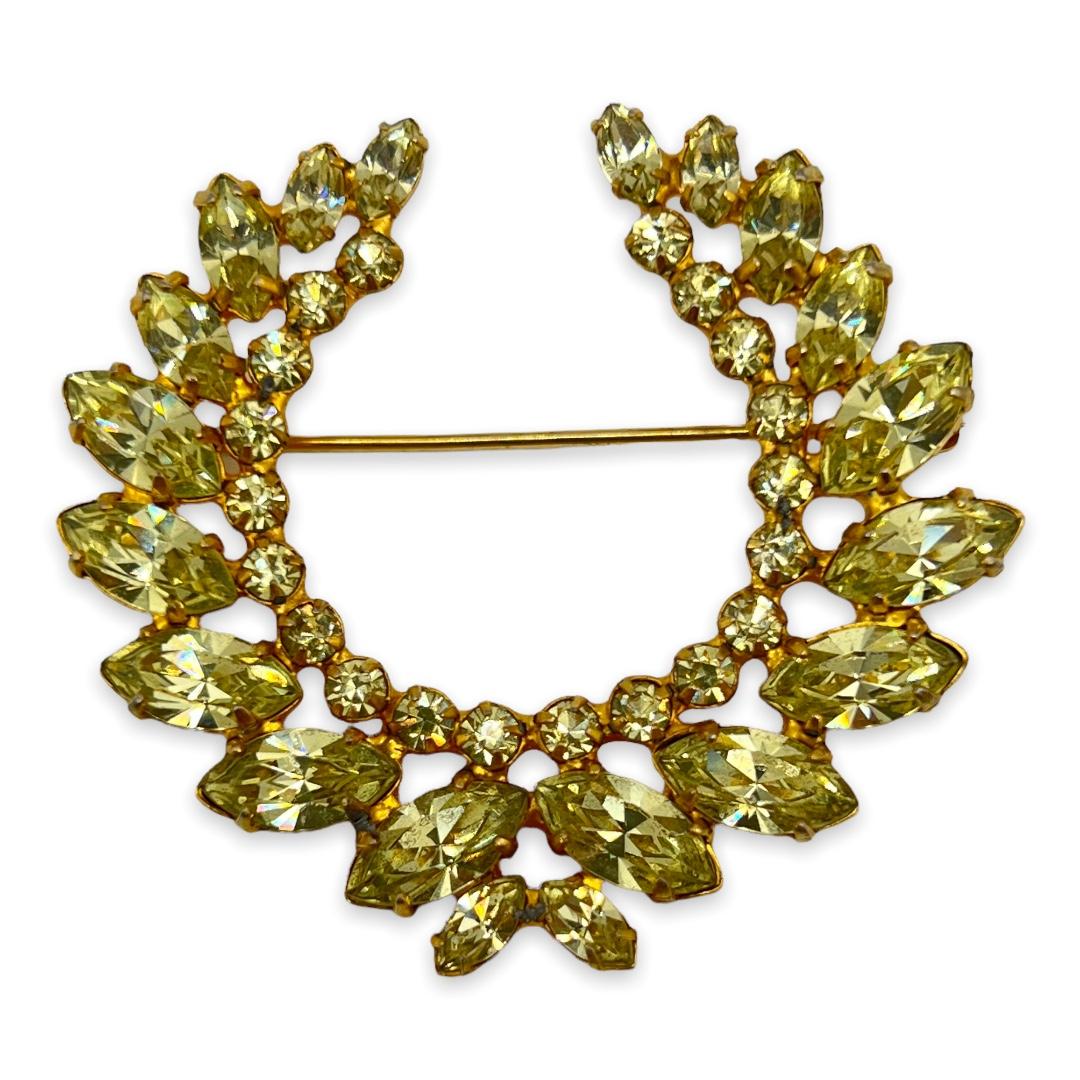 B David Yellow Rhinestone Brooch Laurel Wreath Design
May 28, 2022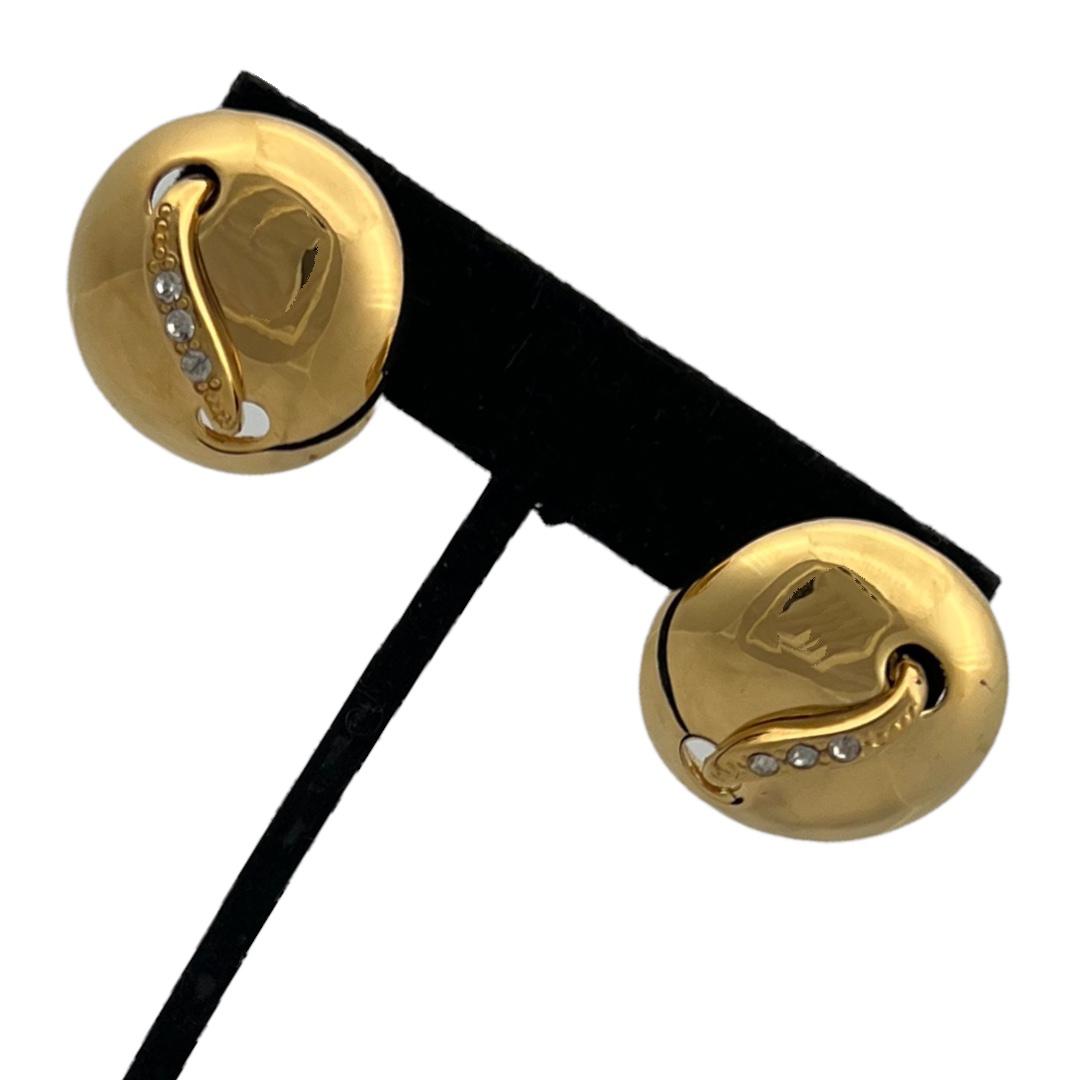 Vintage Unsigned Coro Tailored Rhinestone Pierced Button Earrings
May 31, 2022
Vintage Oleg Casinni Faux Pearl and Crystal Rhinestone Brooch
$59.00
This is a lovely vintage Oleg Casinni faux pearl and crystal rhinestone brooch featuring a pin-wheel like design with circ. clear rhinestones flanked by faux pearls. The plating is in an antiqued-gold shade. The piece has an Edwardian-like style to it. Perfect to adorn a coat, hat, or purse. Oleg Casinni jewelry of this nature is very hard to find.
1 in stock
• SKU: OC-BC-2022-05-22 12.58.48-50-tjs-a-1
• Designer or Maker: Oleg Casinni
• Mark: Oleg Casinni
• Style: Brooch
• Circa Date: 1950s
• Condition: Very good, tiny bit of visible yellow glue.
• Age Group: Adult
• Color: Gold, Cream
• Material: White metal, gold-tone plate, glass/crystal, faux pearl.
• Size or Measurement: Approx. 1 9/16″ diameter
• Type: Oleg Casinni jewelry, Oleg Casinni brooch, Faux pearl brooch, Edwardian Style brooch.