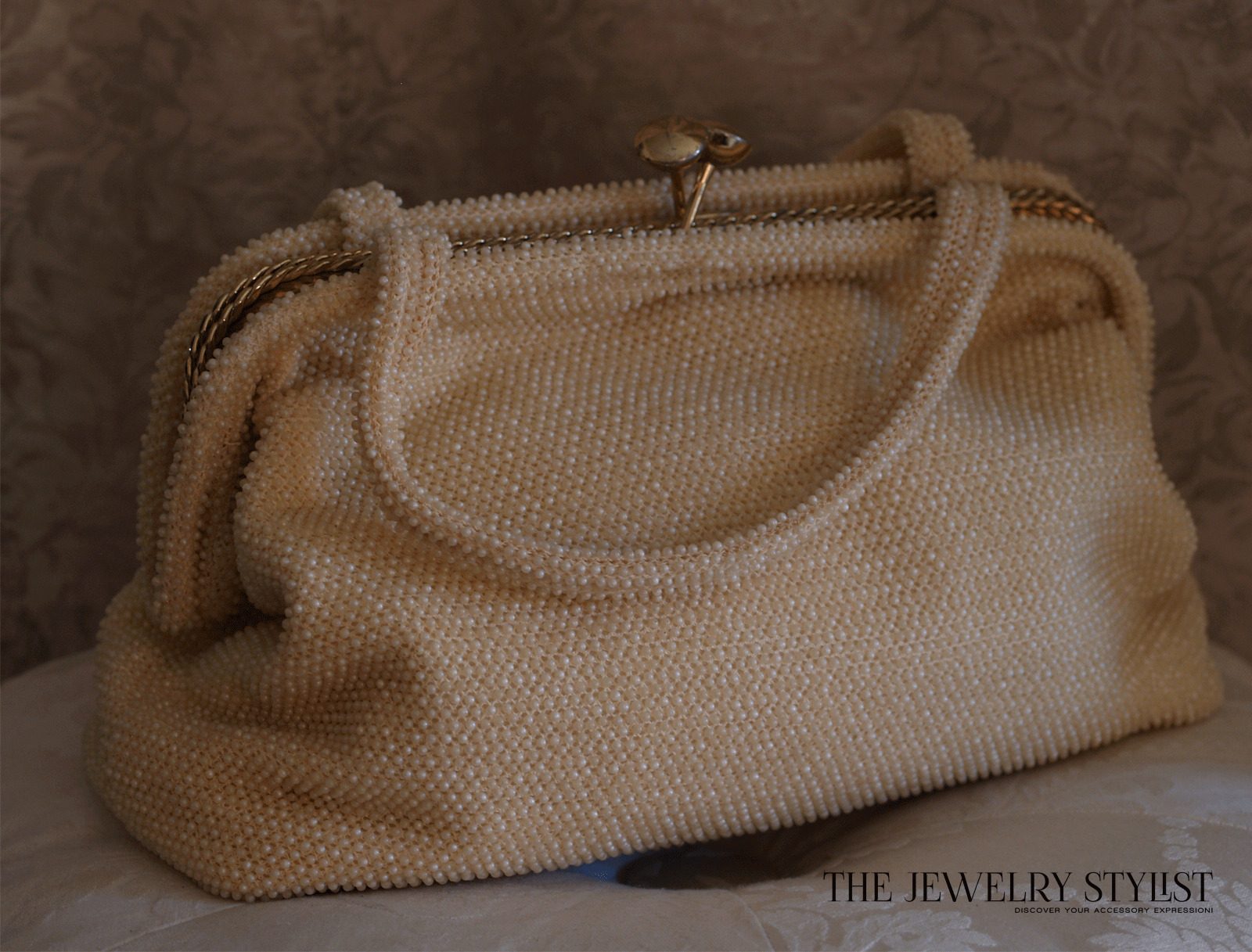 Fabulous 1950-1960s Cream Colored Beaded Purse
November 29, 2014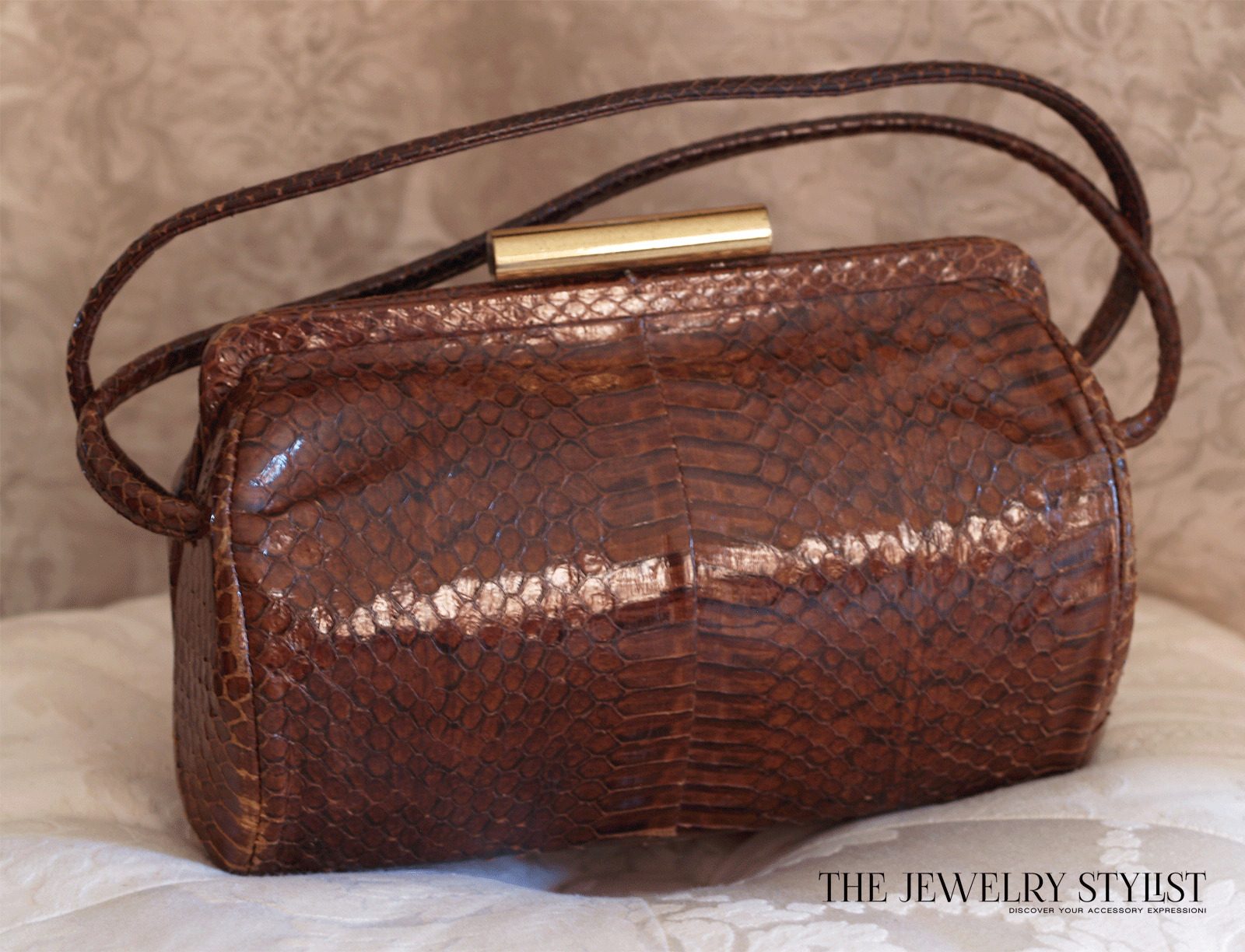 1940s Brown Lizard Skin Purse
November 30, 2014
1960s Midas of Miami Floral Purse with Gilt Trim
$39.00
This is a great Midas of Miami purse that needs a little TLC. Hence, I am offering it to you at a fraction of what I paid.   This is a gilt- colored vintage tapestry Midas of Miami purse is adorned with lots of seeds outlining the floral tapestry pattern. The interior is lined in bright green satin. The bottom of the purse has three brass feet placed in a triangular pattern. The exterior of the purse could use a touch-up on the paint. The handle also needs to be rewoven or replaced. None-the-less, as is, it's still a fun purse. Purse is being sold as-is. With fashion featuring a Bohemian floral palette this summer, this piece will certainly add to the fashion looks recently featured in Vogue, Harper's Bazaar and W Magazines. A revisiting of a romantic time with rich tones and textures.
1 in stock
• SKU: ITEM # 11102014_40
• Designer or Maker: Midas of Miami
• Mark: Midas of Miami
• Style: Box Purse
• Circa Date: 1950s
• Condition: Please refer to description.
• Age Group: Adult
• Color: Multi-Colored Floral
• Material: brass, beads, wicker
• Size or Measurement: Measures 8 ½" x 6 ½" x 3 ½"w.