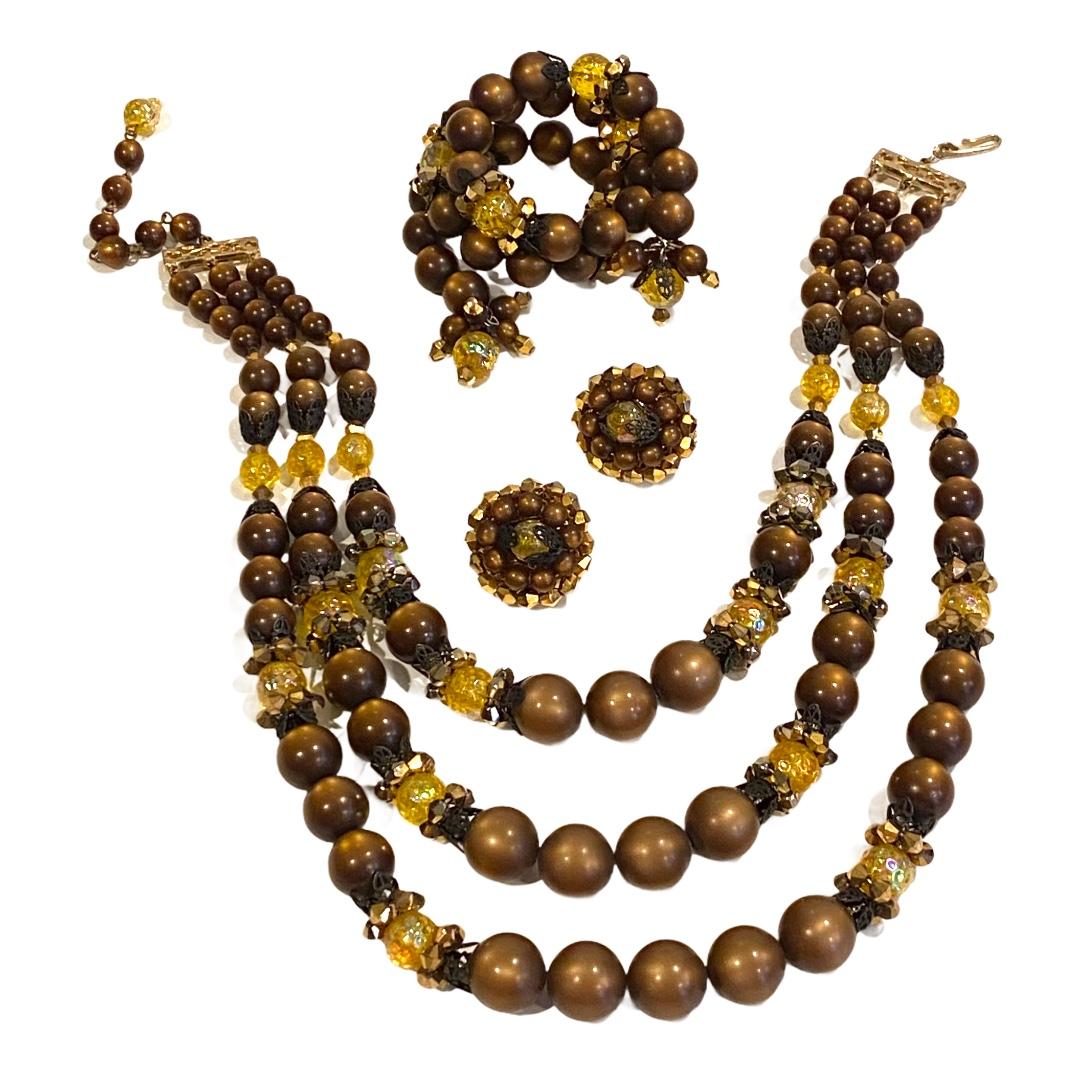 Vintage Hobe Coffee Color Moonglow Necklace, Earring and Bracelet Set
July 6, 2021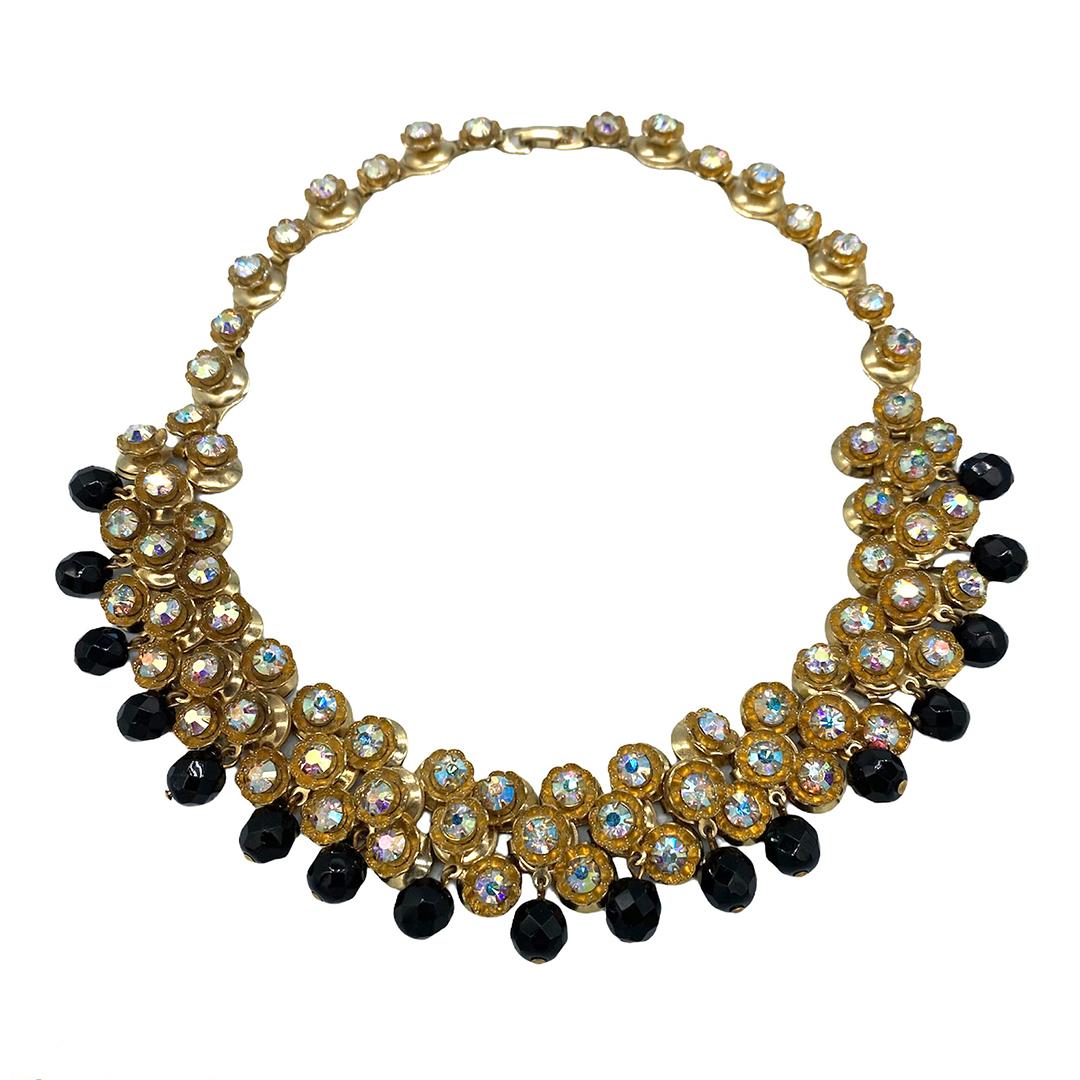 Gorgeous Vintage Necklace Aurora Borealis Rhinestone with Faceted Black Crystal Drops
July 6, 2021
Vintage Whiting & Davis? Unmarked Mesh Purse
$45.00
For your consideration is this lovely vintage gold tone mesh purse with a peach satin lined interior and delicate chain handle. Perfect
for an evening out. Just enough room for I.D., lipstick and comb. I love carrying these tiny opera purses when I attend the theater. This is a very clean purse with no stains or tears. Perfect item for gift-giving.
Out of stock
• SKU:US-PU-2018-10-15 13.28.50-50-tjs-a-purse
• Designer or Maker Unknown–possibly Whiting and Davis
• Mark: None
• Style: Mesh Vanity Purse
• Circa Date: 1950s
• Condition:Excellent. One singular spot of "rust." Please see image
• Age Group: Adult
• Color: Gold
• Material: Brass, Base metal, Gold tone plate, satin lining
• Size or Measurement:Approx 4 1/2″ across and 3 3/4″ in length. Chain handle measures approx. 11″ t.l.
• Type: Vintage Whiting and Davis, vintage mesh purse, handbag, gold tone handbag, mesh purse, vintage accessory