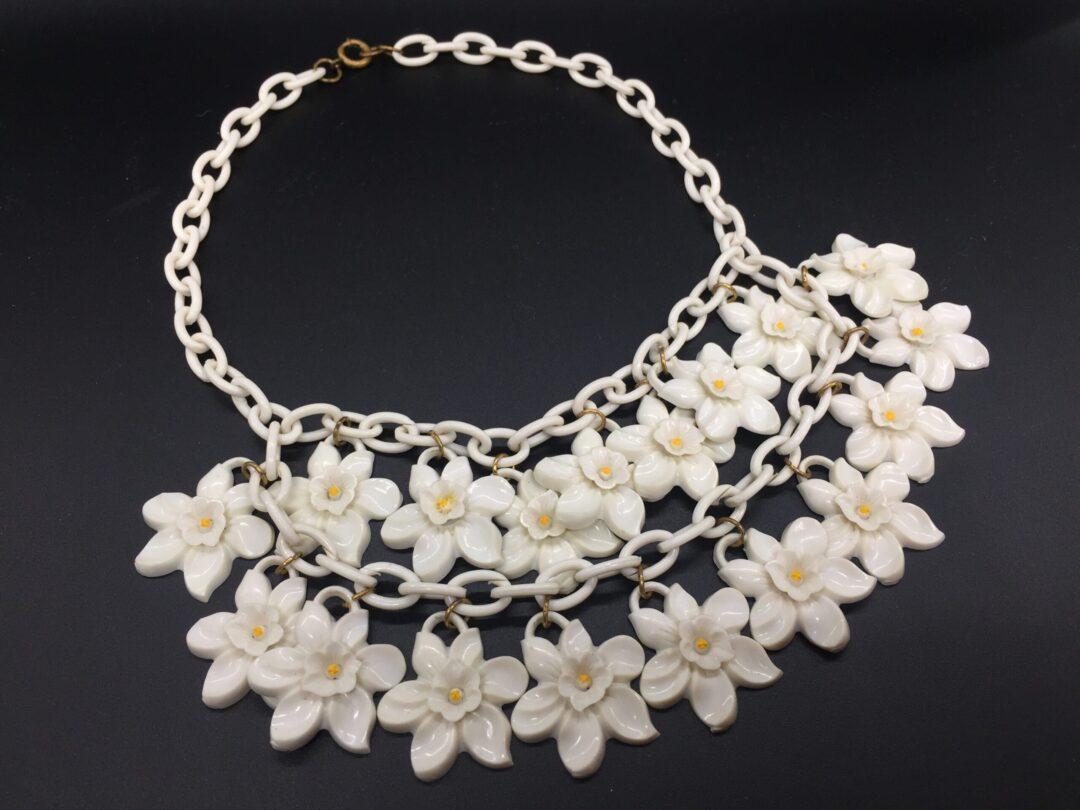 Fabulous c. late 1930s-early 1940s Molded Celluloid Bib Necklace
May 16, 2021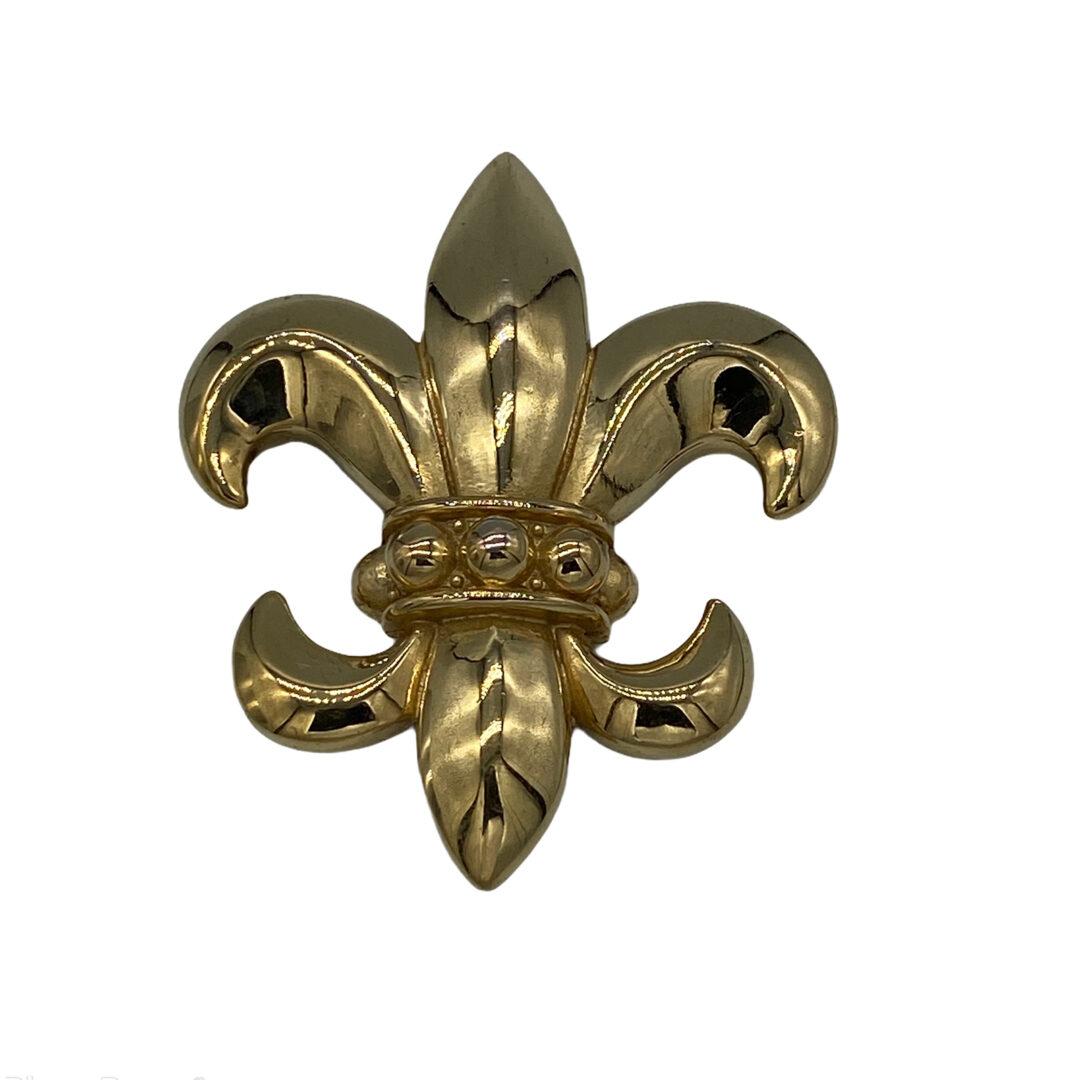 Vintage 1980s Givenchy Fleur de Lis Pin.
June 23, 2021
Absolutely Amazing Wendy Gell Crown Brooch
$425.00
Wendy Gell was the Queen of Jewelry during the 1980s and built a mult-million-dollar business creating fabulous one-of-a-kind collage pieces. This is an extraordinary crown motif brooch encrusted with pink, red and navy blue rhinestones, surmounted by faux pearls. Wendy's pieces have been sought after for nearly three decades. She was first discovered by Oprah in the 1980s who became a customer of hers.
1 in stock
• SKU:WG-BC-2015-11-24 14.39.03-80s-tjs-a-1
• Designer or Maker: Wendy Gell
• Mark: Wendy Gell
• Style: Brooch
• Circa Date: 1980s
• Condition: Excellent
• Age Group: Adult
• Color: Red, pink, blue, cream
• Material: Mix media, glass, faux pearl, brass, resin
• Size or Measurement: 3 1/8″ x 3 3/8″
• Type: Vintage Wendy Gell jewelry, Vintage jewellery, vintage costume jewelry, Crown motif, 1980s jewelry, bling