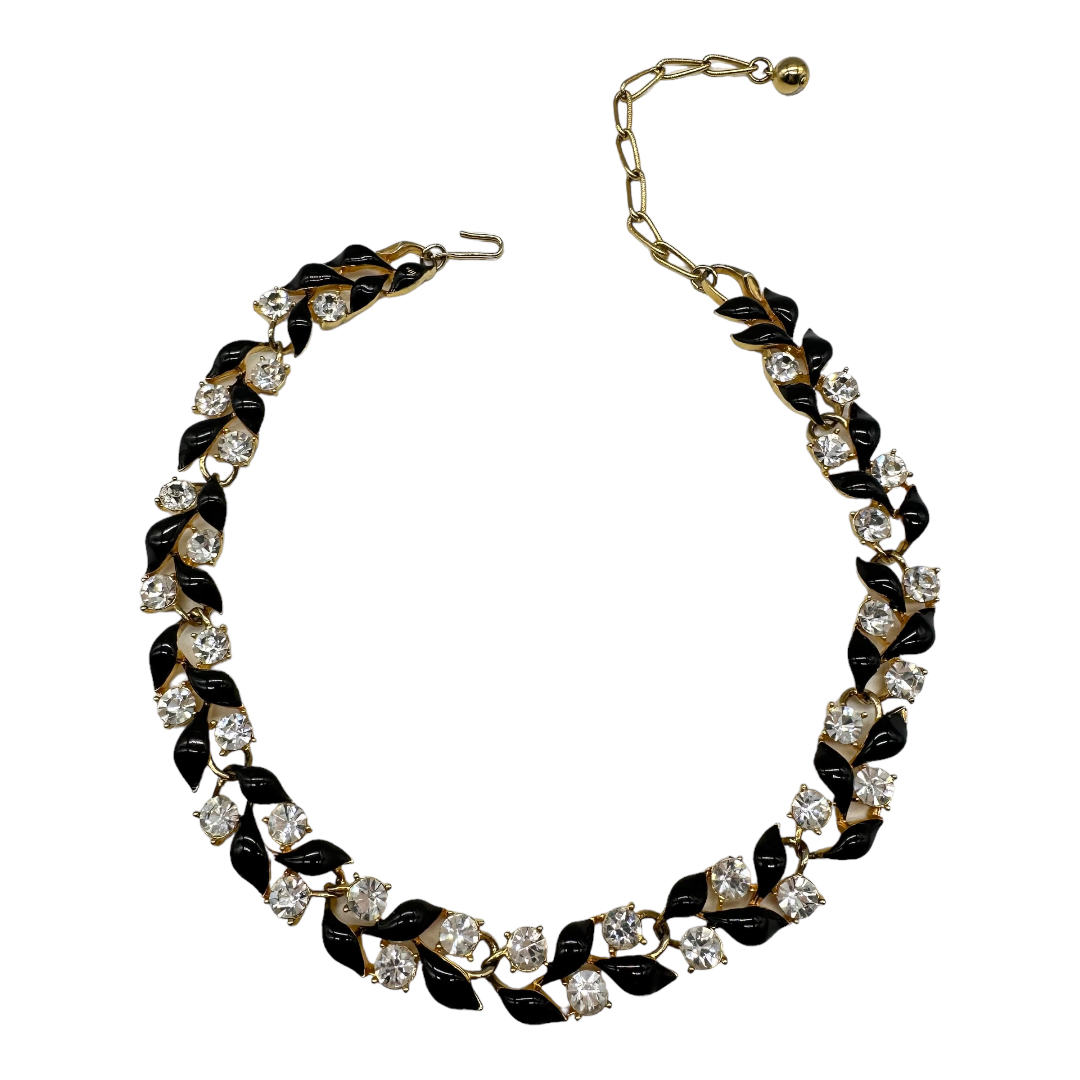 1980s Trifari Style Enamel and Rhinestone Necklace
May 19, 2023
Kramer Earrings with Givre and Opalescent Rhinestones
May 20, 2023
Fabulous 1980s YSL Rhinestone Earrings
$399.00
Beautiful large button Y.S.L. earrings featuring square magenta faceted rhinestones with an encrusted surface of black circ. faceted stones. Absolutely chic to wear with your French frock.
1 in stock
• SKU: YSL-ER-2023-02-18 12.57.06-80-tjs-a-2
• Designer or Maker: YSL
• Mark: YSL
• Style: Clip back earrings
• Circa Date: 1980s
• Condition: Amazing condition
• Age Group: Adult
• Color: Japanned, magenta, black.
• Material: White metal, japanned plating, glass/crystal.
• Size or Measurement: Approx. 1 3/8″ diameter
• Type: Huge button earrings, Statement earrings, YSL earrings, Yves Saint Laurent, Y.S.L. earrings earrings.