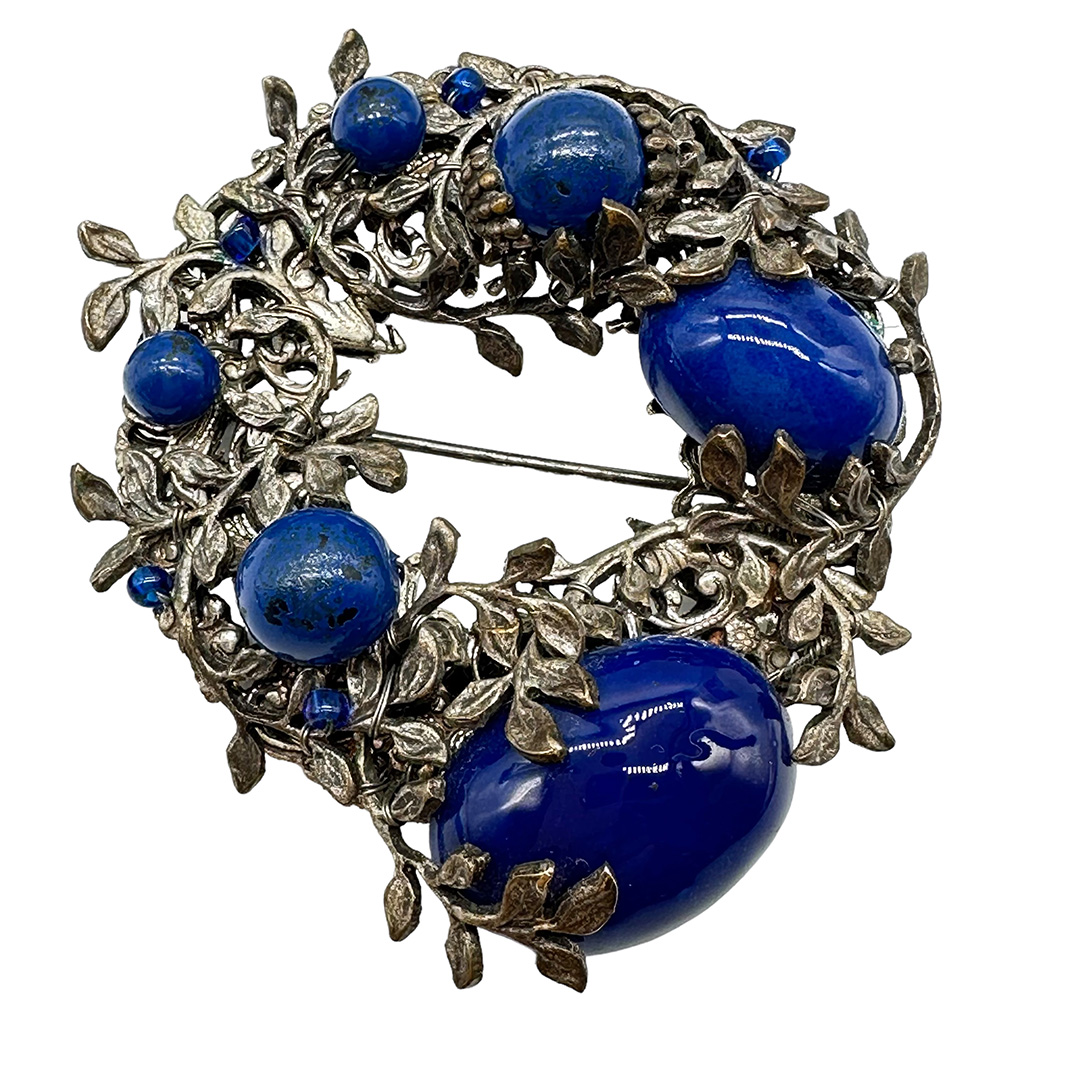 Miriam Haskell Faux Lapis Brooch
March 24, 2023
Vintage Faux Jade High Domed Cabochon Brooch
March 27, 2023
Fabulous Wide Weiss Black Rhinestone Bracelet
$139.00
This is a fabulous and hard to find black Weiss rhinestone bracelet. The bracelet features a wide design of alternating circ and emerald-cut rhinestones set in five rows. The piece is massive!
1 in stock
• SKU: WE-BR-2023-03-15 18.20.51-50-tjs-a-5
• Designer or Maker: Weiss
• Mark: Weiss
• Style: Cuff
• Circa Date: 1950s
• Condition: Some of the stones appear "molded" and there is a line across the table on some of the stones. One stone shows chipping.
• Age Group: Adult
• Color: Silver, black
• Material: Brass, silver-tone plate, glass/crystal
• Size or Measurement: 7″ t.l. x 1 3/4″ w.
• Type: Weiss bracelet, Weiss rhinestone bracElet, Weiss black rhinestone bracelet, Wide rhinestone bracelet, 1950s Rhinestone bracelet.