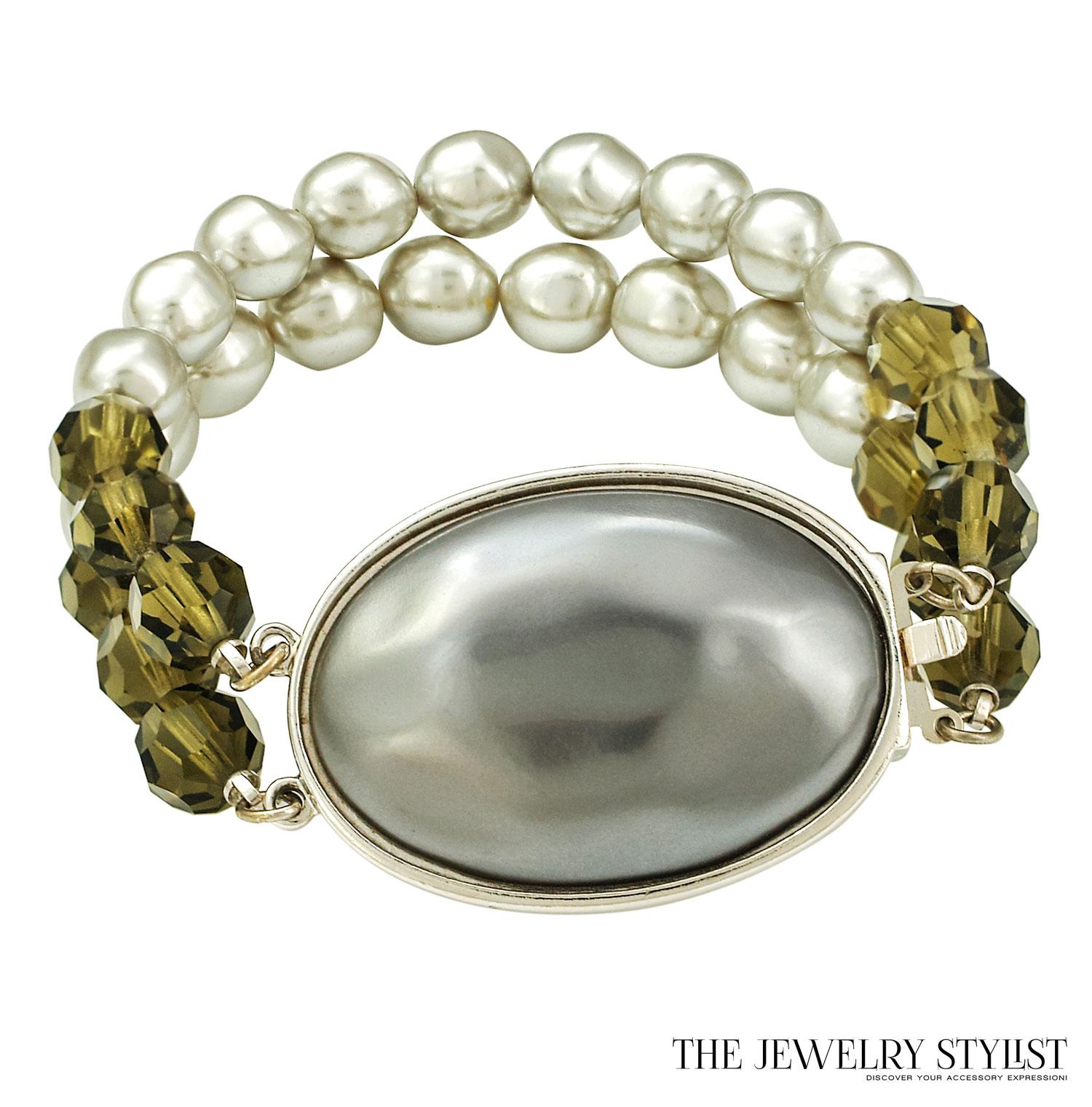 YSL Bracelet Big Silver-Toned Cabachon With Silver-Toned And Clear Gray Faceted Crystals
July 6, 2021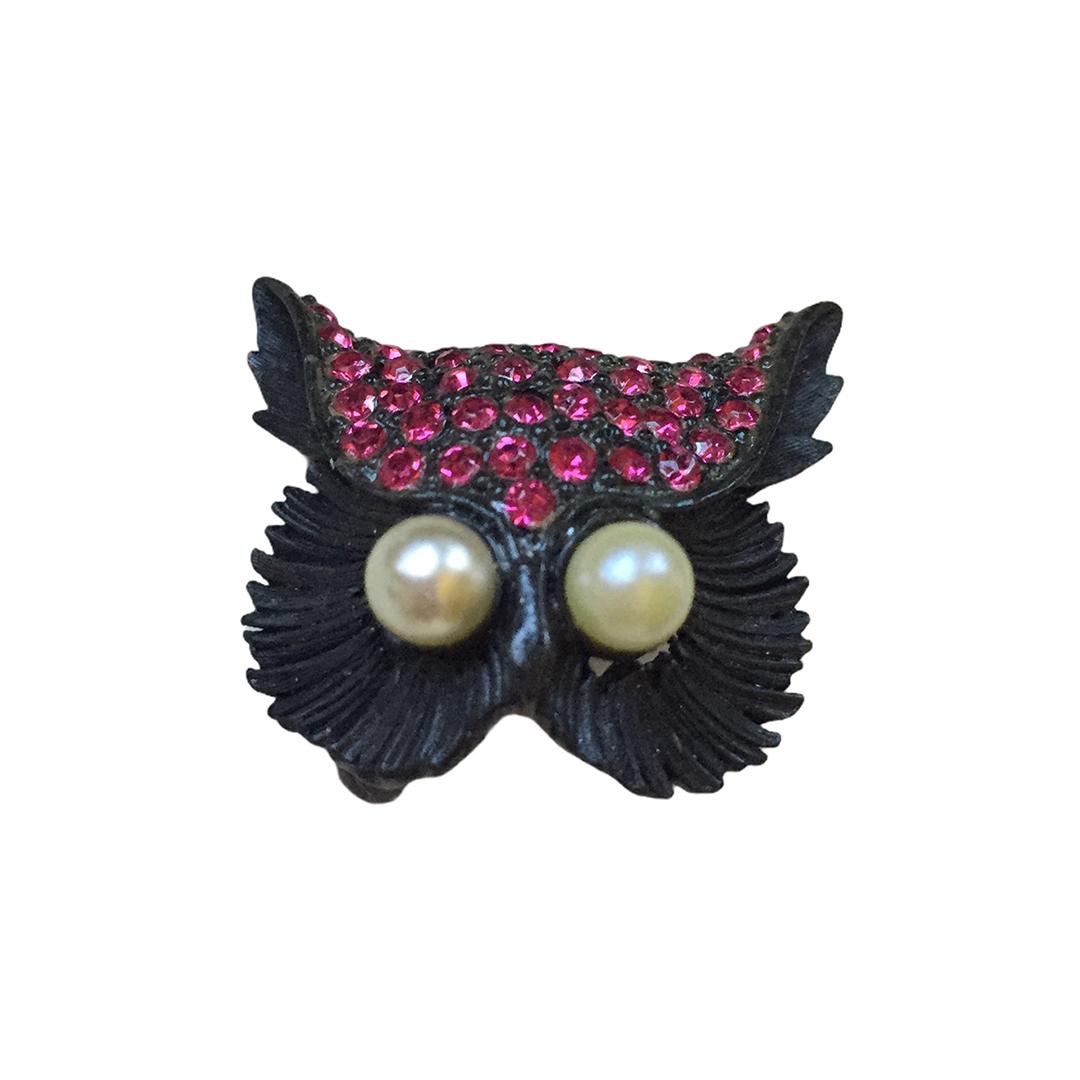 Accessocraft Owl Figural Pin
July 6, 2021
Hattie Carnegie Egyptian Revival Ankh Necklace with Pendant Brooch
$159.00
Fabulous Hattie Carnegie Egyptian revival ankh necklace with pendant that converts to brooch. Bi-lateral chain is adorned with teal and blue textured beads. This popular series debuted in the 1970s. The pendant/brooch is marked Hattie Carnegie in an oval cartouche. The teal and navy blue enamel is flanked by gold-tone borders and accented by an center tear-drop red cabochon. Truly a head-turner!
1 in stock
• SKU:HA-NE-2N2NRL-08-16 10.40.33-60-tjs-a-4
• Designer or Maker: Hattie Carnegie
• Mark: Hattie Carnegie on plaque
• Style: Pendant necklace (also serves as a brooch)
• Circa Date: 1970s.
• Condition: Great vintage condition. Note some color distortion on lower enameled segment of pendant. Otherwise plating is terrific. Some crinkling of enamel that is present on all of the pieces in this series. Priced accordingly.
• Age Group: Adult
• Color: gold tone, blue, green (teal)
• Material: white metal, gold tone plate, enamel
• Size or Measurement: Pendant 4″x 2″ w. Bilateral necklace chain approximately 12″ ea.
• Type: Hattie Carnegie Pendant, Egyptian Motif, Egyptian revival, Vintage jewelry, Vintage jewellery, vintage costume jewelry