Vintage Trifari Crown Limited Edition 1996
April 9, 2023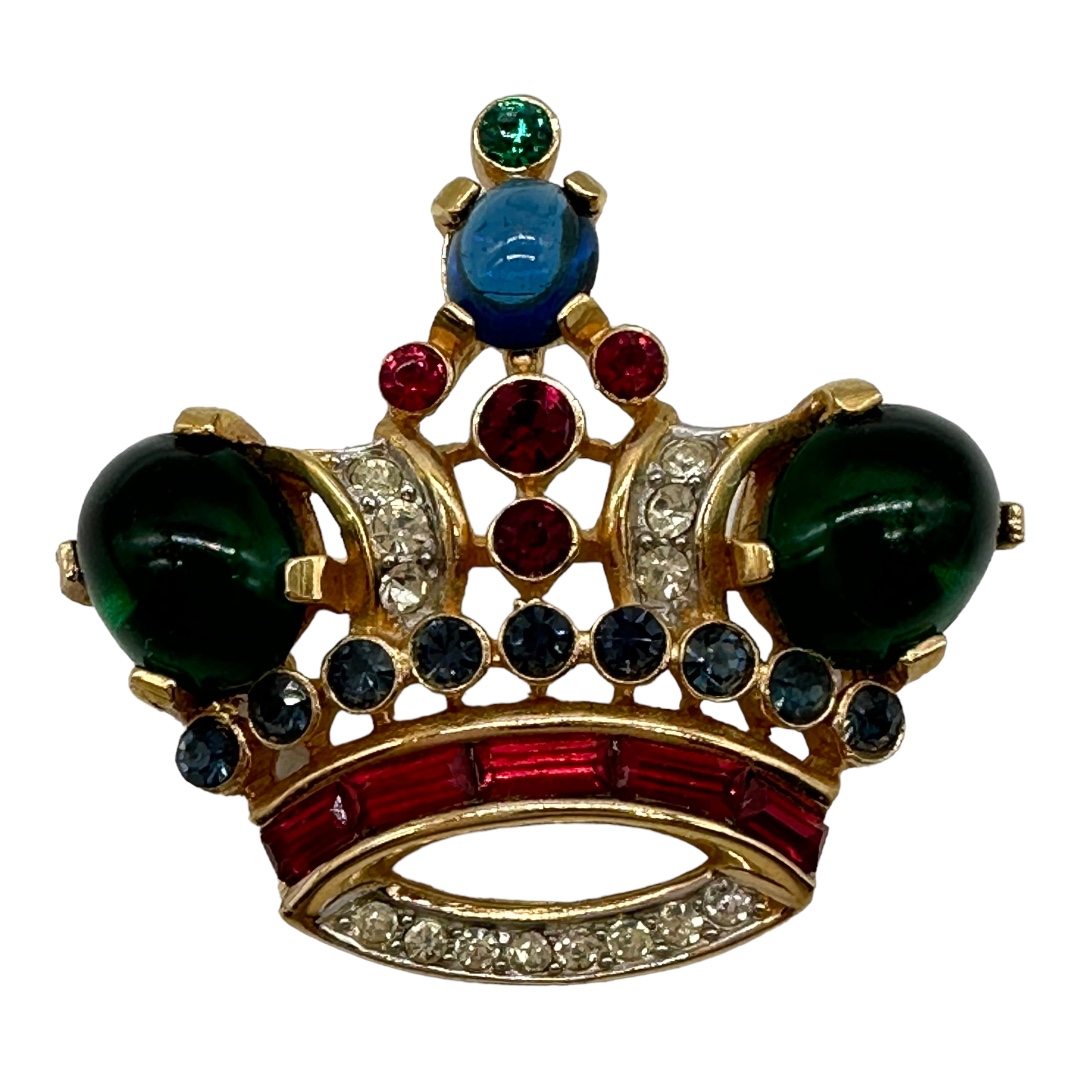 1940s Trifari Crown Pin
April 9, 2023
Lovely Coro Rhinestone Crown Pin
$165.00
This is a lovely vintage c. 1950s (it could be earlier) rhinestone brooch featuring tapered pear-shaped, baguette and circ. rhinestones. Truly a regal piece! Celebrate the upcoming Coronation in style with this beauty.
1 in stock
• SKU: CO-BC-2023-04-03 09.27.28-50s-tjs-a-1
• Designer or Maker: Coro
• Mark: Coro
• Style: Pin/Brooch
• Circa Date: 1950s
• Condition: One stone yellowing, one stone replacement mid far-right.
• Age Group: Adult
• Color:Gold, green,pink, clear
• Material: White metal, gold-tone plate, glass/crystal
• Size or Measurement: 1 1/4″ x 1 3/4″ w.
• Type: Crown pin, Coro crown pin, Rhinestone crown pin, Coro brooch.