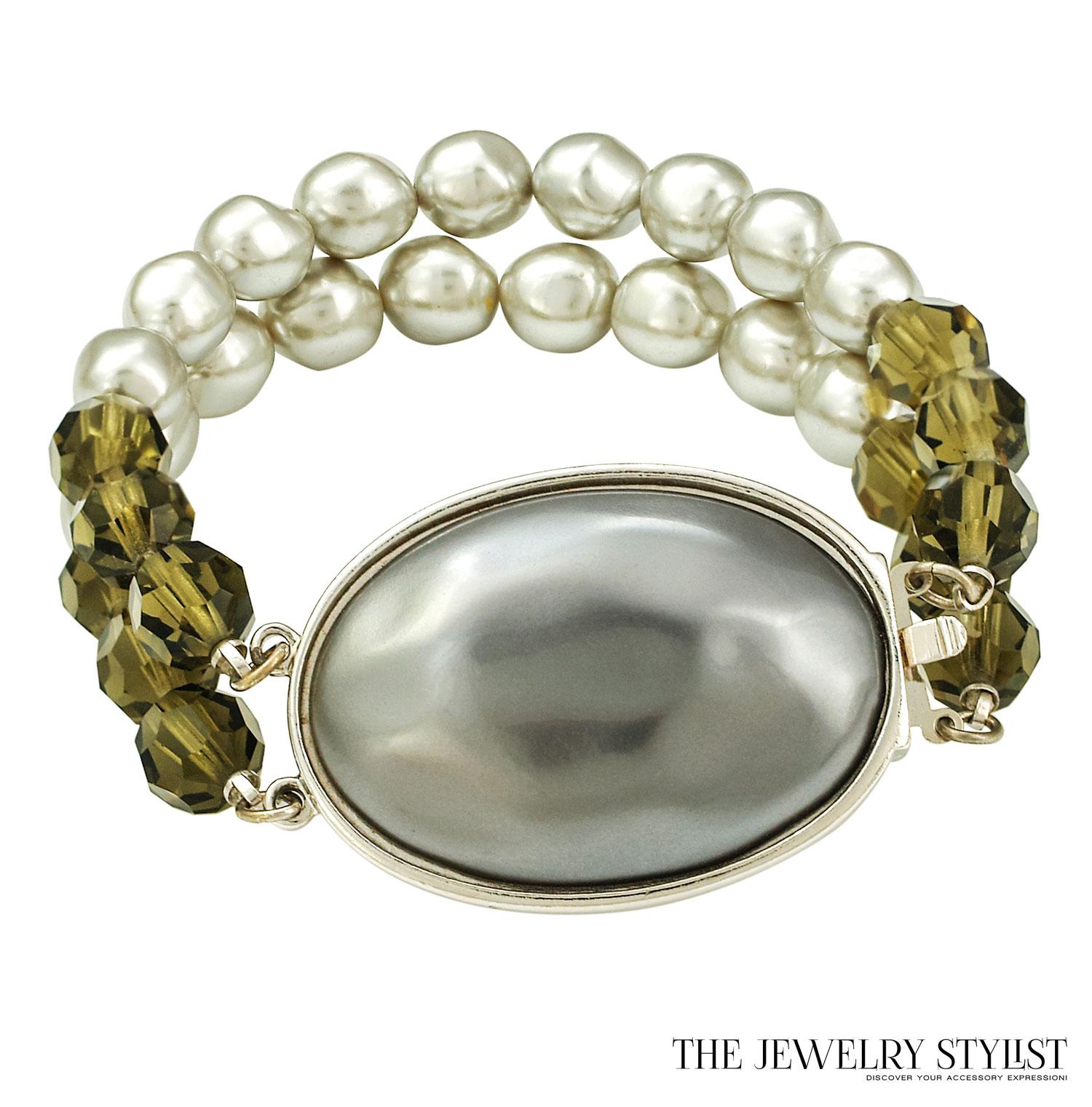 YSL Bracelet Big Silver-Toned Cabachon With Silver-Toned And Clear Gray Faceted Crystals
July 6, 2021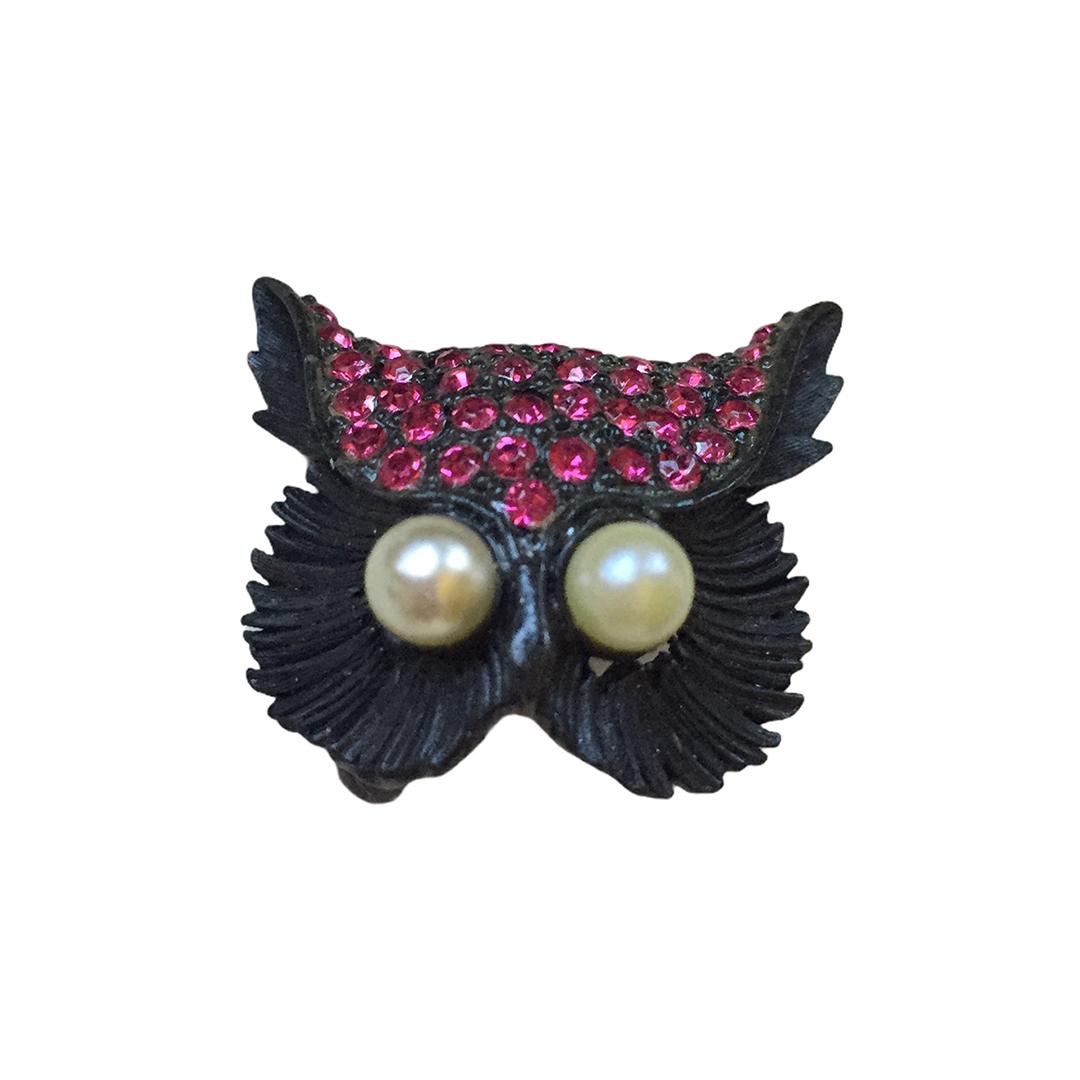 Accessocraft Owl Figural Pin
July 6, 2021
Outstanding Alice Caviness Triple Strand Crystal Glass Necklace Set with Earrings with Ombre Effects
$139.00
This is a beautiful triple-strand beaded necklace and earring set with ombre effects. Faceted circ. crystal beads terminate to a section of irregular molded smooth surface glass beads. Amazing ombre effect. Perfect for the granny chic style! We have provided several photos in different lighting.
Out of stock
• SKU:AC-NE-2020RL-08-16 10.53.22-1b-50-tjs-a-4
• Designer or Maker: Alice Caviness
• Mark: Alice Caviness (on earrings only)
• Style: Triple Strand Necklace
• Circa Date: 1950s
• Condition: Great. Some tarnish, and verdigris on wires as well as surface scratches on brass plaques.
• Age Group: Adult
• Color: Blue, green
• Material: brass, antique gold tone plate, glass
• Size or Measurement: 17″ t.l. with about a 3″ tapered drop when worn.
• Type: Vintage bead necklace, Alice Caviness necklace, 1950s Necklace, granny chic, blue green necklace, givre, the jewelry stylist, Vintage jewelry, Vintage jewellery, vintage costume jewelry