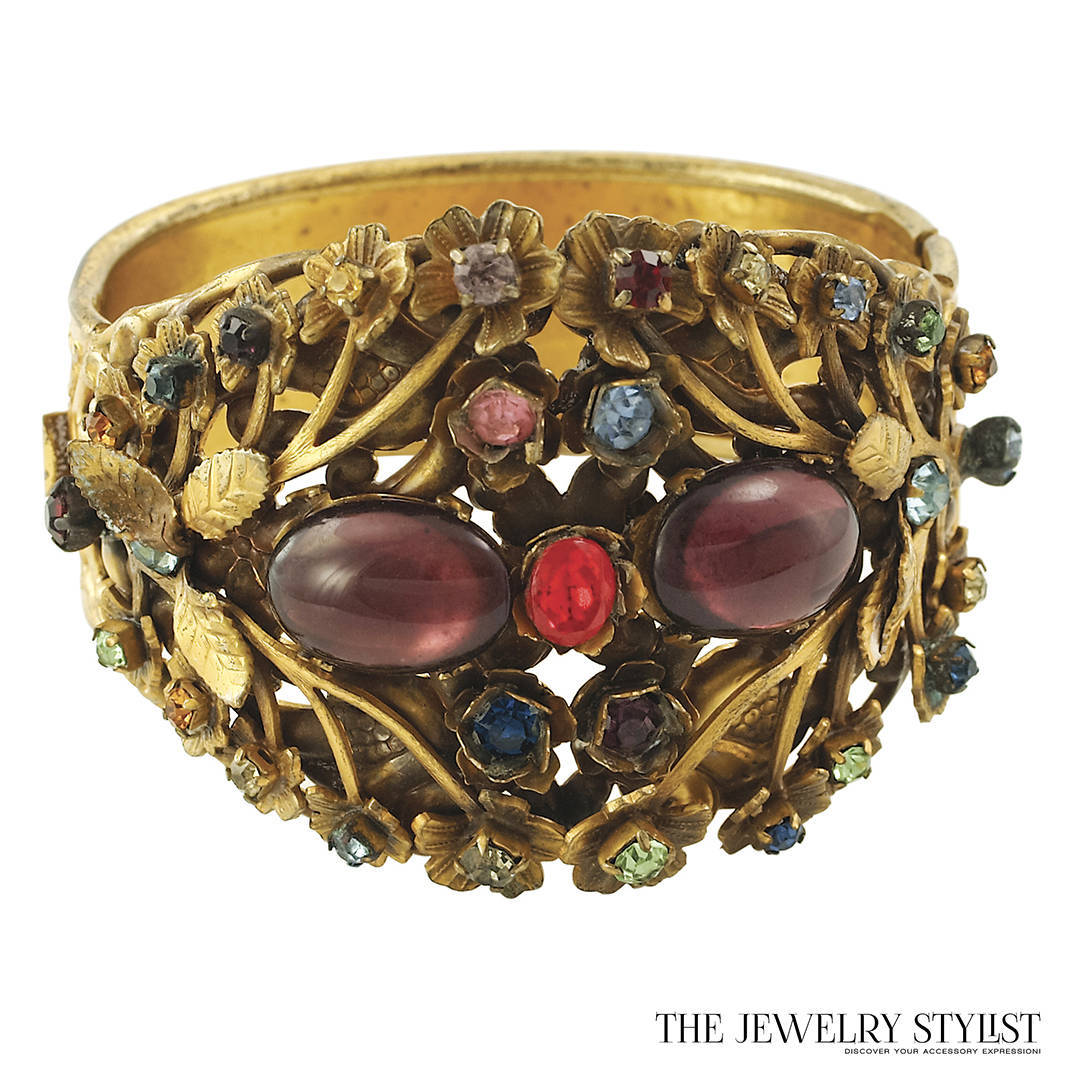 DeMario Cuff Gold-tone with Amethyst-colored Oval Cabochons and Rhinestone Accents
June 27, 2014
Vintage '80s Boho-style Earrings
June 27, 2014
Unsigned Blue and Crystal Rhinestone Clip Earrings
$89.00
These unsigned blue and crystal rhinestone clip earrings feature a double layer of rhinestone design in a flared or fanned setting. The bottom elongated dark sapphire rhinestones are surmounted by a marquis-shape of pave-set circ rhinestones. Certainly a conversation piece for a night out on the town. Lots of sparkle.
1 in stock
• SKU: US-ER-10122009_65-50s-tjs-a-2
• Designer or Maker: Unsigned
• Mark: Unsigned
• Style: Clipback, clip back
• Circa Date: 1960s
• Condition: Excellent to Mint. Appear to have never been worn.
• Age Group: Adult
• Color: Silver tone, silver-tone, crystal, dark sapphire
• Material: brass, siver-plate, crystal
• Size or Measurement: 1 3/8″ x 3/4″ w.
• Type Vintage jewelry, Vintage jewellery, vintage earrings
Only logged in customers who have purchased this product may leave a review.