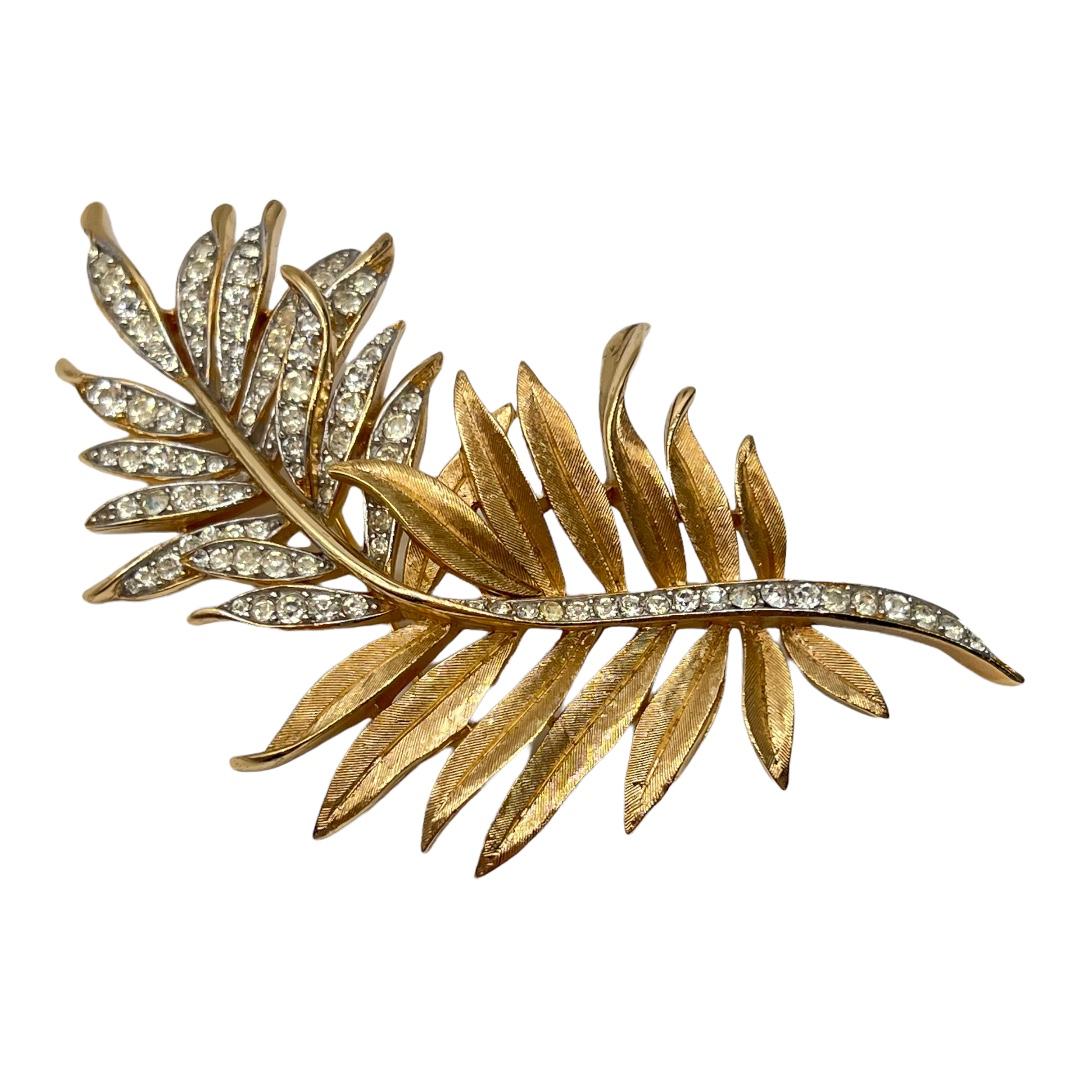 Trifari Fern Leaf Brooch with Rhinestones
August 15, 2022
Vintage Faux Turquoise Trifari Earrings
August 21, 2022
Trifari Stain Glass or Plique-à-jour Pendant Necklace
$99.00
Lovely Trifari pendant necklace featuring a stain glass effect with an ethnic influence. The pendent has a polished metal surface in the front and a textured surface in the back.
Out of stock
• SKU: TR-NE-2022-08-18 18.01.23-60s-tjs-a-4
• Designer or Maker: TRIFARI
• Mark: Trifari © with copyright
• Style: Pendant necklace
• Circa Date: 1960s
• Condition: There is a tiny bit of plating loss at the center hole suspending the bottom half of the pendant. Slight tarnish on jump rings. The necklace fastens in the front at the top of the pendant.
• Age Group: Adult
• Color: reddish burnt orange and green
• Material: White metal, Trifaniam plate, resin
• Size or Measurement: Pendant measures approx. 5 1/4″ t.l. x 1 11/16″ w. Chain measures approx. 21″ t.l.
• Type: Vintage Trifari, crown Trifari, Trifari jewelry, Trifari necklace, Trifari pendant necklace, Trifanium plate, vintage necklace, 1960s jewelry, 1960s Trifari jewelry,