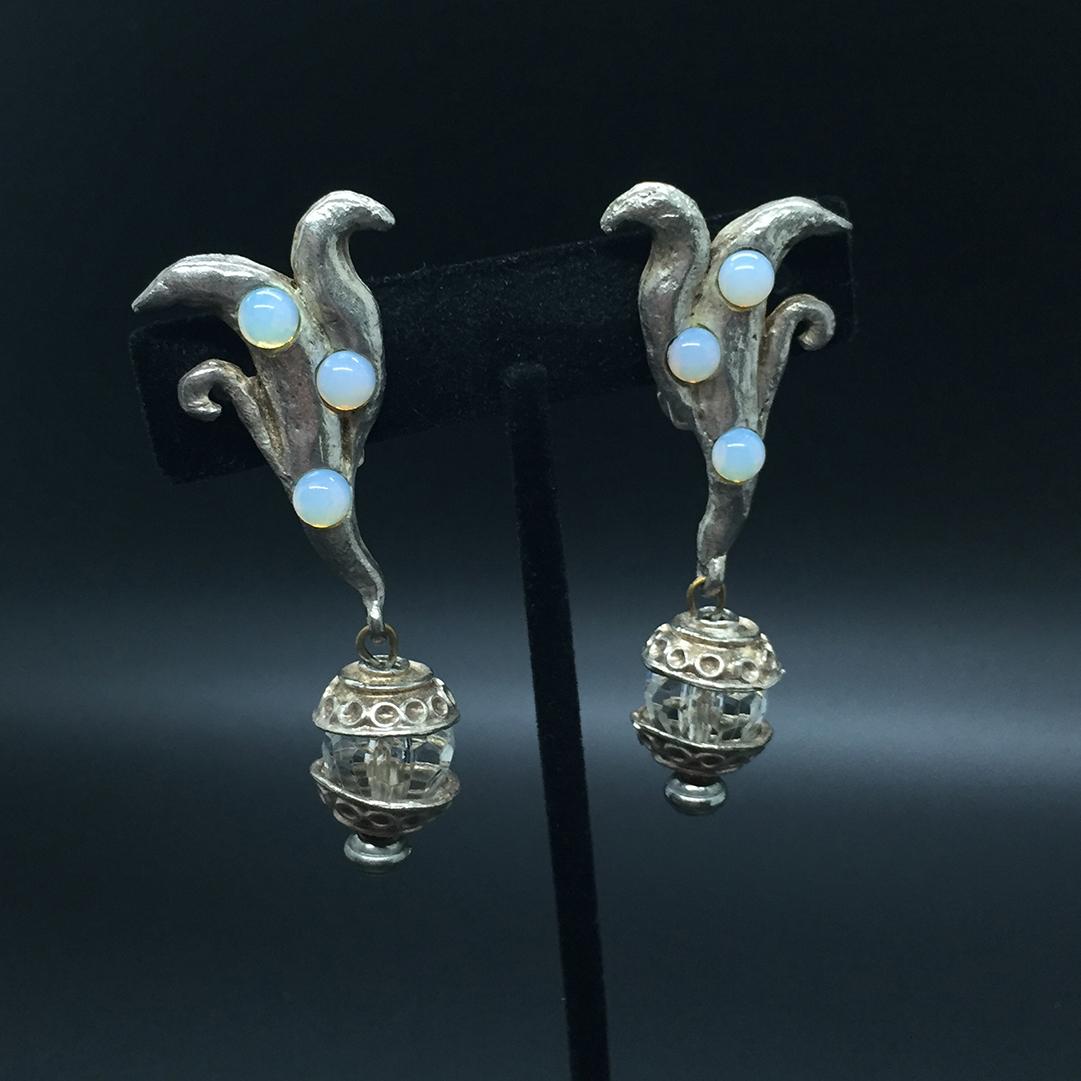 Vintage Brutalist Silver Tone Earrings With Faux Opals Cabochons And Faceted Crystal
July 6, 2021
Vintage Multi-Layer Black Brooch with Leaf Accents and Earrings Set
July 6, 2021
Vintage 1980s "X" Motif Rhinestone Earrings in Gold-colored Metal with 34 Rhinestones
$29.00
Gorgeous and sophisticated vintage 1980s "X" motif rhinestone earrings in gold-colored metal with 34 rhinestones. In the shape of a rounded X, with 1 band of two rows of 10 fine rhinestones crossing over a band with two rows of 7 rhinestones.These vintage 1980s "X" motif Rhinestone earrings are sure to dazzle.
1 in stock
• SKU: USER-07072013_46-80s-vjc-a-2
• Designer or Maker: Unknown
• Mark: None
• Style: Clipback earrings
• Circa Date: 1980s
• Condition: Great. Slight surface wear to the back of the clip. Please see piectures.
• Age Group: Adult
• Color: Gold tone,
• Material: Resin
• Size or Measurement: 1 1/8″ x5/8″
• Type Vintage jewelry, Vintage jewellery, glamour earrings, 1980 rhinestone earrings, x-motif earrings, big earrings