Hattie Carnegie Ear Climber Earrings
August 15, 2021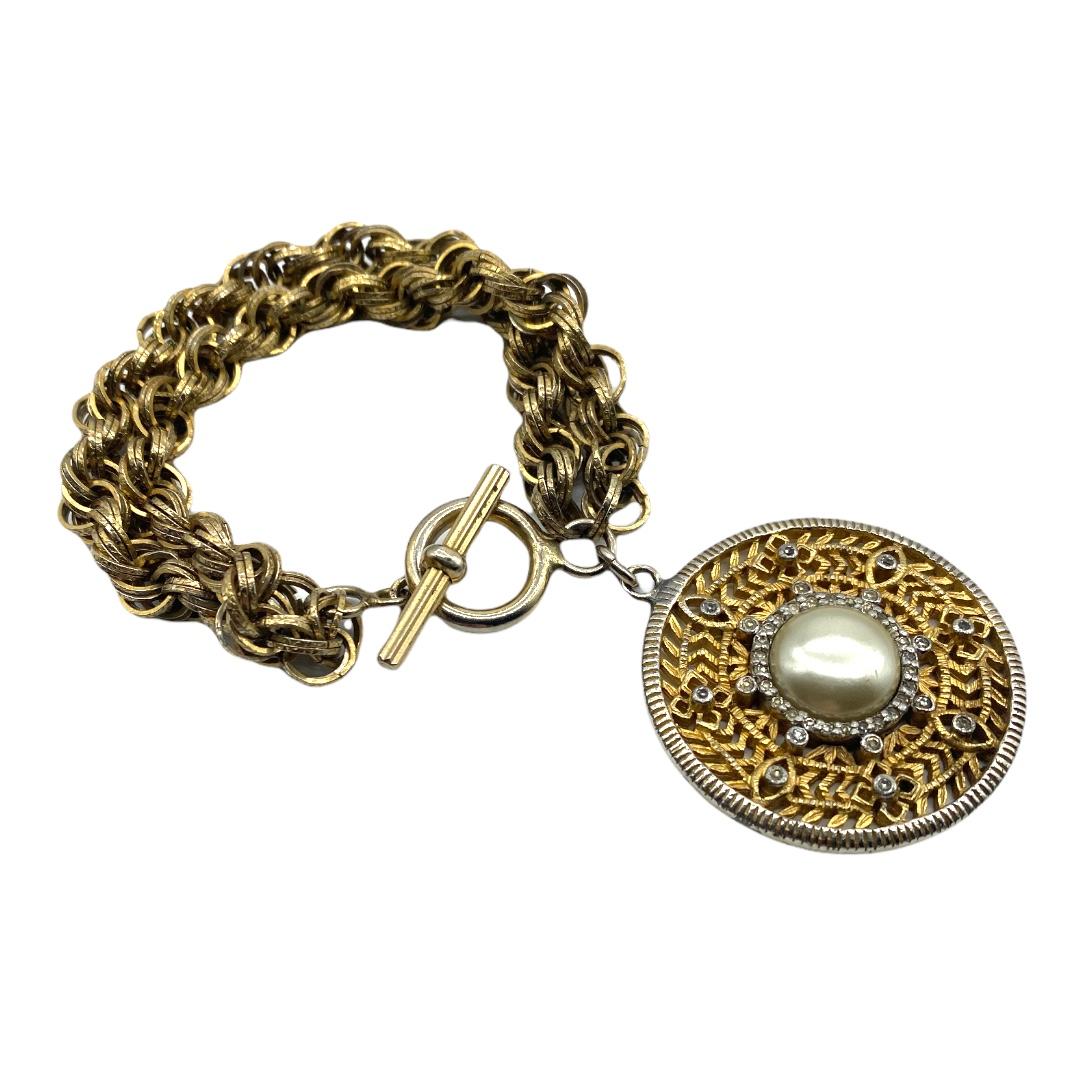 Nettie Rosenstein Large Medallion Charm Bracelet
August 16, 2021
Vintage Cathe Emerald Green Rhinestone Bracelet
$39.00
Lovely c. 1950s green and crystal rhinestone necklace. Perfect for stacking with other clear rhinestone bracelet or worn only. Be sure to check out our other clear and green rhinestone items.
Out of stock
• SKU: CA-BR-2021-08-15 17.50.05-50-tjs-a-5
• Designer or Maker: Cathe
• Mark: Cathe
• Style: Flexible bracelet with v-shaped box clasp.
• Circa Date: 1950s
• Condition: Great. All rhinestones are clear and bright
• Age Group: Adult
• Color: Silver, clear, emerald-green
• Material: Brass, Silver-tone plate, glass/crystal
• Size or Measurement: Approx. 7 1/4″ t.l. x 3/4″ w.
• Type: 1950s rhinestone bracelet, green rhinestone bracelet, crystal rhinestone bracelet, Cathe rhinestone bracelet.