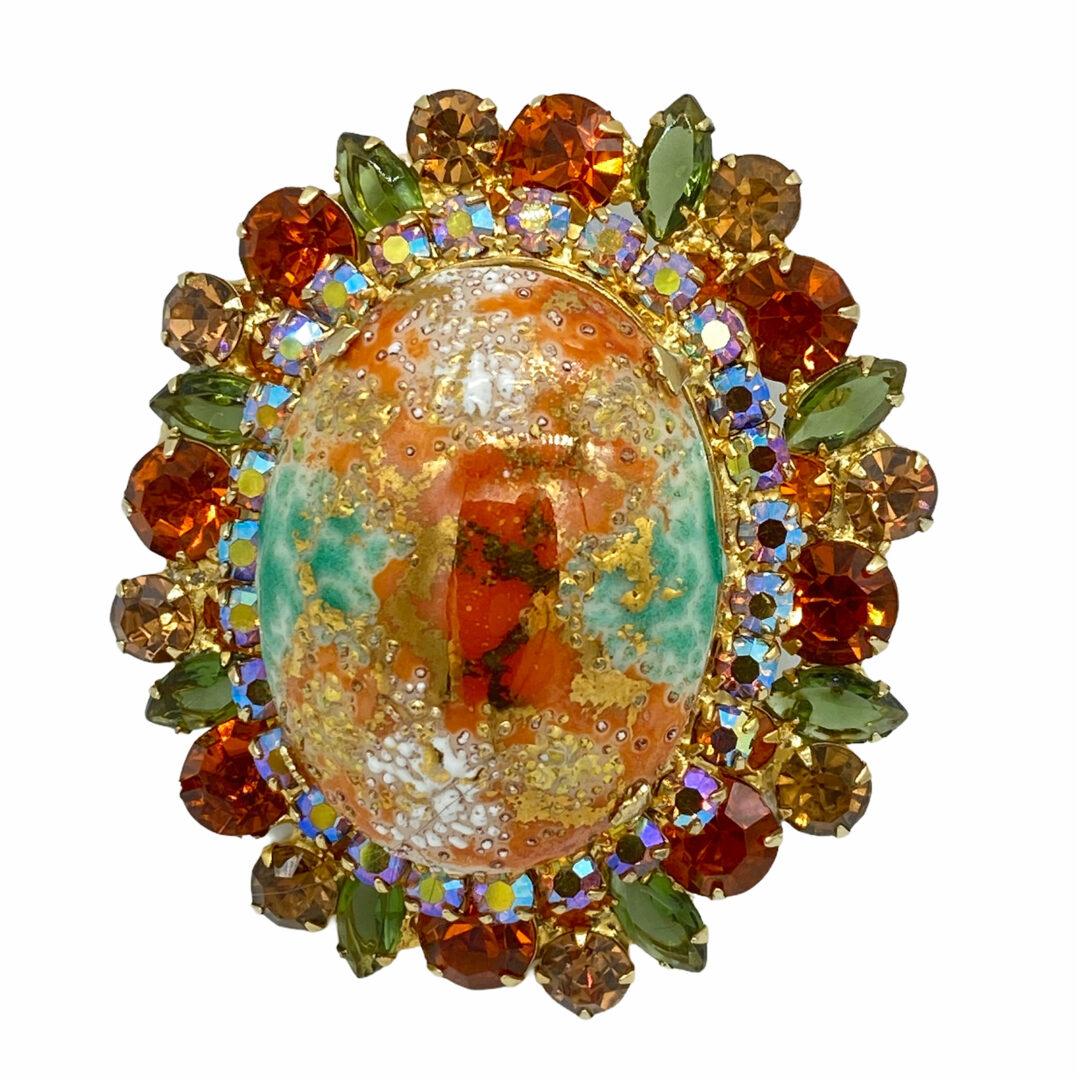 Huge Juliana Delizza and Elster Easter Egg Brooch
June 23, 2021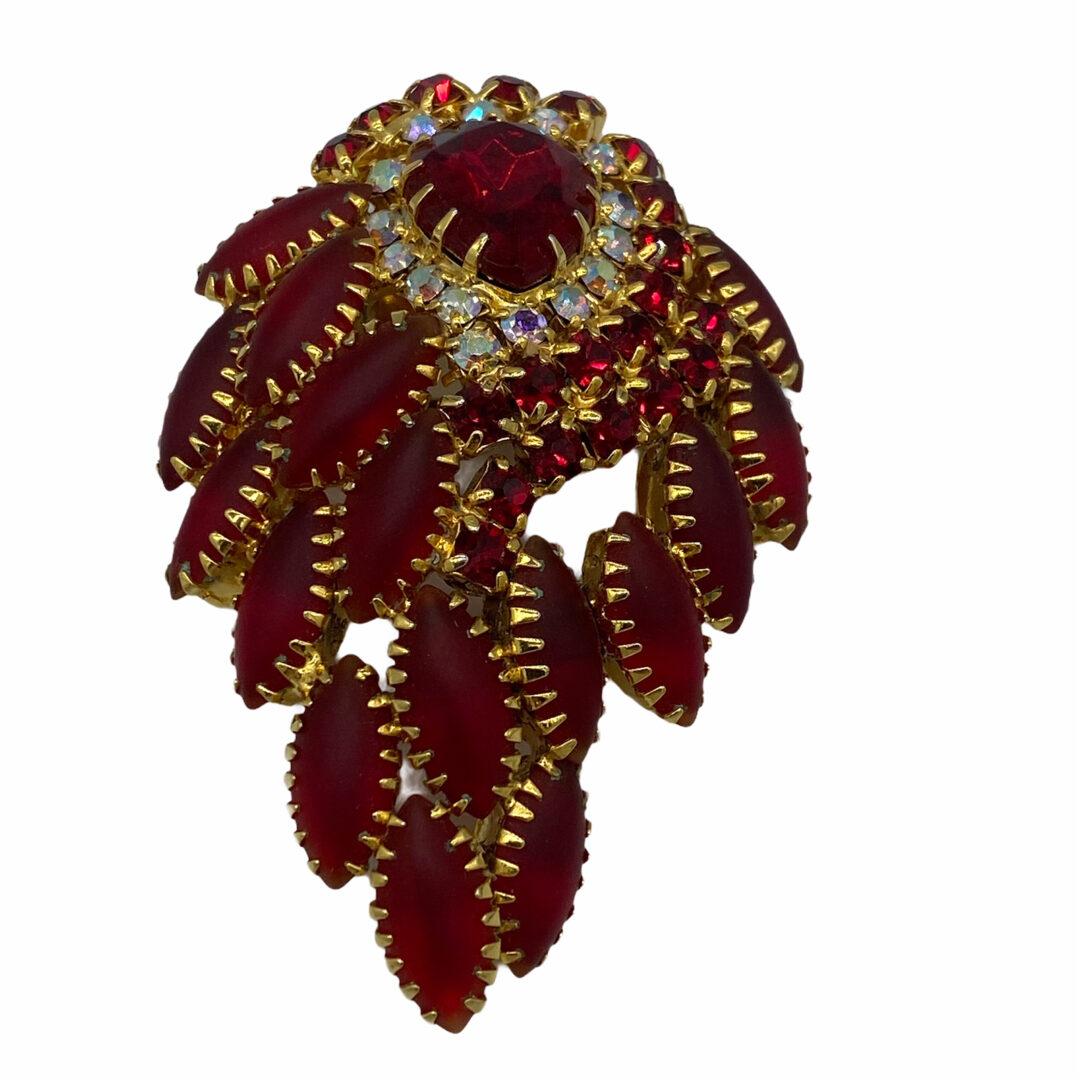 Beautiful Large Frosted Navette or Marquis-Cut Rhinestone Brooch
June 23, 2021
Vintage Floral Stanley Hagler Cagework Brooch and Earring Set
$199.00
I purchased this lovely set directly from Ian St. Gielar nearly 20 years ago. This beautiful faux pearl brooch and earring with set with large opalescent cabochons exhibits wonderful execution in
design. Packed away for over two decades were are bring this wonderful set to you. Perfect for a wedding or bridge. Absolutely stunning.
1 in stock
• SKU:ST-BC-ER-2020-10-11 15.39.47-90-tjs-a-6
• Designer or Maker: Stanley Hagler (Ian St. Gielar)
• Mark: Marked Stanley Hagler N.Y.C.
• Style: Brooch and clip back earring
• Circa Date: 1990s
• Condition: Excellent slight surface scratches on oval cabochons. Original ear padding has been removed.
• Color: cream, aurora
• Material: Brass, faux pearls, resin
• Size or Measurement: Brooch 3 3/8″ x 2 5/16″ w. earrings 1 1/2″ t.l. x 1″.
• Type: Vintage Stanley Hagler, Ian St. Gielar, Bridal jewelry, Vintage jewelry, Vintage jewellery, vintage costume jewelry