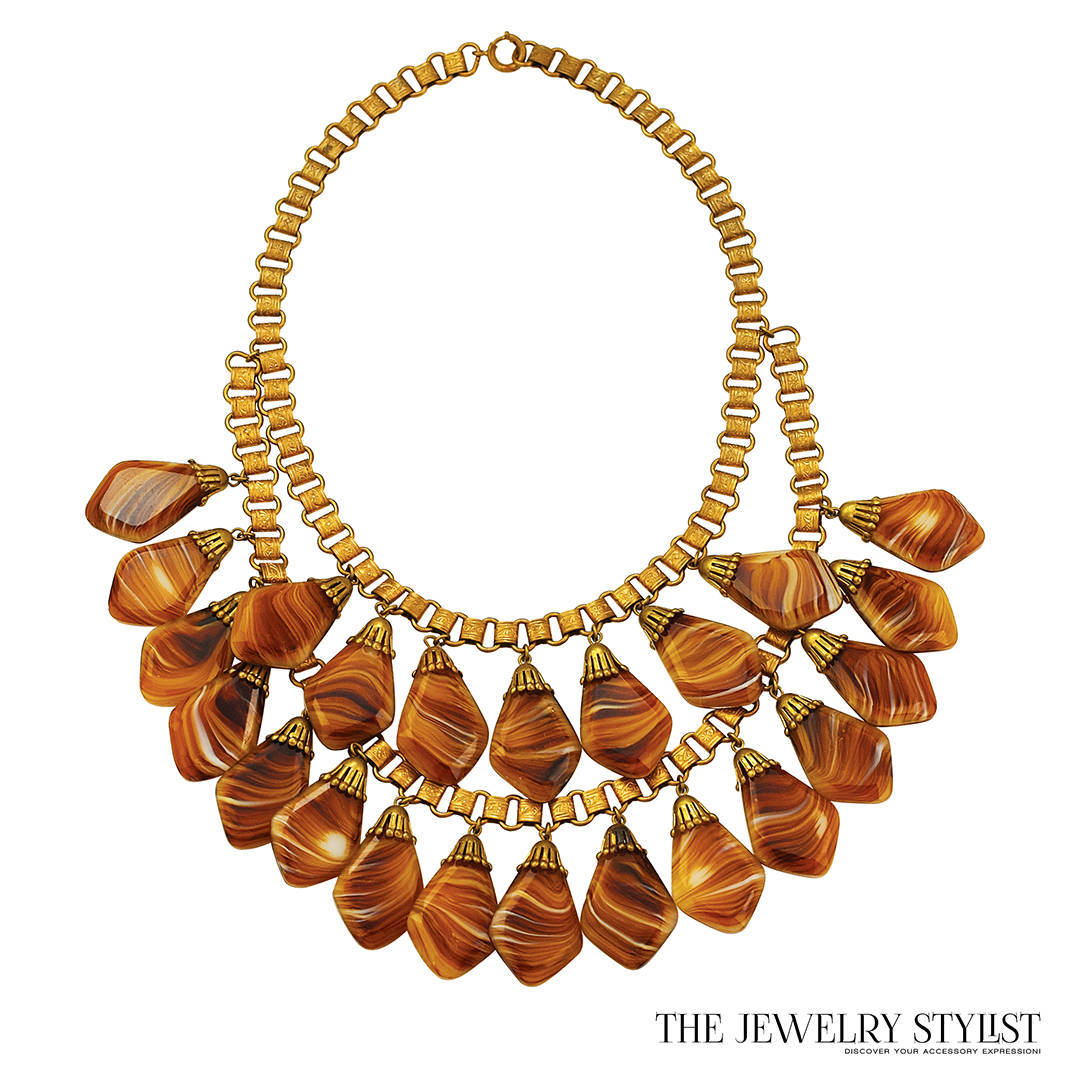 Early Miriam Haskell Bib Necklace with Art Glass
January 24, 2014
Brilliant Green and Pink Rhinestone Earrings with Gold-Toned Filigree
January 25, 2014
Huge Gripoix-Style Y.S.L. Earrings
$825.00
These are a fabulous example of vintage poured glass Y.S.L. earrings. The "pour glass" is surmounted on a sculpted diamond-shaped plaque. Wonderful hand-crafted design both front and back. Very hard to find Yves St. Laurent example of huge gripoix-style Y.S.L. earrings. Great example of the finer costume jewelry that came out of France in the 1980s.
1 in stock
• Designer or Maker: Y.S.L. Yves Saint Laurent, Yves St. Laurent
• Mark: YSL MADE IN FRANCE
• Style: Clip back, clip earrings
• Circa Date: 1980s
• Condition: Excellent.
• Age Group: Adult
• Color: Gold tone, gold-plated, goldtone.
• Material: Resin, white metal, cast.
• Size or Measurement: 2 3/8″ x 1 3/4″w.
• Type Y.S.L. Earrings, French earrings, Vintage French jewelry, 1980s French earrings, Couture earrings, Vintage jewelry, Vintage jewellery, vintage clip back, Yves Saint Laurent made in France, YSL earings.
Only logged in customers who have purchased this product may leave a review.