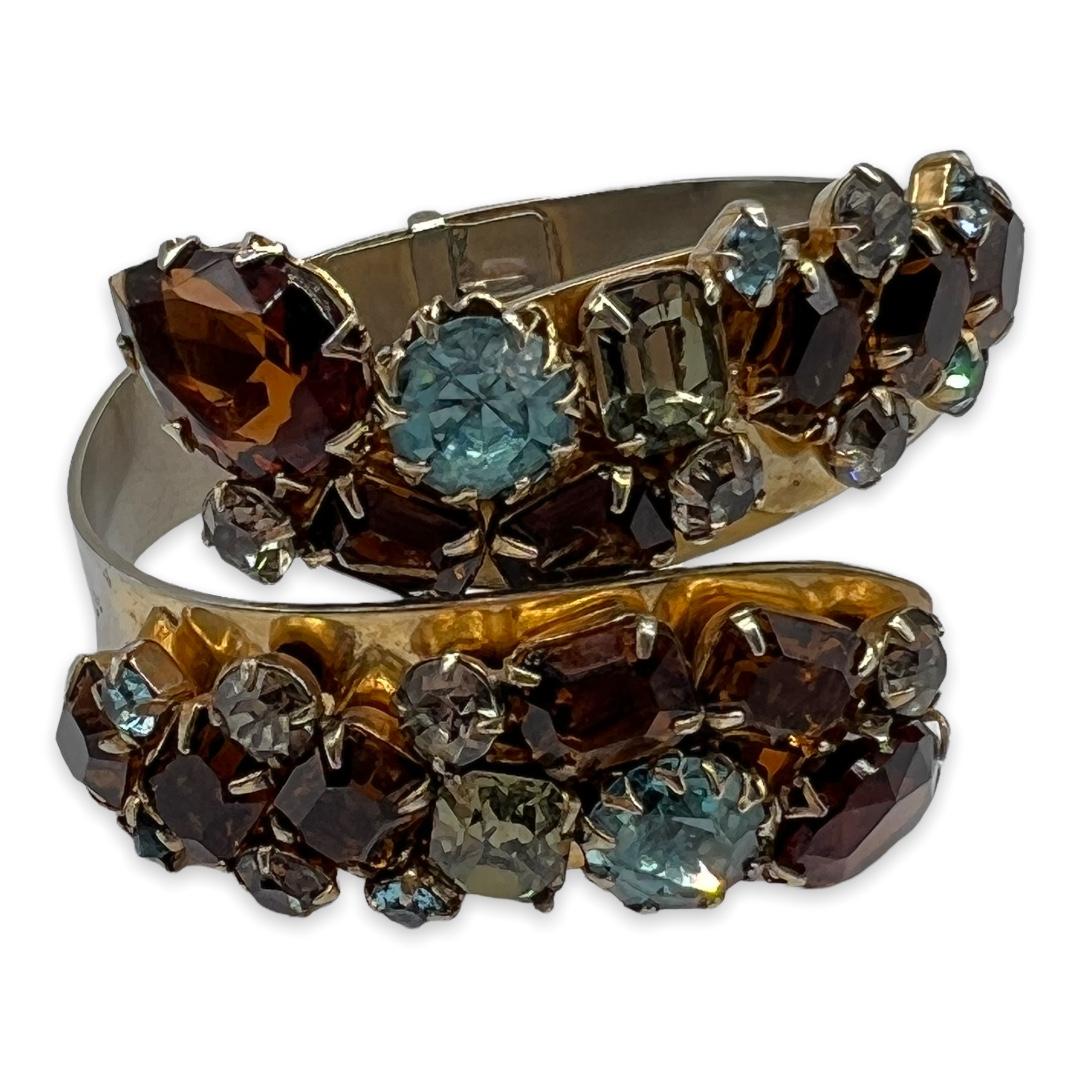 1950s Topaz-colored Rhinestone Bypass Clamper Bracelet
June 14, 2022
Vintage Deco Square Glass Link Necklace
June 17, 2022
Vintage Machinist-style Mexican Silver Rhinestone Bracelet
$259.00
This vintage bracelet has wonderful design and weight. The flexible link bracelet features polygonal textured plaques surmounted by sapphire-colored marquis-shaped rhinestones flanked by cylinder-shaped metal-work. The bracelet is fastened by an "s" shaped hook.
1 in stock
• SKU: ME-BR-2022-06-12 14.41.03-50-vjc-a-5-SC
• Designer or Maker: Mexican Silver
• Mark: Silver "L" Mexico
• Style: Flexible link
• Circa Date: 1950
• Condition: Very good condition. Two rhinestones no longer have foil backing, the rest partial foiling. When held up the rhinestones with remaining foil are darker.
• Age Group: Adult
• Color: Silver, blue
• Material: Silver, glass/crystal
• Size or Measurement: Approx. 7 1/4″ wearable length x 3/4″ w.
• Type: Mexican silver bracelet, Sterling rhinestone bracelet, Deco-style sterling bracelet.