Our store will be closed November 29th through December 13th. Orders can resume December 11th. If you'd like to reserve an item please email:
[email protected]
. We apologize for this inconvenience.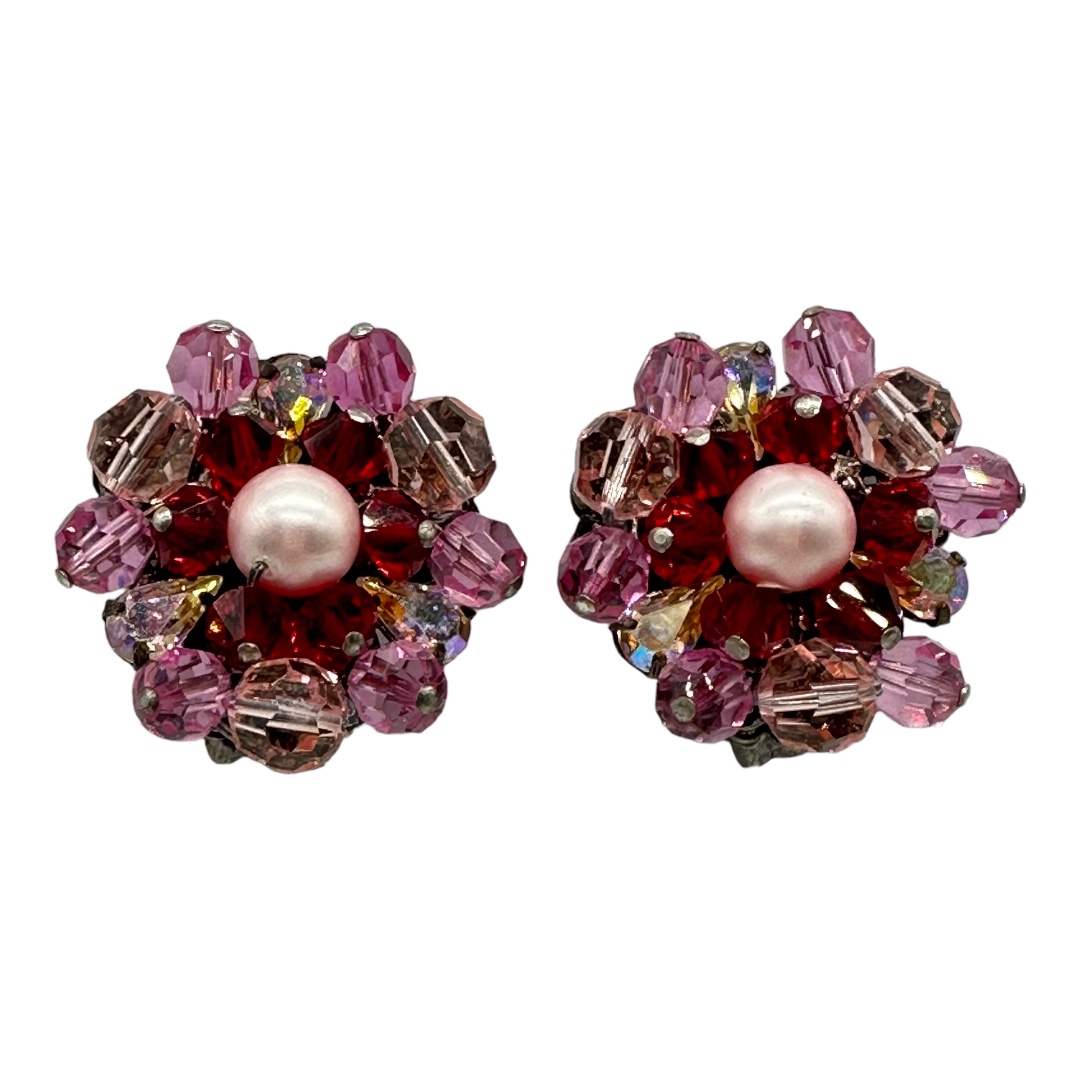 Beautiful Eugene Faceted Crystal and Rhinestone Earrings
April 13, 2023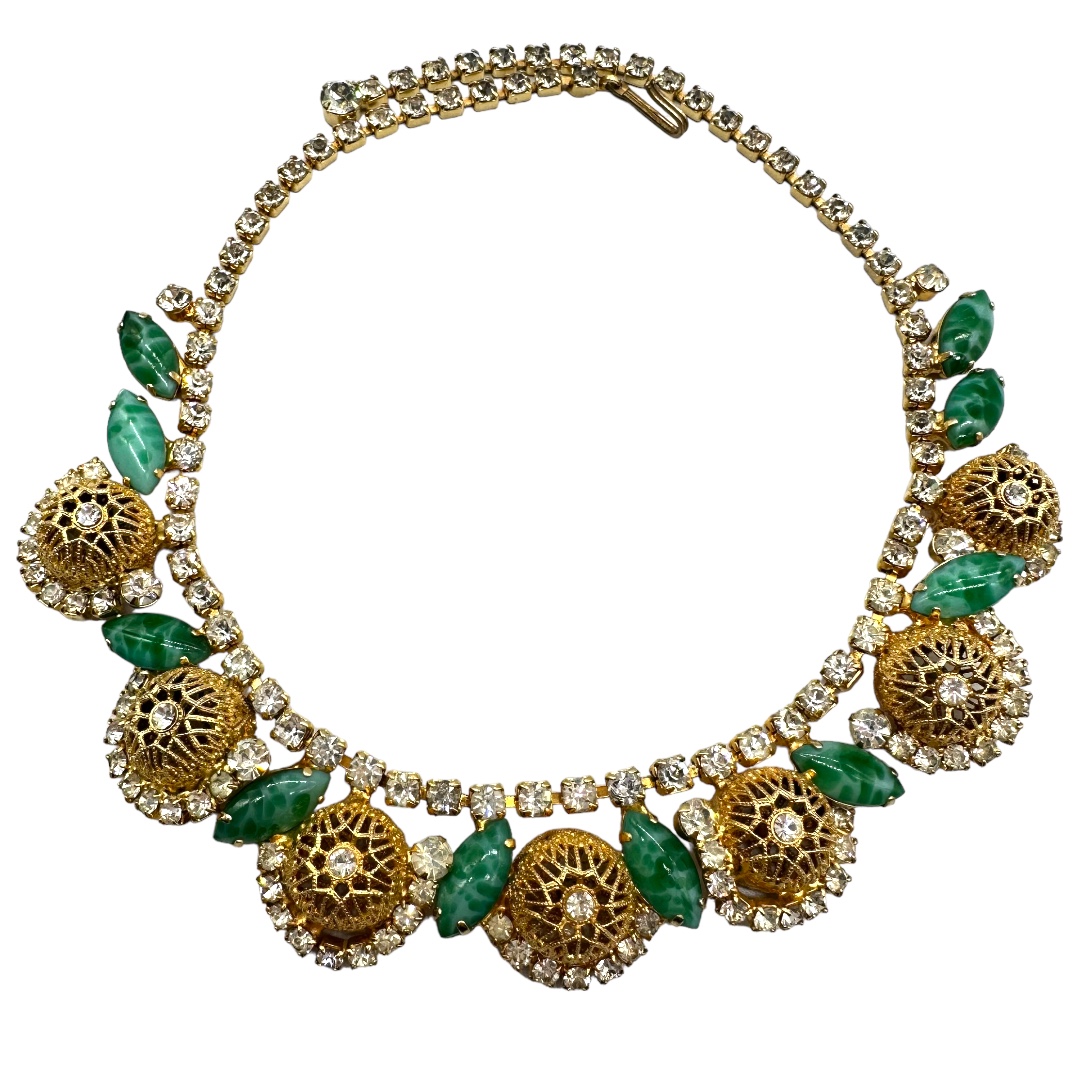 Beautiful Juliana Faux Jade Necklace
April 16, 2023
1960s Bypass Bracelet with Iridescent Pear-Shaped Cabochons
$159.00
This is a gorgeous silver-tone bypass rhinestone bracelet features beautiful pear and marquis-shaped cabochons some in iridescent shades of blue and pink accented with pink and green faceted rhinestone and milky transparent light blue navette cabs. This piece has been attributed to Alice Caviness, but we do not see any supporting information. TJS is mentioning this for the collector who seeks these type of pieces.
• SKU: US-ER-BR-2023-03-09 15.39.59-90-tjs-a-6
• Designer or Maker: Unknown
• Mark: None
• Style: Bypass bracelet and clip back earrings.
• Circa Date: 1960s
• Condition: One pear-shaped cabochon has scratches, but when worn in light those scratches do not show. The rest is in almost new condition. Sold as is.
• Age Group: Adult
• Color: Silver, Multi shades of blue and pink.
• Material: Brass, silver-tone plate, glass/crystal
• Size or Measurement: Inner dia for bracelet measures 2 1/4″ (expandable) x 1 3/4″ w. Earrings measure approx 1″ x 1″.
• Type: Rhinestone bypass bracelet, Alice Caviness style (attributed but not verified) Iridescent rhinestones, 1950s blue rhinestone bracelet.