Our store will be closed November 29th through December 13th. Orders can resume December 11th. If you'd like to reserve an item please email:
[email protected]
. We apologize for this inconvenience.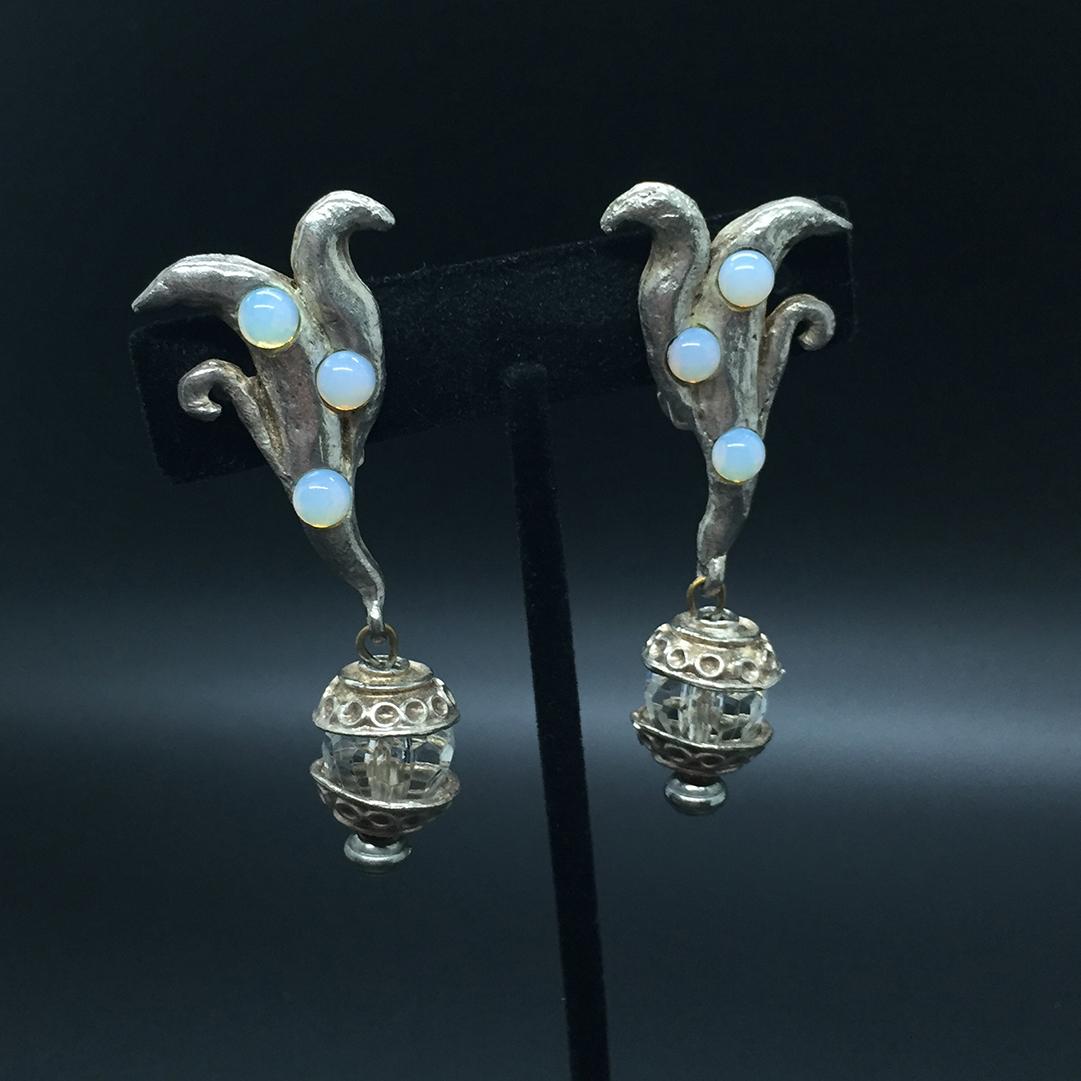 Vintage Brutalist Silver Tone Earrings With Faux Opals Cabochons And Faceted Crystal
July 6, 2021
Vintage Multi-Layer Black Brooch with Leaf Accents and Earrings Set
July 6, 2021
Fabulous HOBE Large Collar Rhinestone Necklace and Earring Set
$289.00
This is a fabulous vintage Hobe large collar necklace and earring set. The piece features an array of colored rhinestones in shades of amber, green, topaz and crystal. The stones measure from large to small with central chatons measuring a whopping 11/16″ in diameter. The stone shapes include pear, marquis, emerald-cut, octagonal and chaton-shaped stones. Very complex–yielding wonderful textured created by both the stone shapes and color.
• SKU: HO-NE-ER-60s-20180408 13 47 37 a-6
• Designer or Maker: HOBE
• Mark: HOBE
• Style: Bib necklace or collar necklace and clip back earrings with roller.
• Circa Date: 1960s
• Condition: Great to excellent. One rhinestone at the end where the chain meets the necklace structure is slightly dark. Minimal surface scratches.
• Age Group: Adult
• Color: Topaz, crystal, amber and green
• Material: brass, gold tone plate, crystal, glass.
• Size or Measurement: The necklace measures approx 16″ in t.l. Hard to measure due to the rigid center. Center measures 1 15/16″ at widest point. Earrings measure approximately 1 1/4″ x 1 3/16″.
#jewelrystylist #vintagejewelry #vintagecostumejewelry #vintagejewelryforsale #vintagejewellery #juliana #delizzaandelster rhinestone necklace set, green rhinestone necklace set