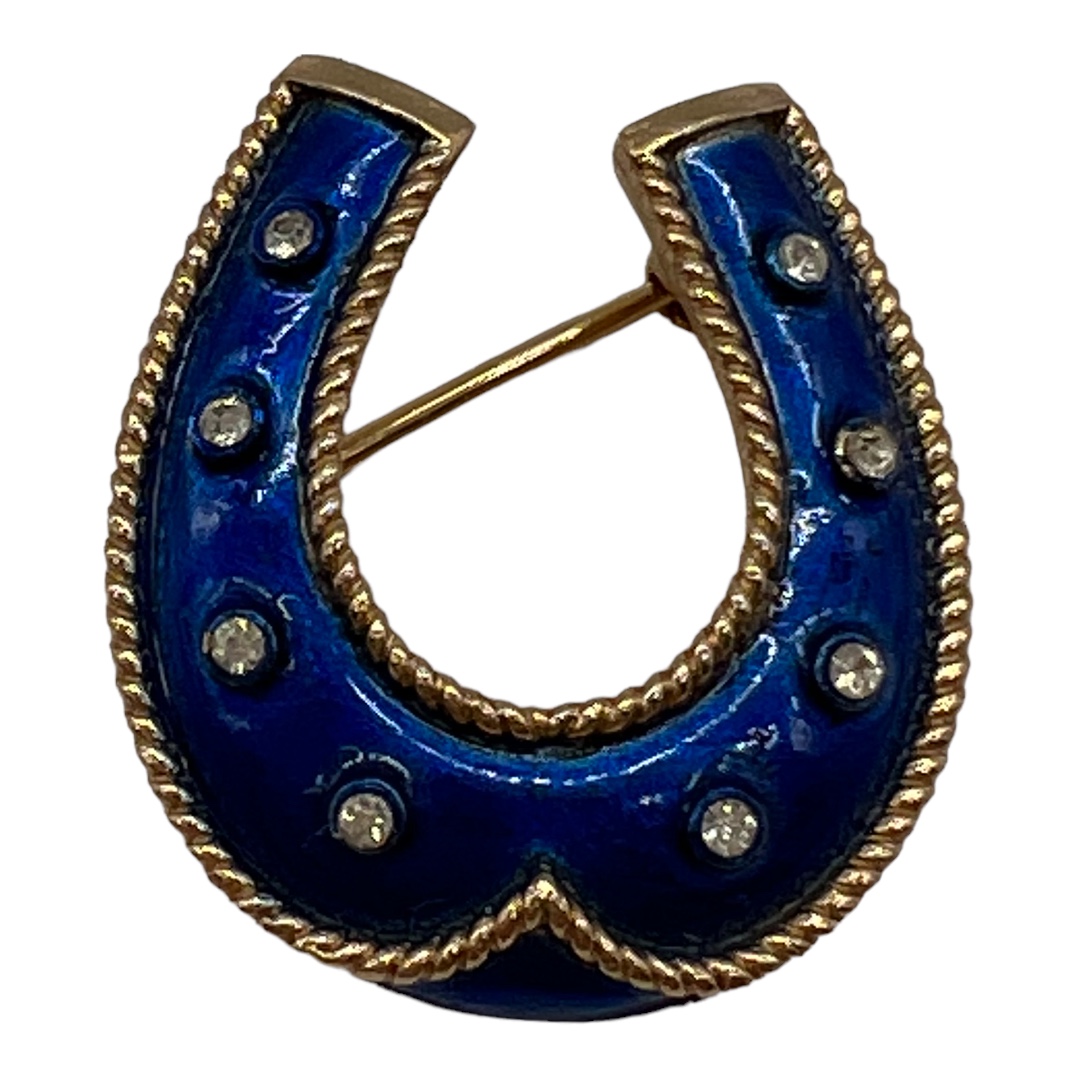 1950S Trifari Blue Enamel Horse Shoe Pin
January 20, 2023
Classic Weiss Rhinestone Clip Earrings
January 25, 2023
1980s Trifari Gold tone Necklace with Oval Cabochons
$99.00
1980s Trifari Goldtone Necklace with Oval Cabochons
This is a lovely vintage Trifari 1980s necklace in an antiqued-gold plate featuring stylized feather links with alternating links of purple-colored resin cabochons encircled by the feathers. Lovely sinuous lines reminiscent of Art Nouveau styling.
1 in stock
• SKU:TR-NE-2023-01-20 10.18.19-50-tjs-a-4
• Designer or Maker: TRIFARI
• Mark: Trifari TM on rectangular plaque
• Style: Necklace
• Circa Date: 1980s
• Condition: Excellent. The back of one cabochon has minor surface scratches. Minimal wear at connections.
• Age Group: Adult
• Color: Gold, purple
• Material: White metal, Trifanium plate, hard resin.
• Size or Measurement: Almost 19″ t.l. center link 14/15″ w.
• Type: Vintage Trifari, Trifari, Trifari jewelry, Trifari necklace,Trifari 1980s necklace, Trifari cabochon, Trifanium plate, Vintage 1980s Trifari necklace, 1980s jewelry, 1980s Trifari jewelry.