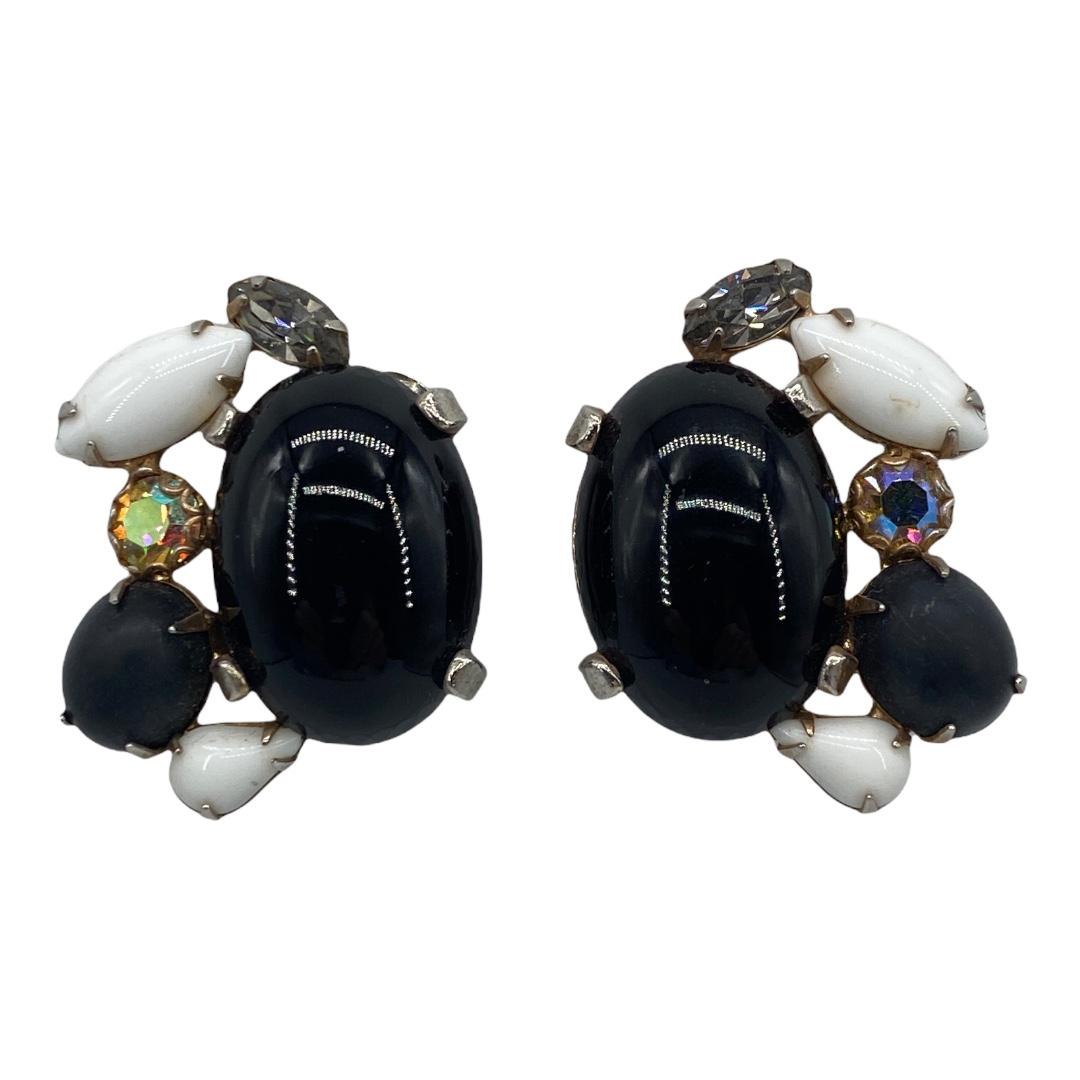 Vintage Black Cabochon Rhinestone Earrings
October 3, 2021
Vintage c.1980s Rhinestone Belt
October 4, 2021
Beautiful 1940s Trifari Faux Jade Bracelet
$129.00
This lovely 1940s Trifari bracelet features faux jade navettes alternating with scrolled metal detail. This would look terrific paired with a faux jade necklace.
1 in stock
• SKU:TR-BR-2021-09-29 12.45.09-40-tjs-a-5
• Designer or Maker: TRIFARI
• Mark: Trifari Pat. Pending (No crown)
• Style: Flexible link bracelet with fold-over clasp.
• Circa Date: 1940s
• Condition: Some tarnish and metal wear.
• Age Group: Adult
• Color: Gold, green
• Material: White metal, Trifanium plate, glass
• Size or Measurement: Approx. 7 1/4″ t.l. x 3/4″ w.
• Type: Vintage Trifari, crown Trifari, Trifari jewelry, Trifari bracelet, Trifari faux jade bracelet, Faux jade bracelet, Trifanium plate, vintage bracelet, 1940s jewelry, 1940s Trifari jewelry, crown Trifari, Vintage jewelry, Vintage jewellery, vintage costume jewelry.