Vintage Regency Japanned Aurora Borealis Earrings
July 20, 2021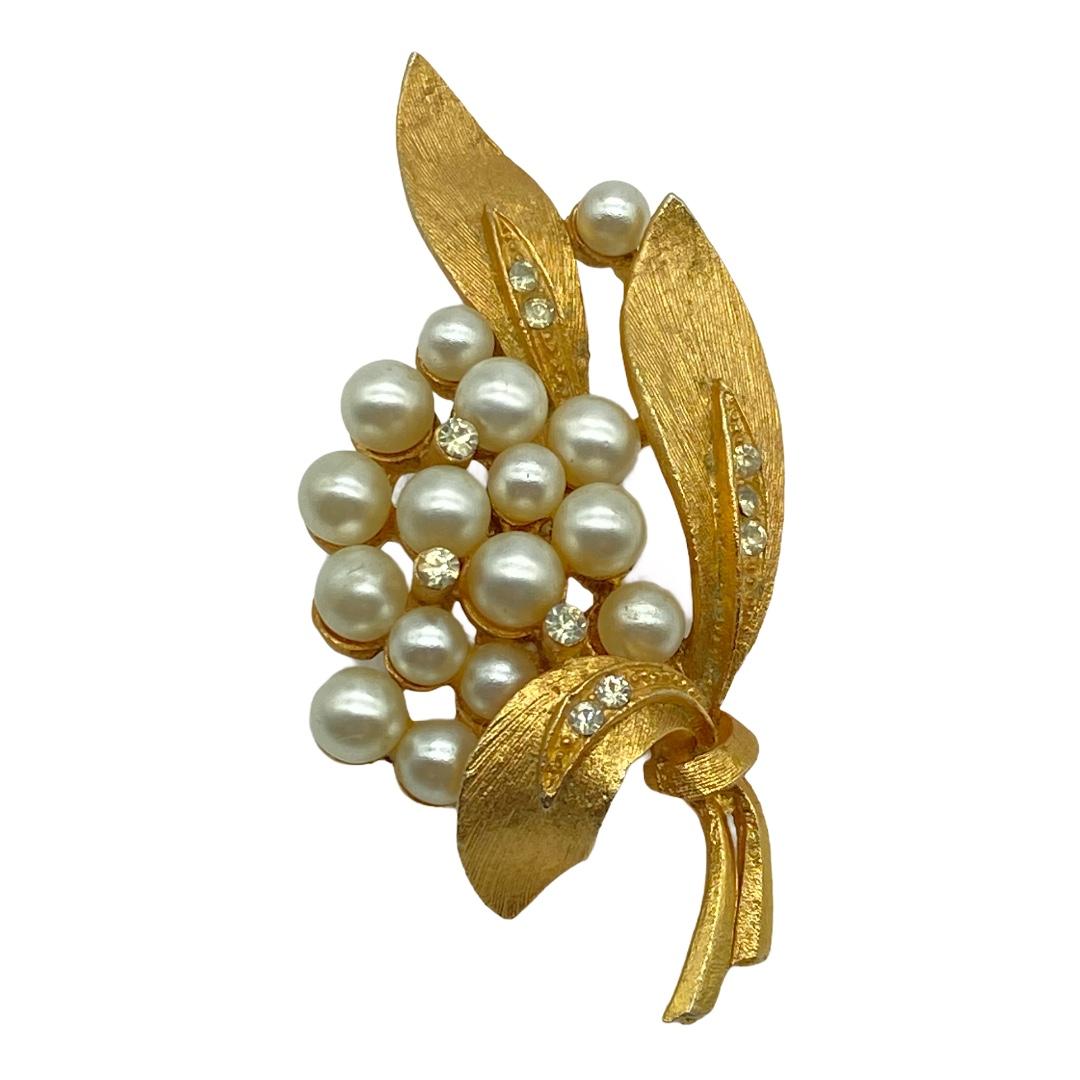 Lovely Vintage Floral Pearl Brooch with Rhinestone Accents
July 20, 2021
Early Miriam Haskell Sea Shell Brooch Early 1940s
$129.00
Gorgeous Miriam Haskell Sea Shell late early 1940s brooch. The shells are suspended from a pierced metal plaque. Semi-circ shell disks surmounded by a tiny snail shell give this piece lovely character. During the late 1930s and through the war, the company used a variety of natural materials to construct its jewelry due to the limitations in place and priority materials.
1 in stock
• SKU: MH-DC-2021-07-19 12.49.48-40-tjs-a-1
• Designer or Maker: UNMARKED
• Mark: None
• Style: Brooch
• Circa Date: Early 1940s
• Condition: Slight metal wear on back and missing one sea-shell which would be in front of the semi-circ. shell disk. Tarnish on chain.
• Color: Cream, Orange ish pink
• Material: brass, shell
• Size or Measurement: Approx. 3 3/4″ x 2 1/4″
• Type: vintage Miriam Haskell jewelry, Miriam Haskell, Miriam Haskell brooch, Haskell brooch, 1940s brooch, war-time brooch, sea shell brooch, Vintage jewellery, vintage costume jewelry