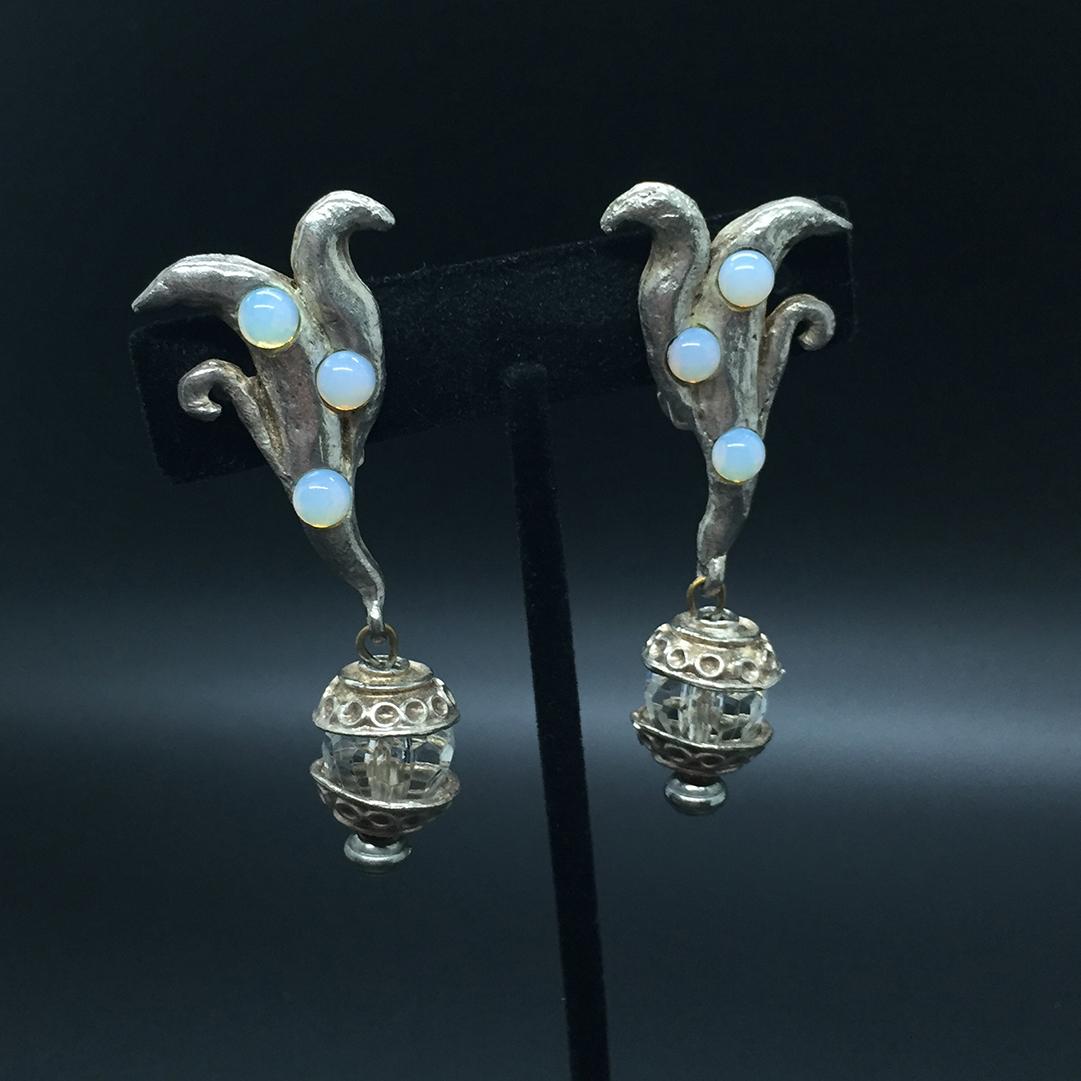 Vintage Brutalist Silver Tone Earrings With Faux Opals Cabochons And Faceted Crystal
July 6, 2021
Vintage Multi-Layer Black Brooch with Leaf Accents and Earrings Set
July 6, 2021
Exquisite vintage Bridal chandelier earrings by Tara
$47.00
For your consideration are these exquisite vintage bridal chandelier earrings by Tara. The earring surmount features open metal work accented with faux pearls and crystal rhinestones. The center of the earring is adorned with a large oval rhinestones and the earring is further accentuated by three lovely tapered pear-shaped faux pearl beads.
1 in stock
• SKU:TA-ER-04242015_165-80s-tjs-a-2
• Designer or Maker Tara
• Mark: Tara
• Style: Drop chandelier clip back
• Circa Date: 1980s
• Condition: excellent
• Age Group: Adult
• Color: Gold tone
• Material: white metal, gold tone plate, faux pearls, crystal rhinestones, glass
• Size or Measurement: 1 1/2″ w x 2 1/2″ t.l.
• Type: Vintage jewelry, Vintage jewellery, vintage Tara earrings, bridal earrings, wedding earrings, vintage pearl earrings, drop earrings, gold tone earrings 1980s earrings, designer earrings, vintage designer.