Our store will be closed November 29th through December 13th. Orders can resume December 11th. If you'd like to reserve an item please email:
[email protected]
. We apologize for this inconvenience.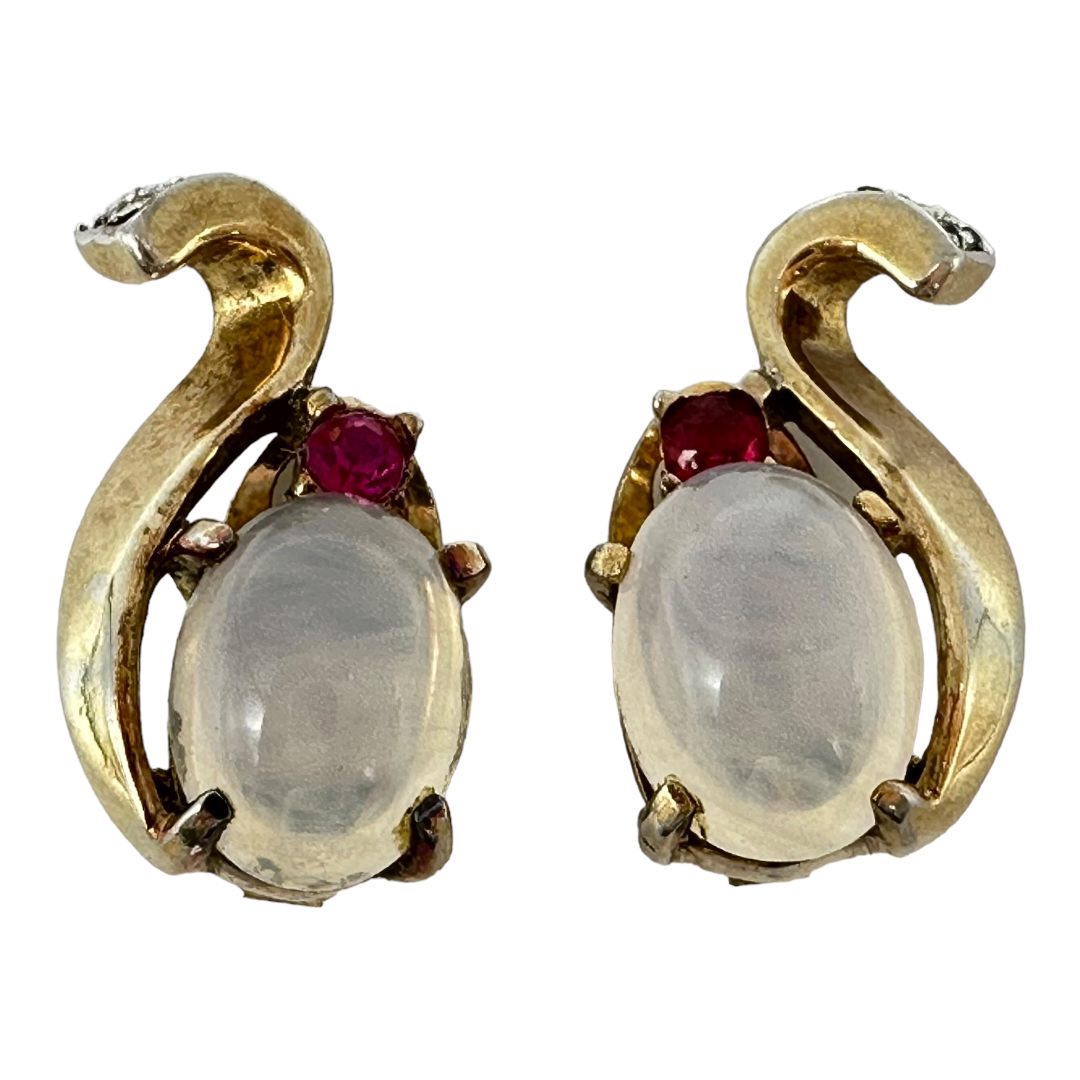 Trifari 1940s Swirling Cabochon Earrings for Crown Collection.
May 13, 2023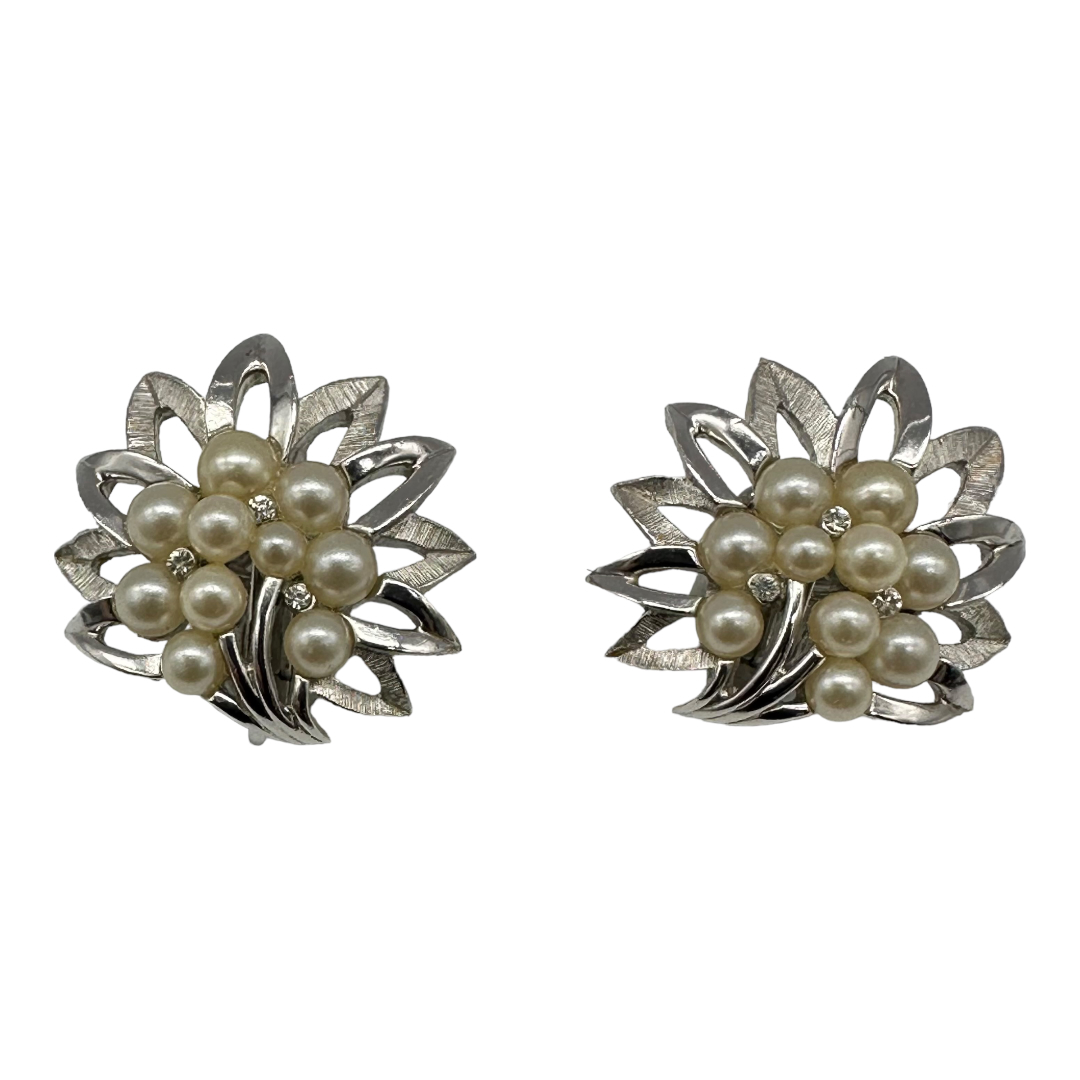 Trifari Faux Pearl and Rhinestone Earrings
May 15, 2023
Extraordinary 1930s Celluloid and Bakelite Necklace
$359.00
This is an extraordinary 1930s celluloid and Bakelite necklace featuring a mesh-like chain of celluloid rings suspending foot-ball-shaped translucent apple juice colored beads.
These beads display a variation in color that look like liquid honey. The front of the necklace showcases a triple row of celluloid links terminating to a double row of celluloid rings. Thumb pull spring ring closure. The pictures with the dark background most accurately display color of necklace. Adult signature required for USPS delivery.
• SKU: US-NE-2022-05-07 12.09.31-30-vjc-a-4
• Designer or Maker: Unknown
• Mark: None
• Style: Collar necklace
• Circa Date: 1930s
• Condition: There are jump rings that have a gap and some have signs of verdigris or marring on the ring. These conditions are not prominent. There is slight variation in color of beads. Please see pictures for examples. Being sold as is. Price has been reduced.
• Age Group: Adult
• Color: Gold, Off-white, Honey Amber/Apple Juice
• Material: Brass, gold-tone plate, celluloid, Bakelite
• Size or Measurement: Approx. 19″ t.l. x 2″ at widest point. Applejuice Bakelite beads measure approx 15/16″ t.l. x 7/16″ w.
• Type: 1930s Novelty necklace, 1930s Bakelite necklace, 1930s Bakelite jewelry, Bullet-shaped Bakelite beads, Celluloid mesh, Applejuice Bakelite necklace, Similar to Dichroic Bakelite jewelry.