Beautiful Italian Ellelle Faux Pearl Necklace Set
September 27, 2022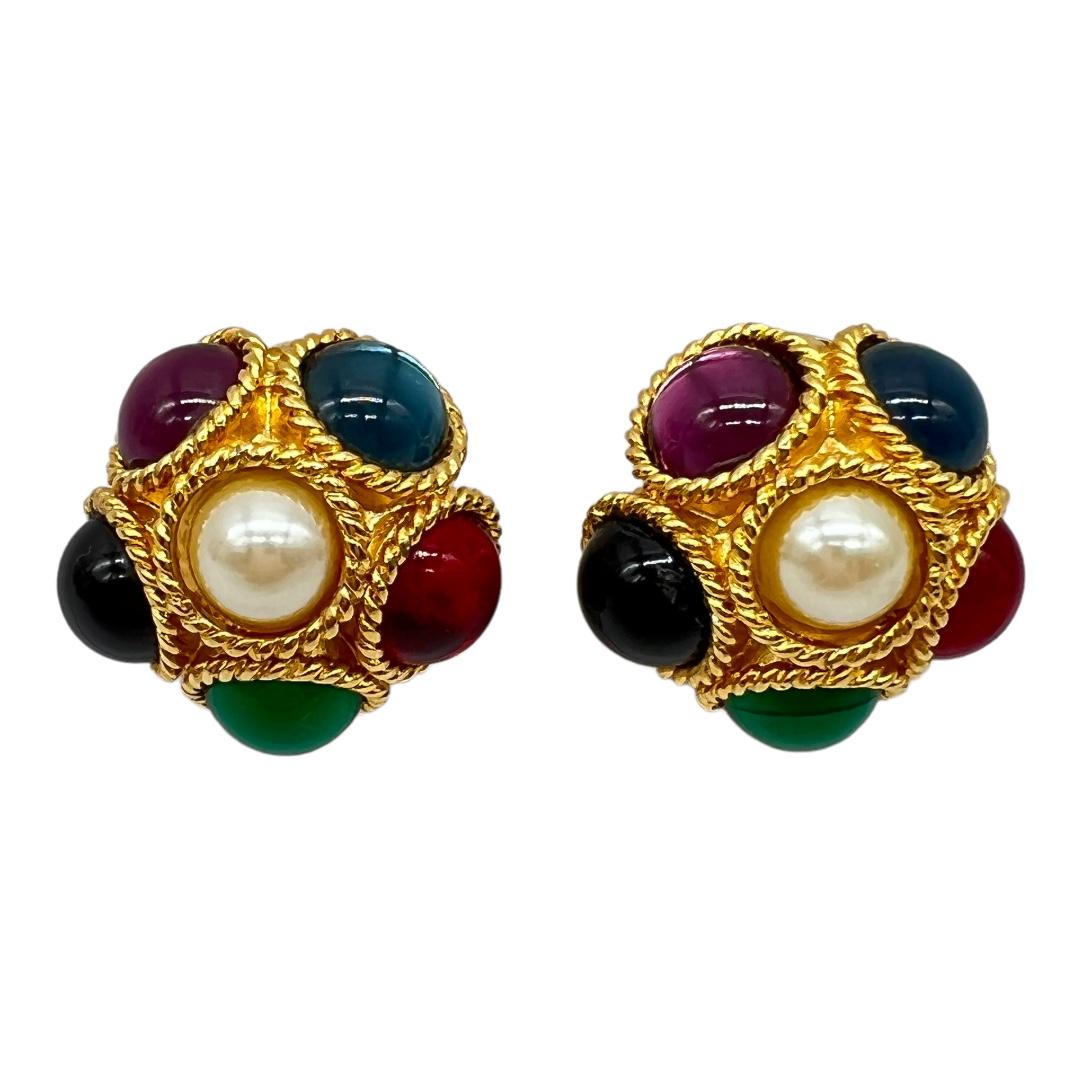 Fabulous Bill Blass Jewel-tone Cabochon Earrings
September 29, 2022
Gorgeous 5-Strand Gold tone Round Locket Necklace
$27.00
Gorgeous 5-strand gold tone round locket necklace. Absolutely perfect for layering is this c. 1970s multi-strand necklace with five chain strands–one suspending a functional locket. Each chain is different creating a lovely pattern. Circular locket features an embossed floral pattern. Easy to wear for a quick layered look.
1 in stock
• SKU: US-NE-2022-09-17 15.01.11-70-tjs-a-4
• Designer or Maker: Unknown
• Mark: None
• Style: Multi-strand necklace with box clasp.
• Circa Date: 1970s
• Condition: Excellent
• Age Group: Adult
• Color: Gold
• Material: Brass, gold-tone plate
• Size or Measurement: Shortest chain measures 18″ t.l. Longest chain measures approx. 36″.
• Type: 1970s multi-strand necklace, Vintage locket necklace, Gold tone necklace.