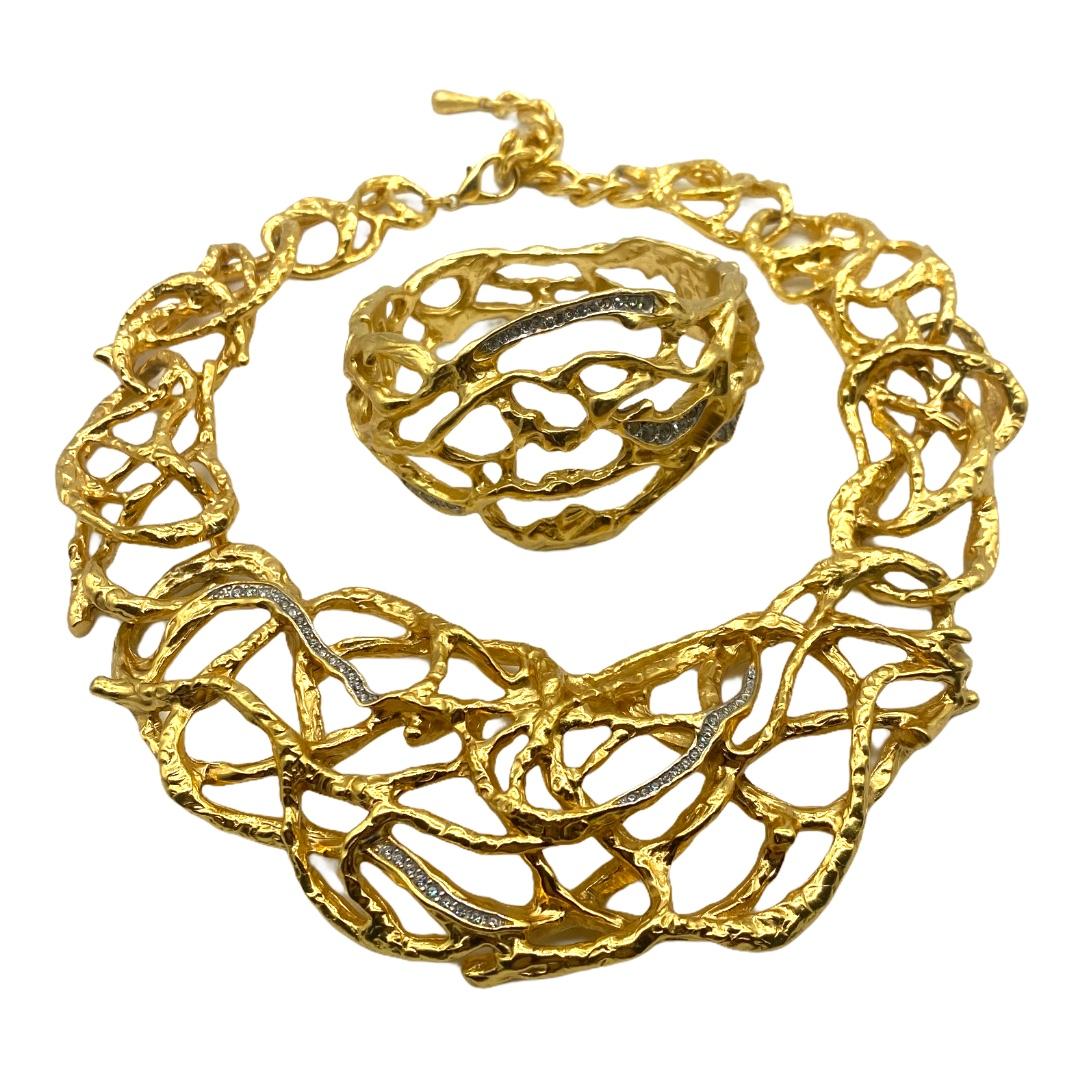 Elizabeth Taylor for Avon Treasured Vine Collection Necklace and Bracelet Set
July 23, 2021
Alexis Kirk Stylized Squash Blossom Necklace
July 26, 2021
Gorgeous Joan Rivers Puffy Pearlized Heart Pendant Necklace
$29.00
Lovely vintage Joan Rivers puffy pearlized heart pendant necklace with decorative ribbon/bow design surmount by crystal clear rhinestones. This piece is like-new perfect for gift-giving.
Out of stock
• SKU:JR-NE-2021-06-06 19.16.51-90-tjs-a-4
• Designer or Maker: Joan Rivers
• Mark: Joan Rivers
• Style: Pendant Necklace
• Circa Date: 1990s
• Condition: Excellent. Appears to have never been worn.
• Age Group: Adult
• Color: gold, cream
• Material: Brass, white metal, faux pearl, gold-tone plate, glass/crystal
• Size or Measurement: Chain measures approx. 30″ t.l. Pendant measurs 1 1/2″ x 1 3/8″ w.
• Type: Vintage Joan Rivers jewelry, Vintage Joan Rivers pearl pendant necklace, pendant necklace, heart motif, heart pendant, Joan Rivers heart necklace, Joan Rivers Captured Heart Necklace