Vintage Orange and Aurora Borealis Selro Earrings
July 3, 2014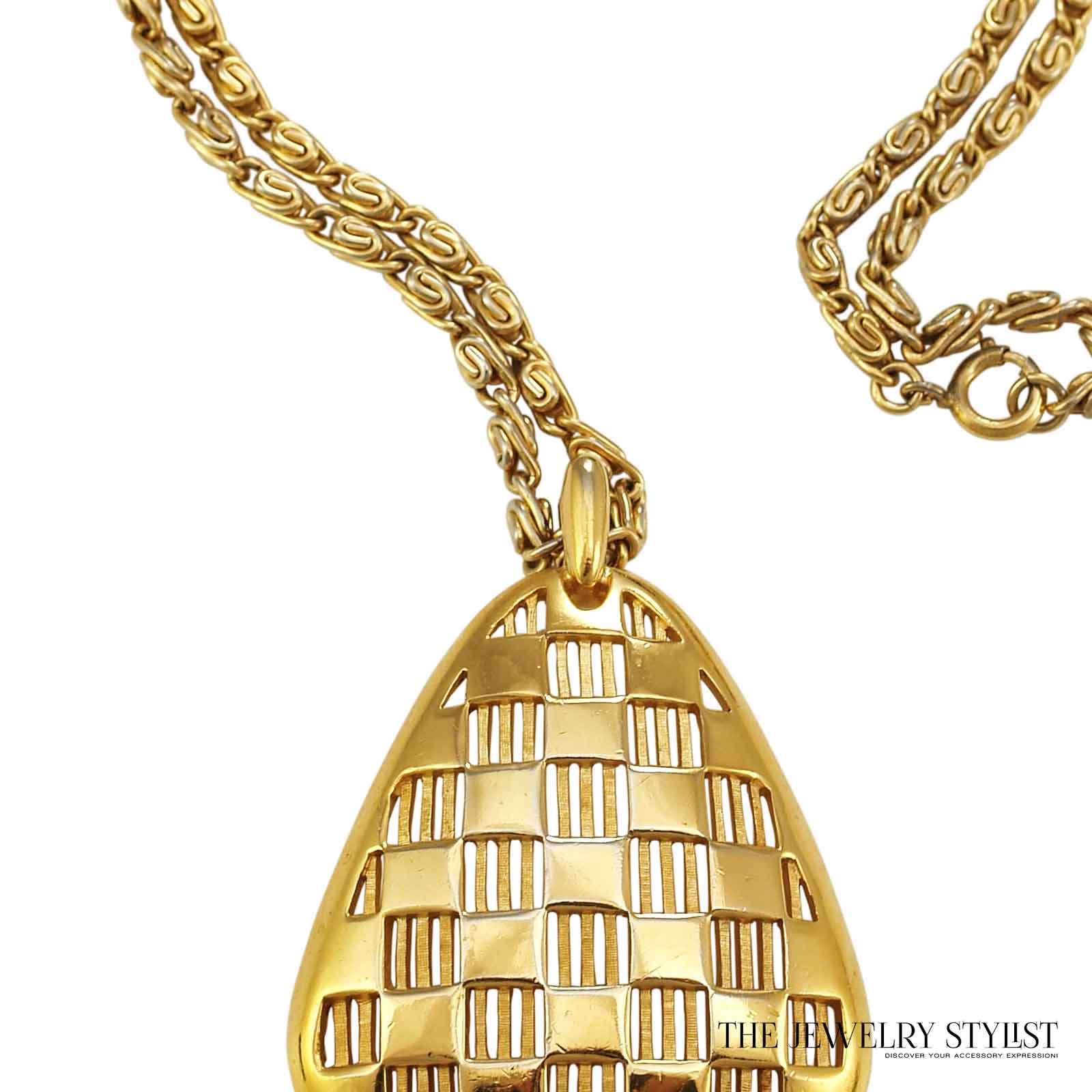 Fabulous Vintage 1970s Trifari Pendant Necklace
September 16, 2014
Large Cabochon Maltese Cross Pendant
$119.00
Large cabochon Maltese cross pendant necklace. High-domed pearl-shaped cabochons in shades of amethyst, blue, red, and emerald. The vintage pseudo Maltese cross pendant is a dazzler and a great representative of 1990s costume jewelry. The necklace is a nice complement to the 2014 fall Pantone colors. This piece is in near-pristine condition with heavy rolo-style chain. Lobster-claw clasp.
1 in stock
• SKU: MONE-405252014_92b-80s-tjs-a-4
• Designer or Maker: Attributed to Monet
• Mark: None
• Style: Pendant Necklace
• Circa Date: 1990s
• Condition: Excellent
• Age Group: Adult
• Color: Gold tone, Amethyst, Emerald, Sapphire and Red
• Material: White metal, resin, gold-tone plate
• Size or Measurement: Pendant measures 3 1/2″ x 3 1/8″. Chain measures approximately 29″ tl.
• Type Vintage jewelry, Vintage jewellery
#jewelrystylist #vintagejewelry #vintagecostumejewelry #vintagejewelryforsale #vintagejewellery