Fantastic Weiss Heliotrope Rhinestone Bracelet
March 16, 2023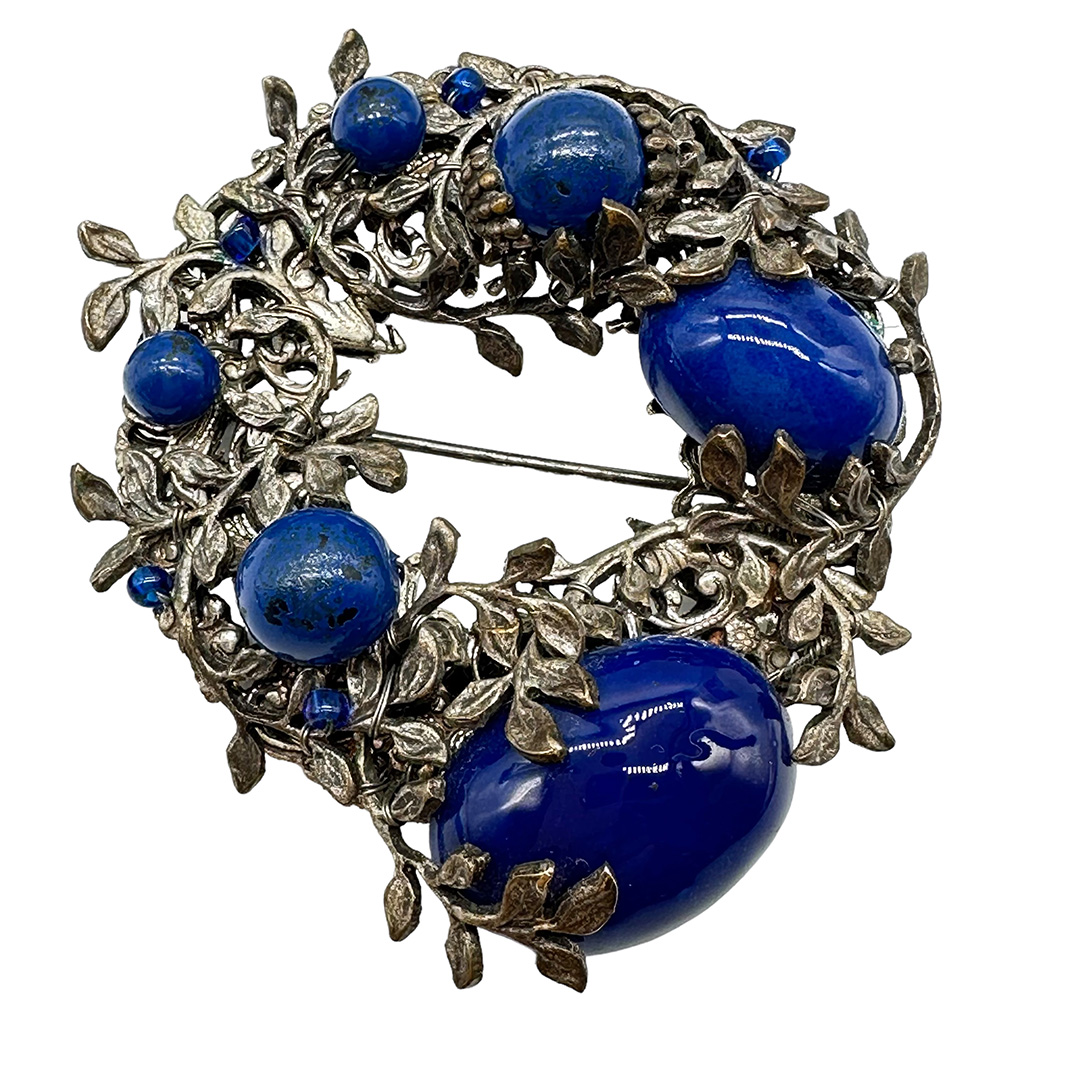 Miriam Haskell Faux Lapis Brooch
March 24, 2023
Red Rhinestone Clamper Bracelet
$129.00
Just arrived is this stunning vintage red rhinestone clamper bracelet. Red is one of the hardest colors to find in vintage rhinestone jewelry. Some say it was due to the expense in manufacturing these "ruby" gems. This clamper bracelet features large square-shaped rhinestone flanked by three quarters chaton stones and opposing sides of marquis-shaped stones. A truly glorious design. Be sure to see our other red rhinestone jewelry. This bracelet is certainly a fabulous statement piece!
1 in stock
• SKU: US-BR-2023-03-15 17.38.44-50-tjs-a-4
• Designer or Maker: Unknown
• Mark: Unsigned
• Style: Clamper bracelet
• Circa Date: 1950s
• Condition: There is some tarnish on back.
• Age Group: Adult
• Color: Gold, red.
• Material: Brass, glass/crystal
• Size or Measurement: Approx. 2 1/4″ inner diameter with the top decorative element measuring 2 3/4″ x 1 7/8″ w.