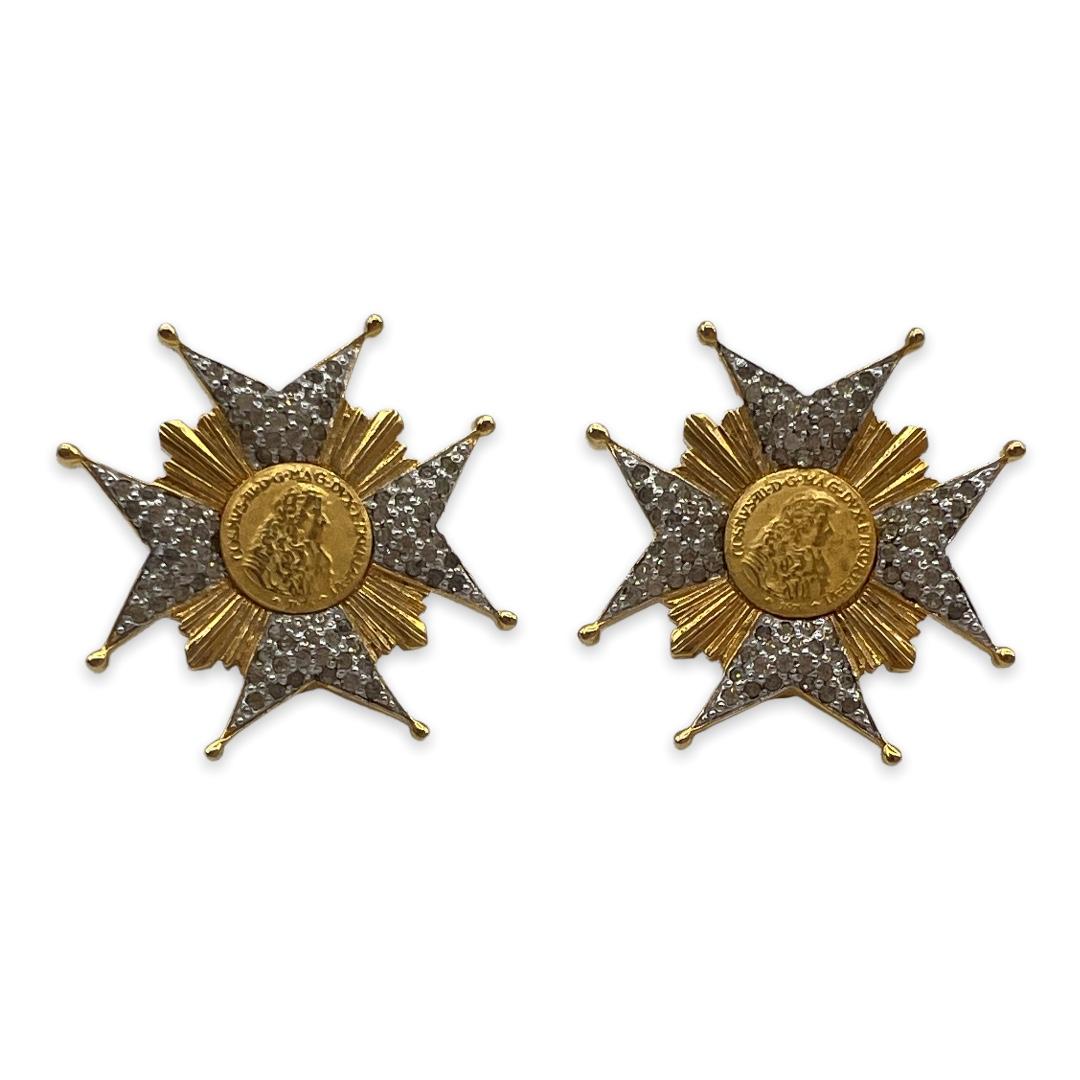 Nettie Rosenstein Rhinestone Earrings
April 13, 2022
Vintage Stylized Rhinestone Feather Earrings
April 16, 2022
Vintage Faux Pearl Rhinestone Clip Earrings
$29.00
Lovely pair of vintage faux pearl rhinestone clip earrings. Perfect for evening or bridal wear. These also work well as a form of shoe adornment to accent a bridal shoe.
1 in stock
• SKU: US-ER-2022-03-27 16.01.25-50-tjs-a-2
• Designer or Maker: Unknown
• Mark: None
• Style: Clip back earrings
• Circa Date: 1950s
• Condition: Very good. They appear to not have been worn. Slight yellowing of glue. Price adjusted to accordingly.
• Age Group: Adult
• Color: Silver, cream
• Material: White metal, silver-tone plate, faux pearl.
• Size or Measurement: Approx. 3/4″ x 3/4″
• Type: Vintage faux pearl earrings, Silver-tone bridal earrings, Silver-tone rhinestone earrings, Classic faux pearl earrings, Vintage bridal earrings. Bridal party earrings.