Large Gold-Tone Tortoise Shell Shaped Earrings
January 20, 2014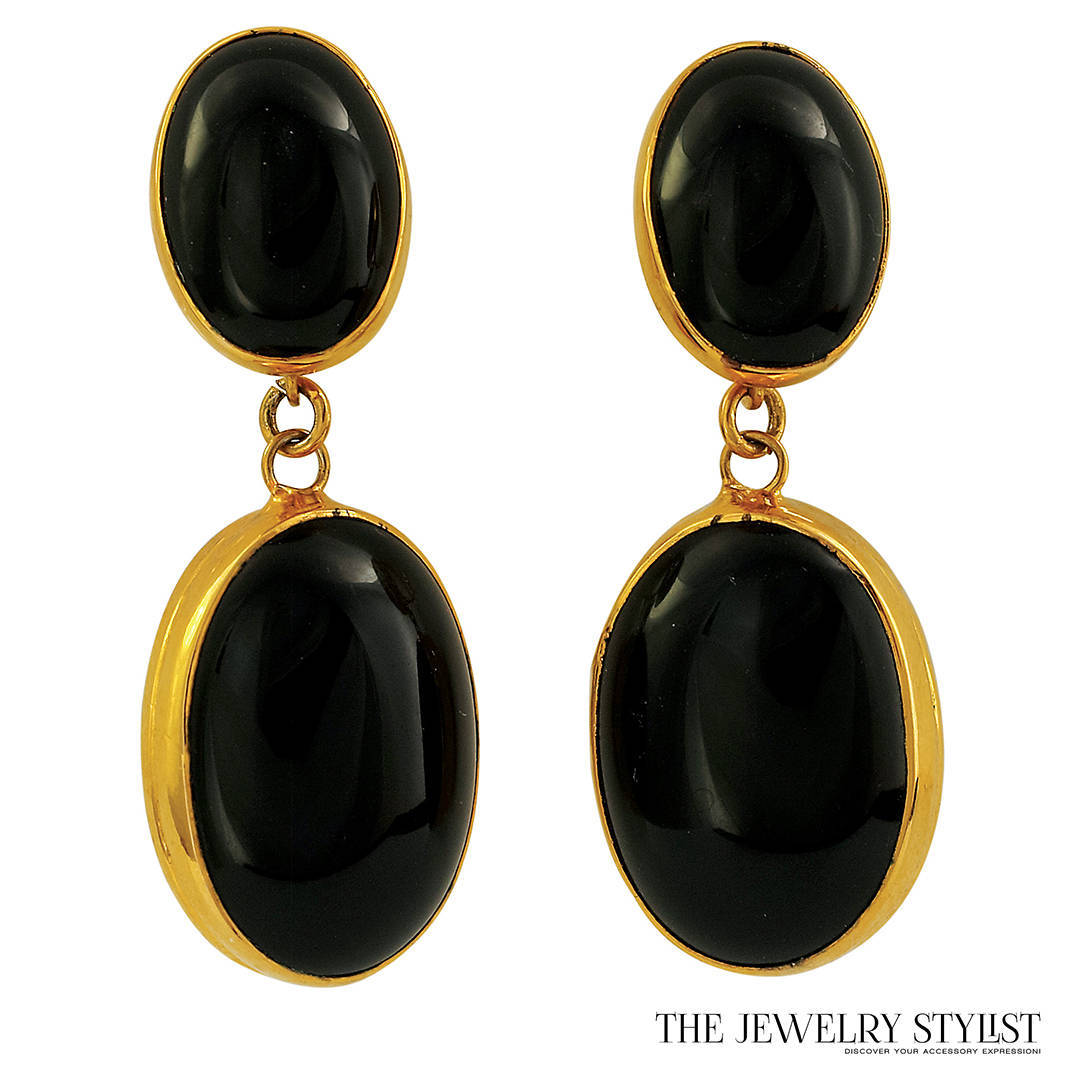 Large Vintage Resin Drop Earrings
January 22, 2014
Vintage Italian Hard Resin Earrings
$159.00
Absolutely fabulous vintage Italian hard resin earrings. Matte gold-tone cabochon surmount suspending and a honey amber-colored orb with polished-brass central band.
1 in stock
• SKU: USER-06262013_17-80s-tjs-a-2
• Designer: Unsigned Italian
• Condition: Excellent
• Circa Date: 1990s
• Age Group: Adult
• Color: Matte Goldtone and Honey Amber
• Size: Measurement to follow
Only logged in customers who have purchased this product may leave a review.