Fabulous Vintage Judy Lee Floral Spray Star Burst Brooch
April 3, 2023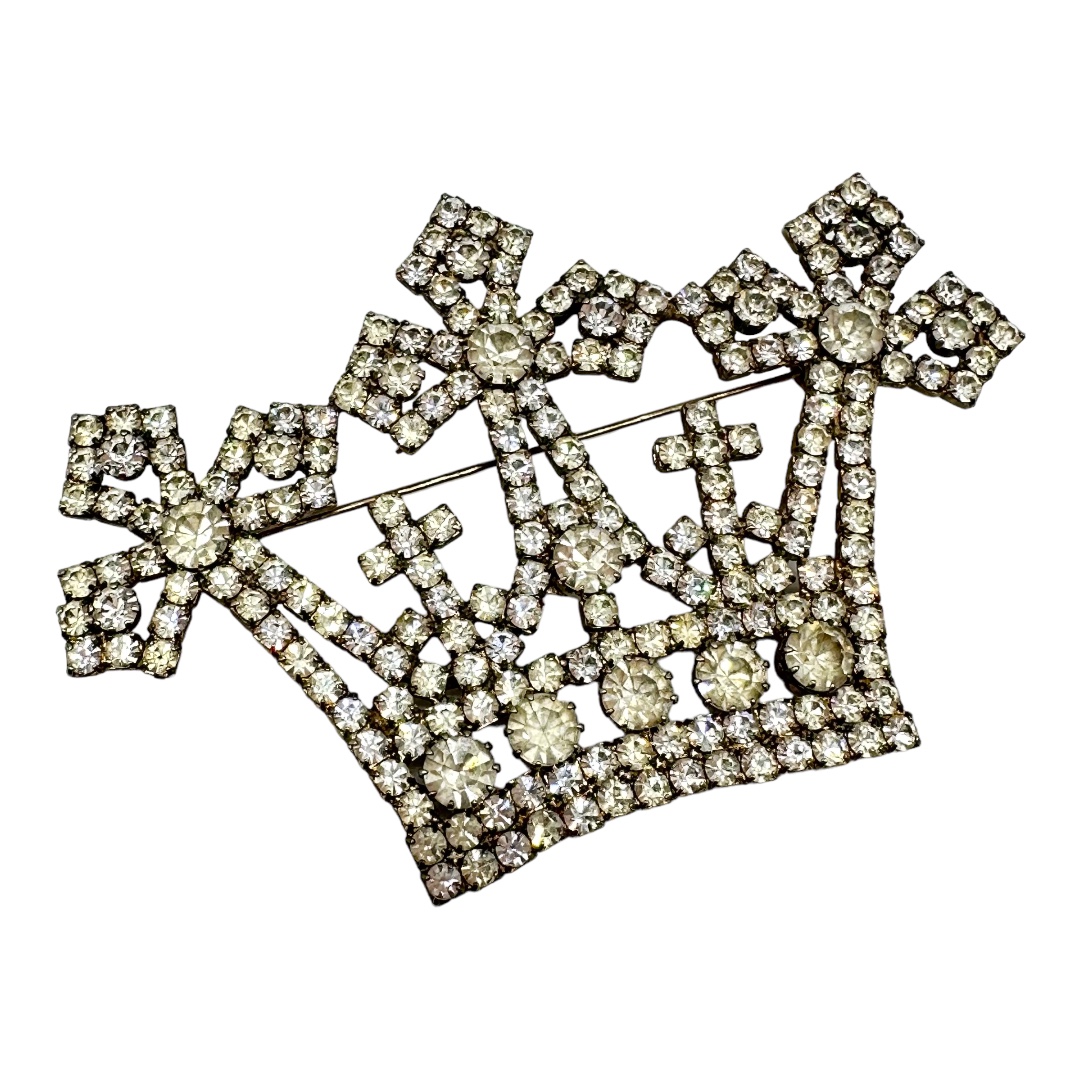 Large Vintage Kenneth J Lane Crown Brooch
April 9, 2023
Vintage Weiss Rivoli Rhinestone Pendant Necklace
$99.00
This is a fabulous vintage Weiss rivoli rhinestone necklace accented with rows of chaton stones. The rivoli stones are amethyst in color with some infused with a heliotrope-like color creating a blue like effect. Truly breathtaking. The long bilateral chain is plated in antique-gold. The back of the pendant is in like new condition with virtually no surface marks or scratches.
1 in stock
• SKU: WE-NE-2023-03-19 13.52.36-60-tjs-a-4
• Designer or Maker: Weiss
• Mark: Weiss
• Style: Pendant necklace
• Circa Date: 1960s
• Condition: In excellent vintage condition. Back is in like-new condition. Minor surface scratches on front. Black discoloration on back images of necklace images are artifacts.
• Age Group: Adult
• Color: Antique gold, amethyst color with hints of heliotrope.
• Material: Brass, white metal, glass/crystal
• Size or Measurement: 1 11/16″ diameter 2 10/16 total drop from top of surmount with approx. 11″ bilateral chains.
• Type: Weiss pendant necklace, Weiss rhinestone jewelry, Weiss rhinestone necklace.