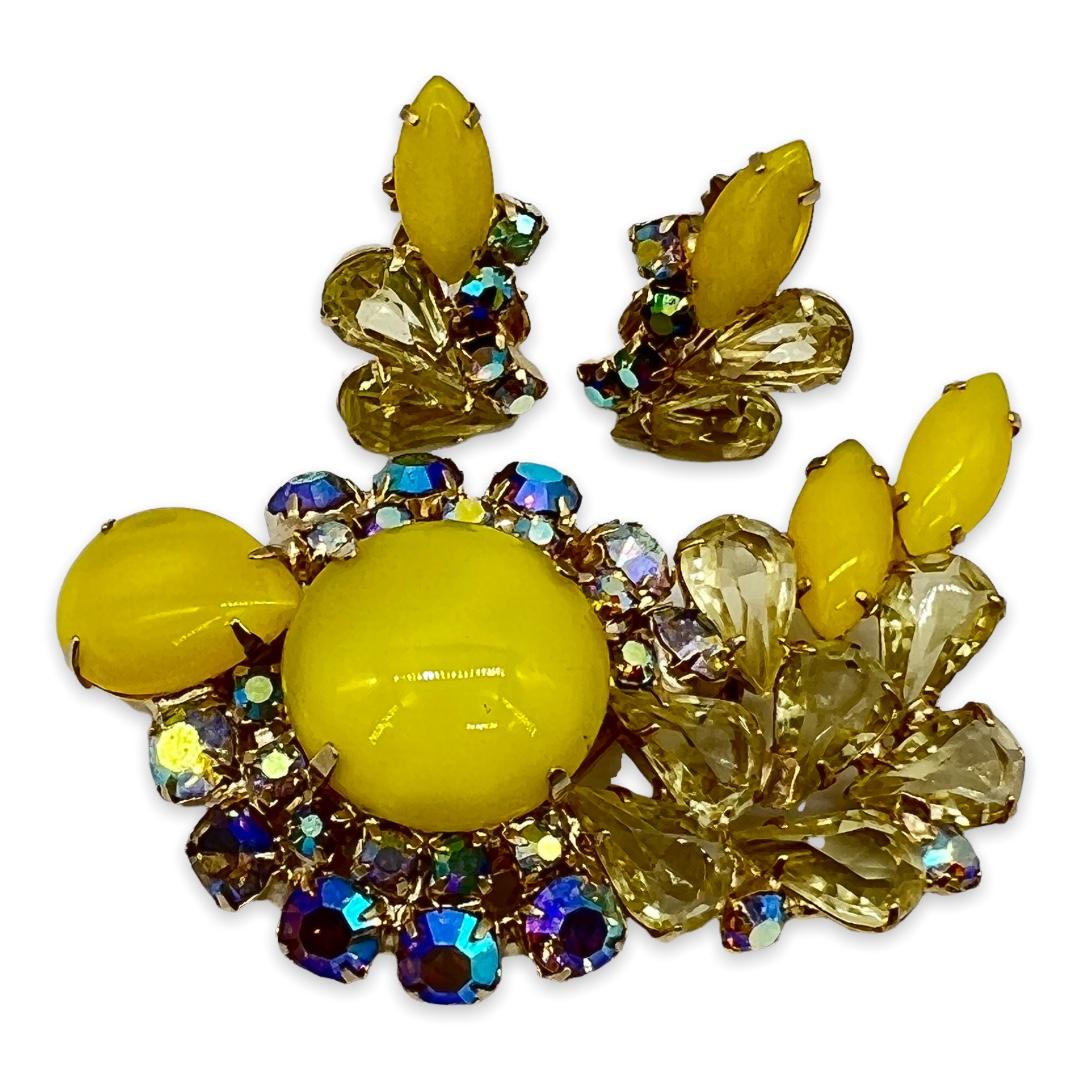 Large Yellow Aurora Borealis Brooch Set
May 28, 2022
Vintage Oleg Casinni Faux Pearl and Crystal Rhinestone Brooch
May 28, 2022
B David Yellow Rhinestone Brooch Laurel Wreath Design
$23.00
This is a lovely yellow rhinestone brooch by B. David that looks like a laurel leaf wreath. Lovely color similar to Sherman pieces.
1 in stock
• SKU: BD-BC-2022-05-24 14.48.23-60-tjs-a-1
• Designer or Maker: B. David
• Mark: B. David
• Style: Brooch
• Circa Date: 1960s
• Condition: Excellent. Minor wear. Stones are slightly lighter in color leaning more towards pastel.
• Age Group: Adult
• Color: Gold, yellow.
• Material: Brass, gold-tone plate, glass/crystal
• Size or Measurement: Approx. 1 7/8″ w. x 1 11/16″ l.
• Type: Yellow rhinestone brooch, B. David brooch, B. David Rhinestone brooch, 1960s Rhinestone jewelry.