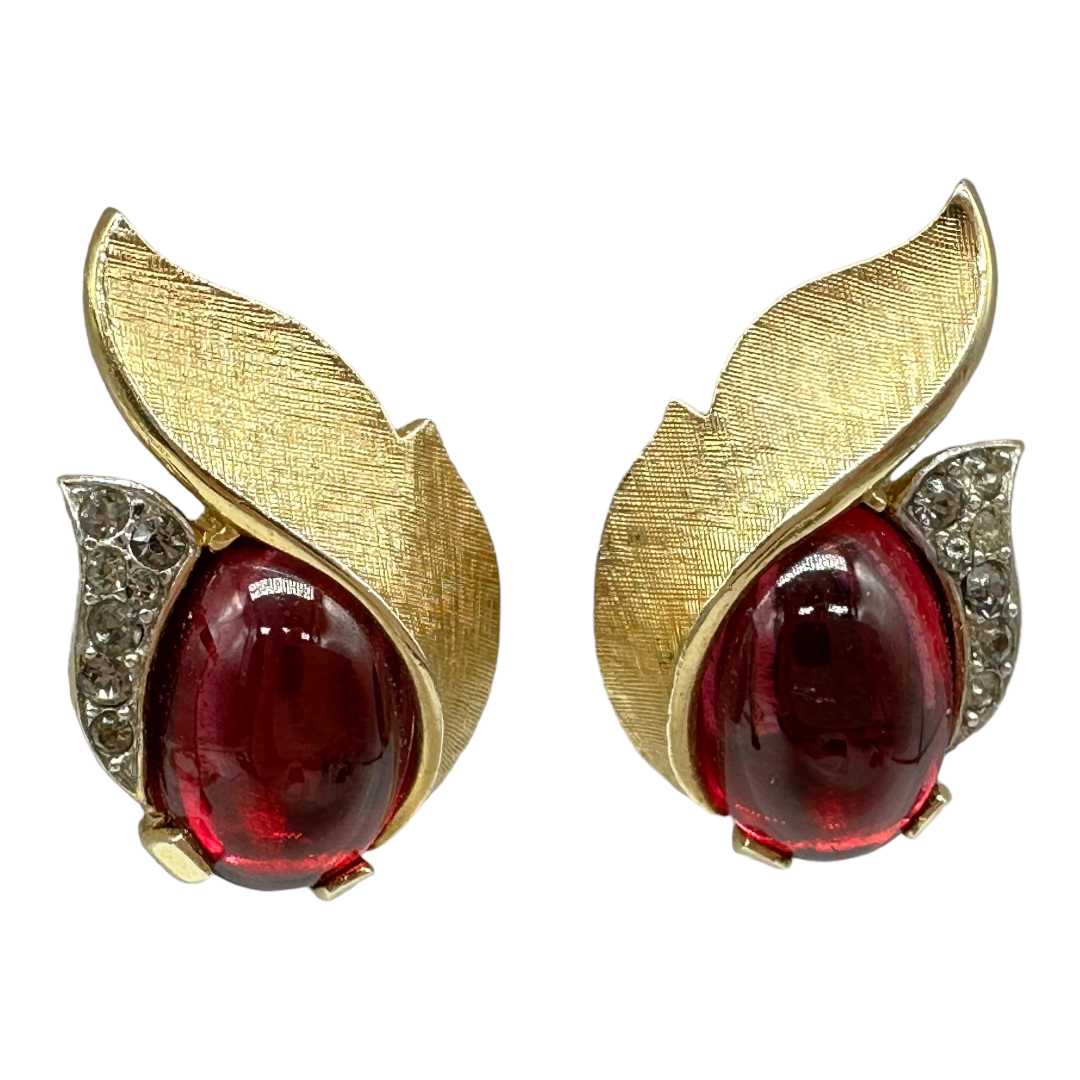 Trifari Jewels of India Cabochon Earrings
May 25, 2023
Schreiner Style Copper Fluss Rhinestone Earrings
May 26, 2023
Beautiful Sandor Enameled Flower Bud Earrings
$129.00
Beautiful Sandor pendant enameled earrings featuring a three-flower surmount suspending a flower bud. Center flower features a rhinestone. Sandor enameled jewelry is highly sought after and these earrings are perfect for the collector of Sandor enameled jewelry.
1 in stock
• SKU: SA-ER-2022-12-06 11.59.46-50-tjs-a-2
• Designer or Maker: Sandor
• Mark: Sandor
• Style: French clip back
• Circa Date: 1950s
• Condition: Some enamel loss. Overall in good condition.
• Age Group: Adult
• Color: Offwhite, green.
• Material: Brass, gold-plate, enamel.
• Size or Measurement: Approx. 1 1/2″ t.l. x 5/8″ w.
• Type: Sandor enameled flower, Sandor enamel floral earrings, 1950s Sandor jewelry, Vintage jewelry, Vintage jewellery, vintage costume jewelry.