Unsigned Hobe Stylized Willow Tree Brooch
May 24, 2023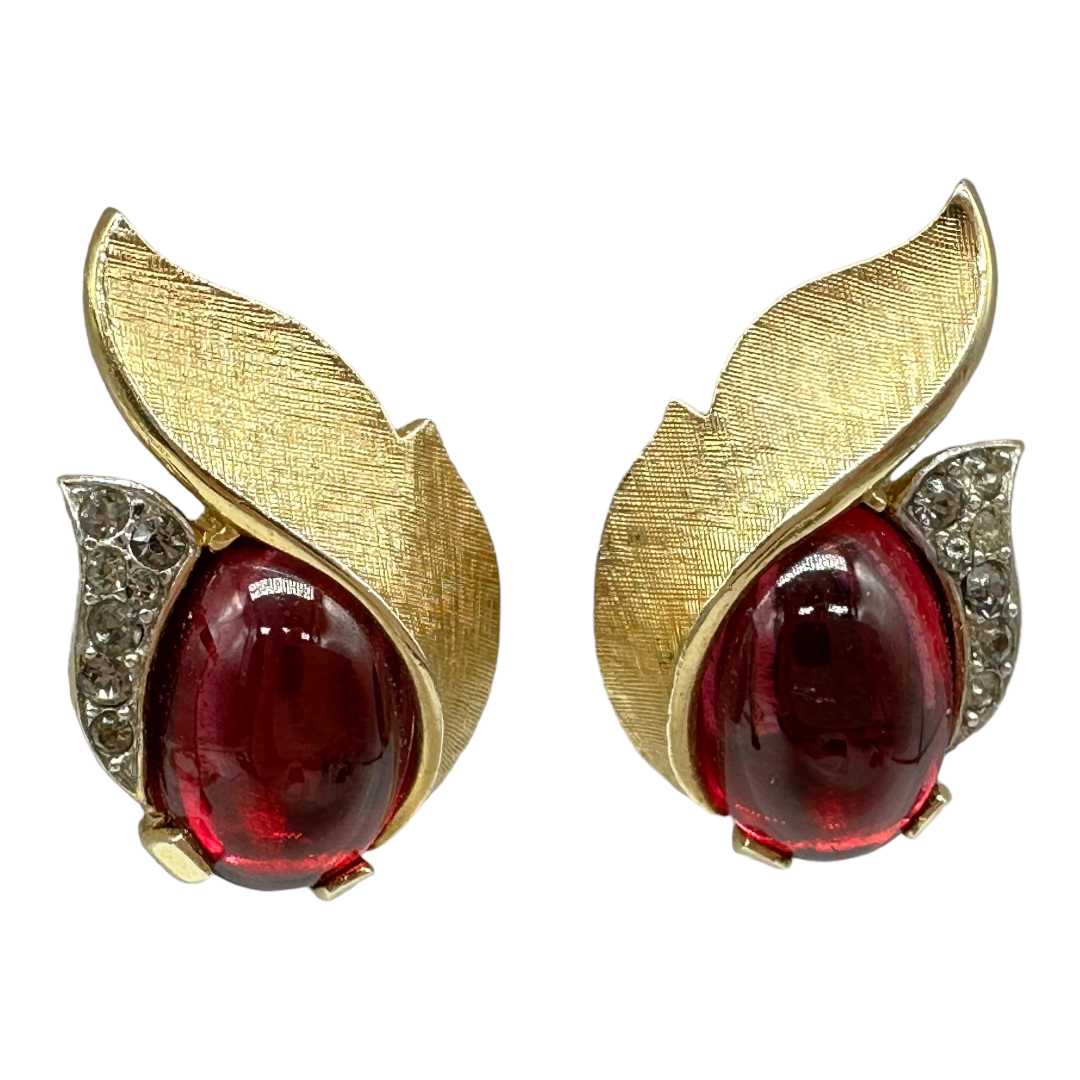 Trifari Jewels of India Cabochon Earrings
May 25, 2023
Glamorous Kramer Earrings with a Medley of Stones
$79.00
These lovely earrings are a favorite colorway for us here at The Jewelry Stylist. The earrings feature four different shape/color rhinestones. The most unusual are the shield-shape opalescent stones. The overall design has a pinwheel effect. The photo with the black background most closely represents the colors
1 in stock
• SKU: KR-ER-2023-05-24 09.22.20-50-tjs-a-2
• Designer or Maker: Kramer
• Mark: Kramer
• Style: Clip back earrings
• Circa Date: 1950s
• Condition: Great. Two stones have light dark spots. Hard to see. Plating in great condition.
• Age Group: Adult
• Color: Silver, blue, green.
• Material: Brass, silver-tone plate, glass/crystal.
• Size or Measurement: Approx. 1 1/8″ dia.
• Type: Kramer pin wheel earrings, Kramer rhinestone earrings, Kramer green blue rhinestone earrings, Kramer statement earrings, 1950s earrings.