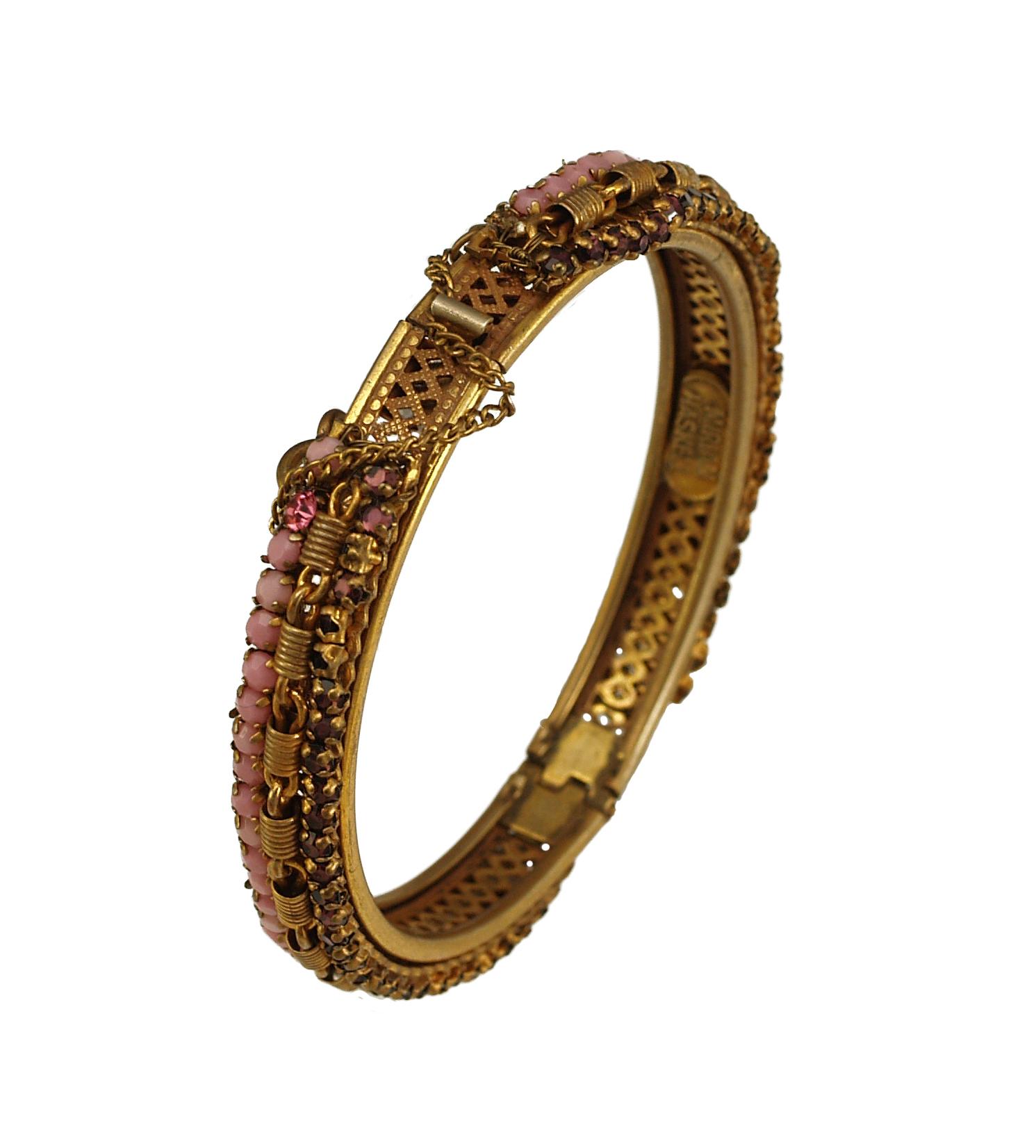 Vintage Miriam Haskell Dusty Pink Cabochons and Purple Rhinestones Hinged Bracelet
November 8, 2016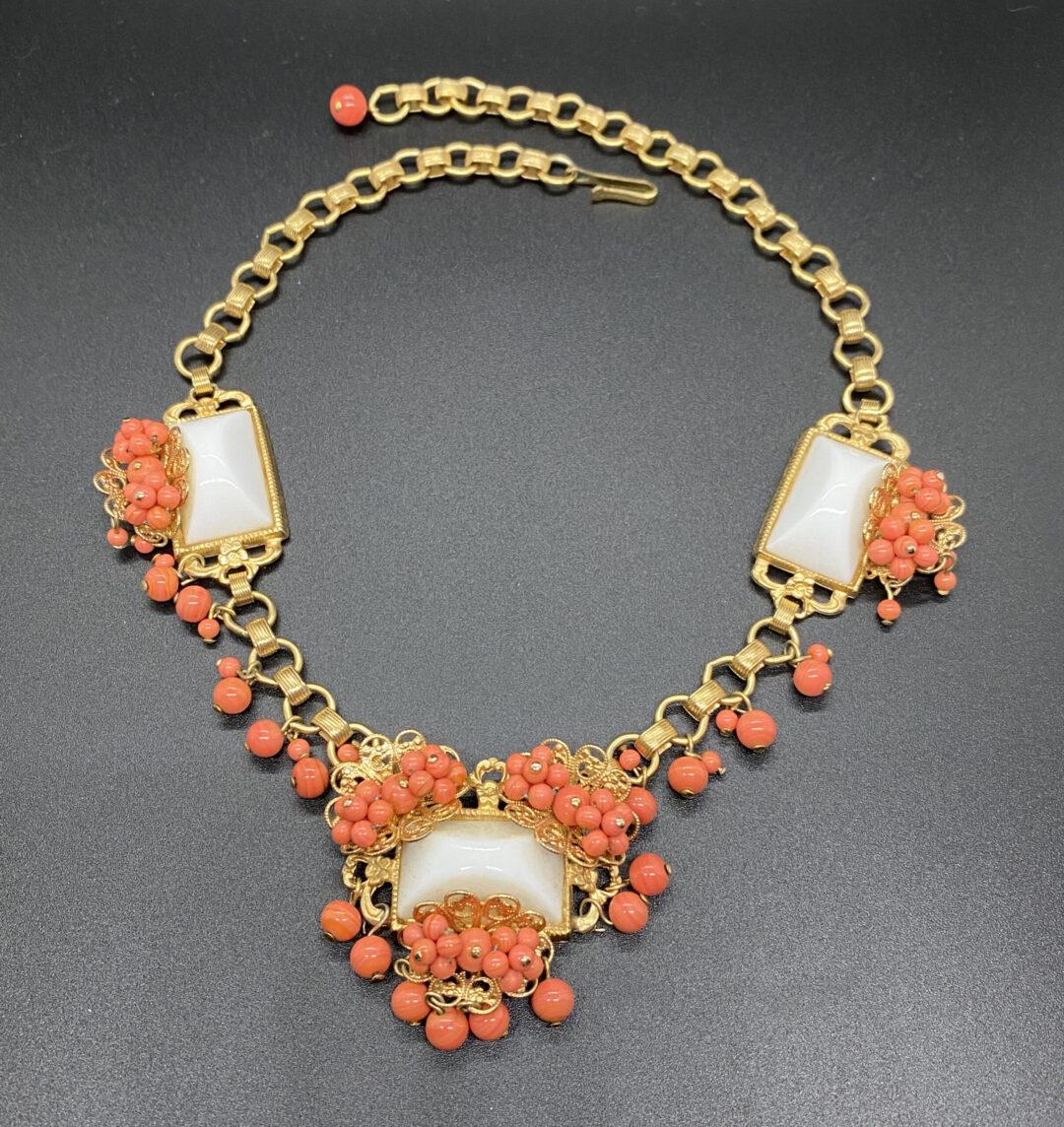 Fabulous Vintage Faux Coral Bead Bib Necklace
May 16, 2021
Judith Hendler Black and Clear Spiral Earrings As Featured in Teen Vogue
$395.00
Title: Judith Hendler Black Disc Spiral Earrings As Featured in Teen Vogue
SKU: ML 17E1
Designer or Maker: Judith Hendler
Mark: None –direct from designer
Style: Pendant or drop earring
Closure: Clip back
Circa Date: 2016-2017
Condition: Excellent-NEW
Color: Clear and Black
Material: Acrylic with Brass Gold-plated Clip
Size or Measurement:
Type jewellery, jewelry, costume jewelry, plastic jewelry, acrylic jewelry, judith hendler jewelry
#jewelrystylist #vintagejewelry #vintagecostumejewelry #costumejewelry #vintagejewelryforsale
Out of stock
Title: Judith Hendler Black Disc Spiral Earrings As Featured in Teen Vogue
Description: Limited Edition Judith Hendler Black Disc Spiral Earrings. These gorgeous earrings are gracing the pages of of Teen Vogue. Featured in the December issue of Vogue Teen, these amazing Acrylic earrings are brought to you by The Jewelry Stylist. There are only a total of SIX of each style available to the public. These earrings transcend the ages of fashion style and a great investment piece. The acrylic earring spiral captures the color of near-by objects.
Please be sure to read our blog post on Judith Hendler jewelry by clicking Judith Hendler Then and Now or read two articles on our CJCI website written by author Matt Burkholtz, and couture jewelry expert Erik Yang.
SKU: HENDLER ML 17E1