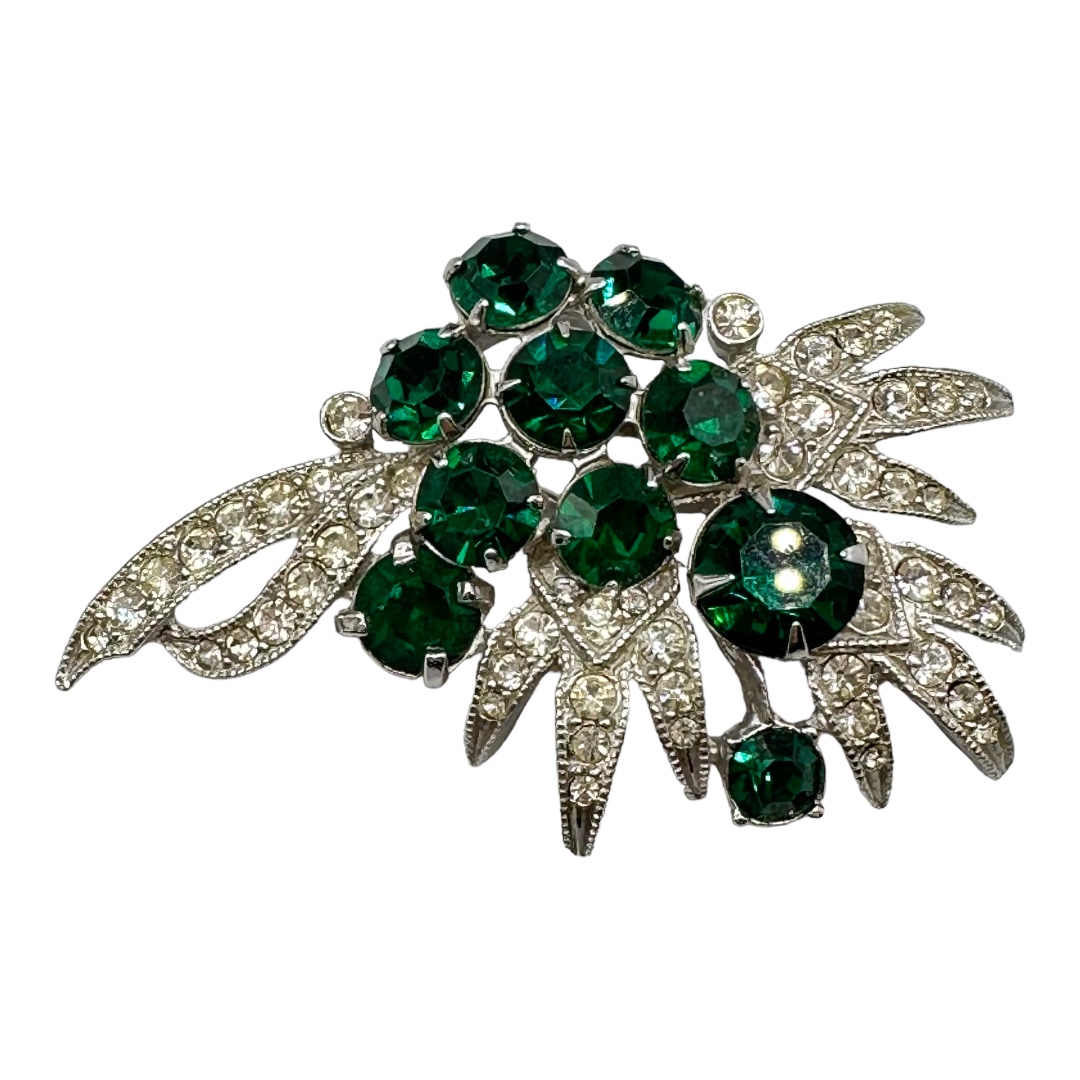 Eisenberg Rhinestone Brooch
May 10, 2023
Boucher Faux Turquoise Amethyst Earrings
May 10, 2023
Gorgeous ABS Allen Schwartz Pendant Enamel Earrings
$59.00
Fun large pendant statement earrings featuring and enameled surmount accented with rhinestones and enamel. Suspending a large pear-shaped dangle flanked by amethyst-colored rhinestones. Amazing!
1 in stock
• SKU: ABS-ER-2023-01-30 14.10.17-50-tjs-a-2
• Designer or Maker: ABS Allen Schwartz
• Mark: ABS
• Style: Pendant earrings
• Circa Date: 1990s
• Condition: Great
• Age Group: Adult
• Color: Gold, purple, green
• Material: White metal, Brass, gold-tone plate, enamel, hard resin, glass/crystal.
• Size or Measurement: Approx. 3″ t.l. x 1 3/16″ w.
• Type: Huge pendant earrings, Statement earrings, ABS earrings, 1990 earrings.