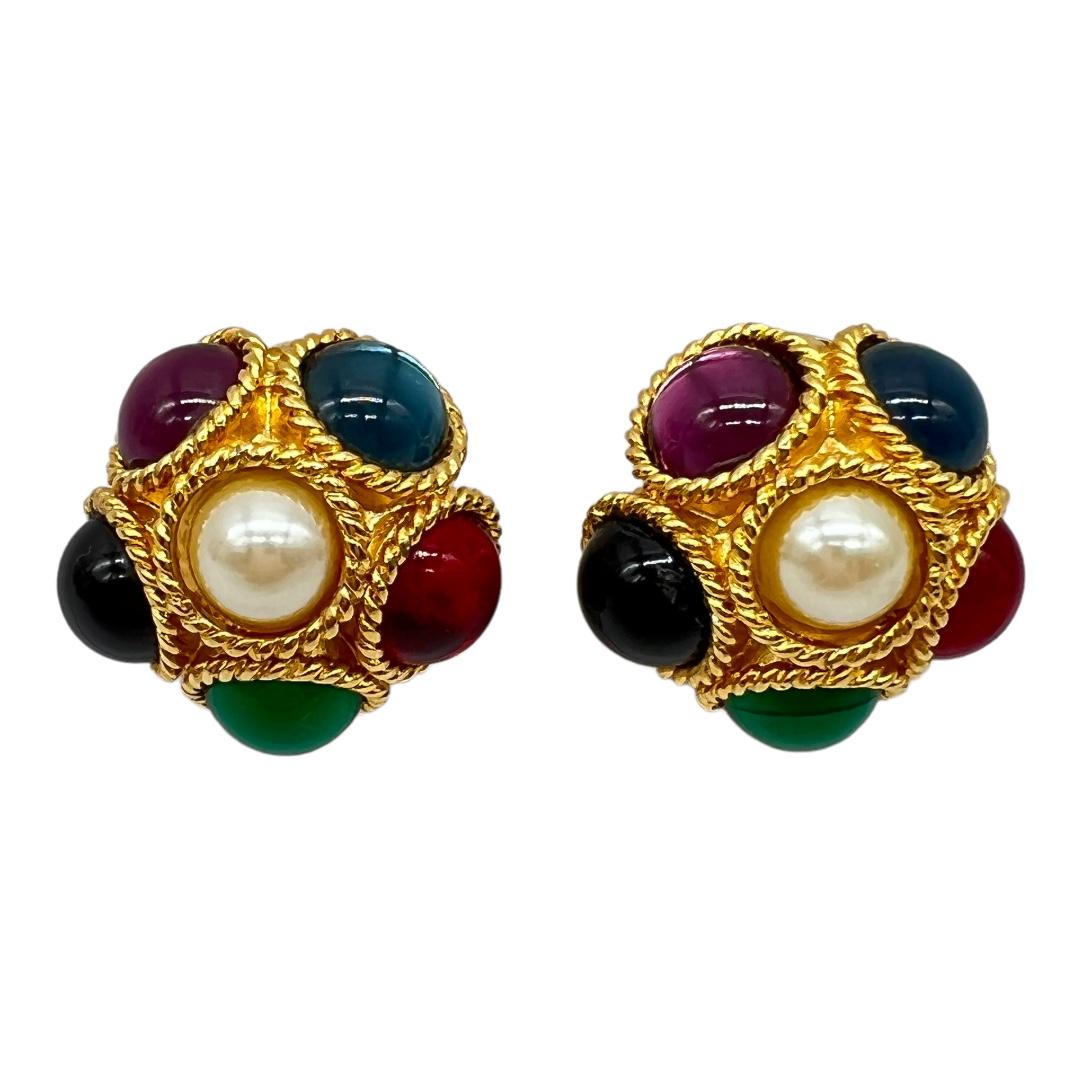 Fabulous Bill Blass Jewel-tone Cabochon Earrings
September 29, 2022
Trifari Bead Fringe Collar Necklace
October 3, 2022
Kramer Rhinestone Necklace Set
$79.00
Beautiful Kramer green rhinestone collar necklace featuring rhinestone chain flanked by cobra chain on both sides terminating rhinestone chain dangle and hook.
Out of stock
• SKU: KR-NE-ER-2022-09-29 14.33.20-50-tjs-a-6
• Designer or Maker: Kramer
• Mark: Kramer on oval plaque
• Style: Collar necklace with hook and chain closure, French clip back earrings
• Circa Date: 1950s
• Condition: Excellent
• Age Group: Adult
• Color: Gold, green
• Material: Brass, gold-tone plate, glass/crystal
• Size or Measurement: Approx. 15 1/2″ in wearable length x 5/16″ w. Earrings measure 15/16″ t.l. x 5/16″ w.
• Type: Kramer rhinestone necklace, Kramer necklace, Green Kramer necklace.