Lovely 1980s St. John Black Enamel Earrings
September 19, 2021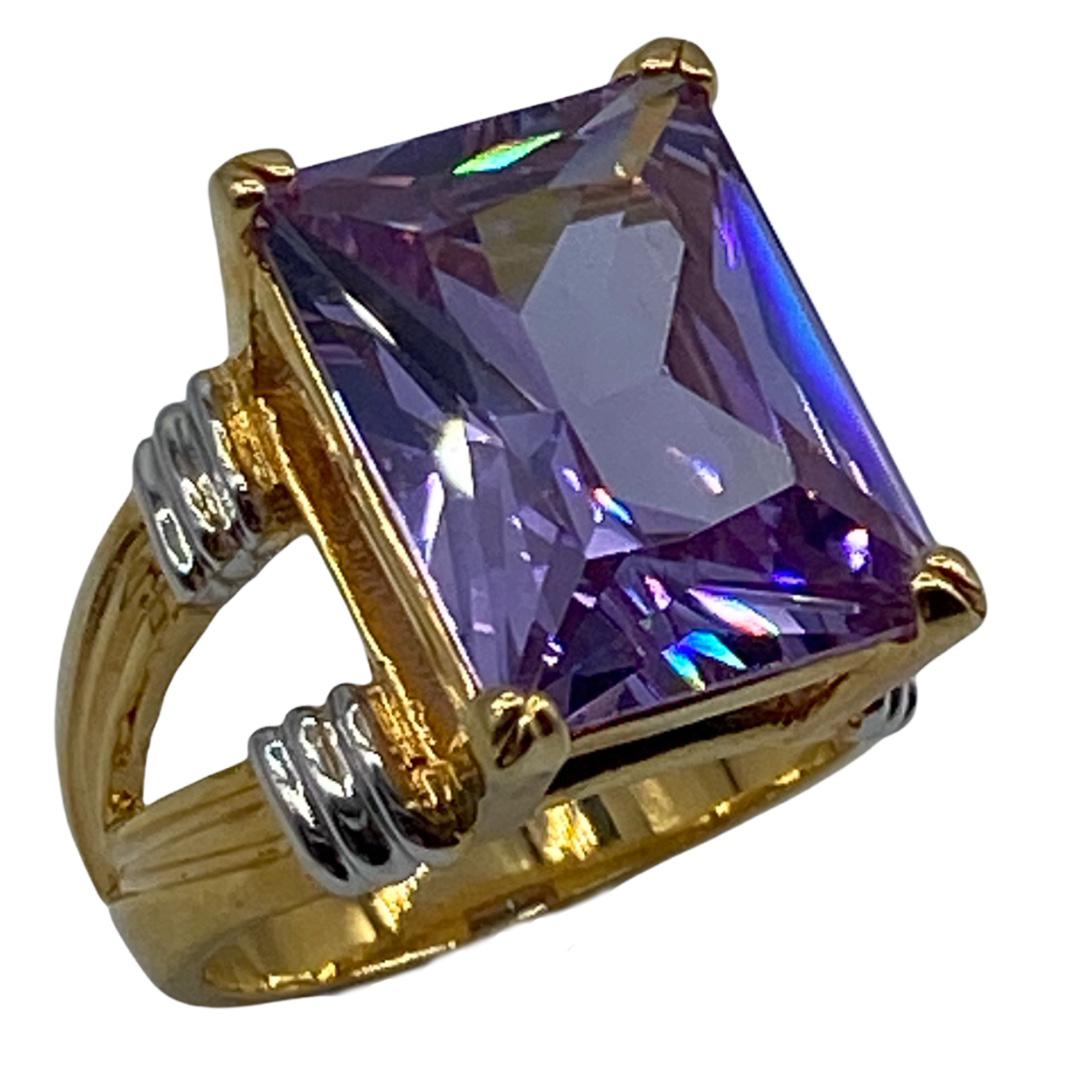 Vintage Faux Amethyst-Colored Rhinestone Cocktail Ring
September 19, 2021
Sensational 1950s Trifari Rhinestone Clip-back Earrings
$19.00
These are lovely Trifari clip-back earrings featuring oval, baguette and round-shape rhinestone button earrings. Class Trifari design looks smashing for evening out. Shown here paired with blue, the earrings really pop. A lovely addition to your vintage jewelry wardrobe. A sustainable way to reinvent fashion.
1 in stock
• SKU:TR-ER-2021-09-18 16.42.24-50-tjs-a-2
• Designer or Maker: TRIFARI
• Mark: Trifari © with copyright
• Style: Clip-back earrings
• Circa Date: 1950s
• Condition: Excellent. The rhinestones are clear and crisp. Hard to capture in the photo due to image artifacts. Minor surface wear.
• Age Group: Adult
• Color: Gold, crystal/clear
• Material: White metal, Trifanium plate, glass/crystal
• Size or Measurement: Approx. 1″ diameter
• Type: Vintage Trifari, crown Trifari, Trifari jewelry, Trifari earrings, Trifari button earrings, Trifanium plate, vintage earrings, 1950s jewelry, 1950s Trifari jewelry, 1950s rhinestone earrings, Gold-tone rhinestone earrings, Vintage jewelry, Vintage jewellery, vintage costume jewelry