Our store will be closed November 29th through December 13th. Orders can resume December 11th. If you'd like to reserve an item please email:
[email protected]
. We apologize for this inconvenience.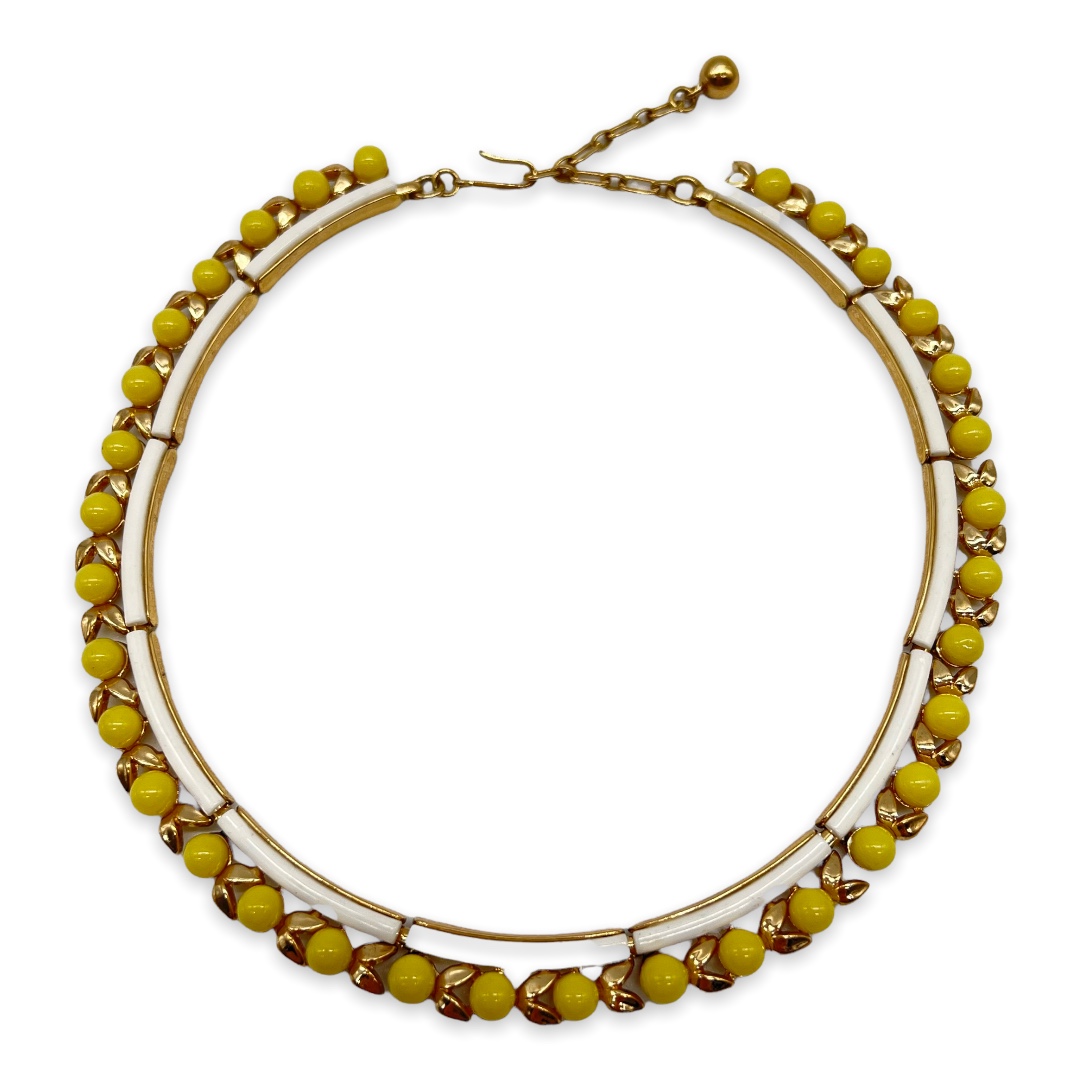 Vintage Trifari White & Yellow Collar Necklace
May 12, 2023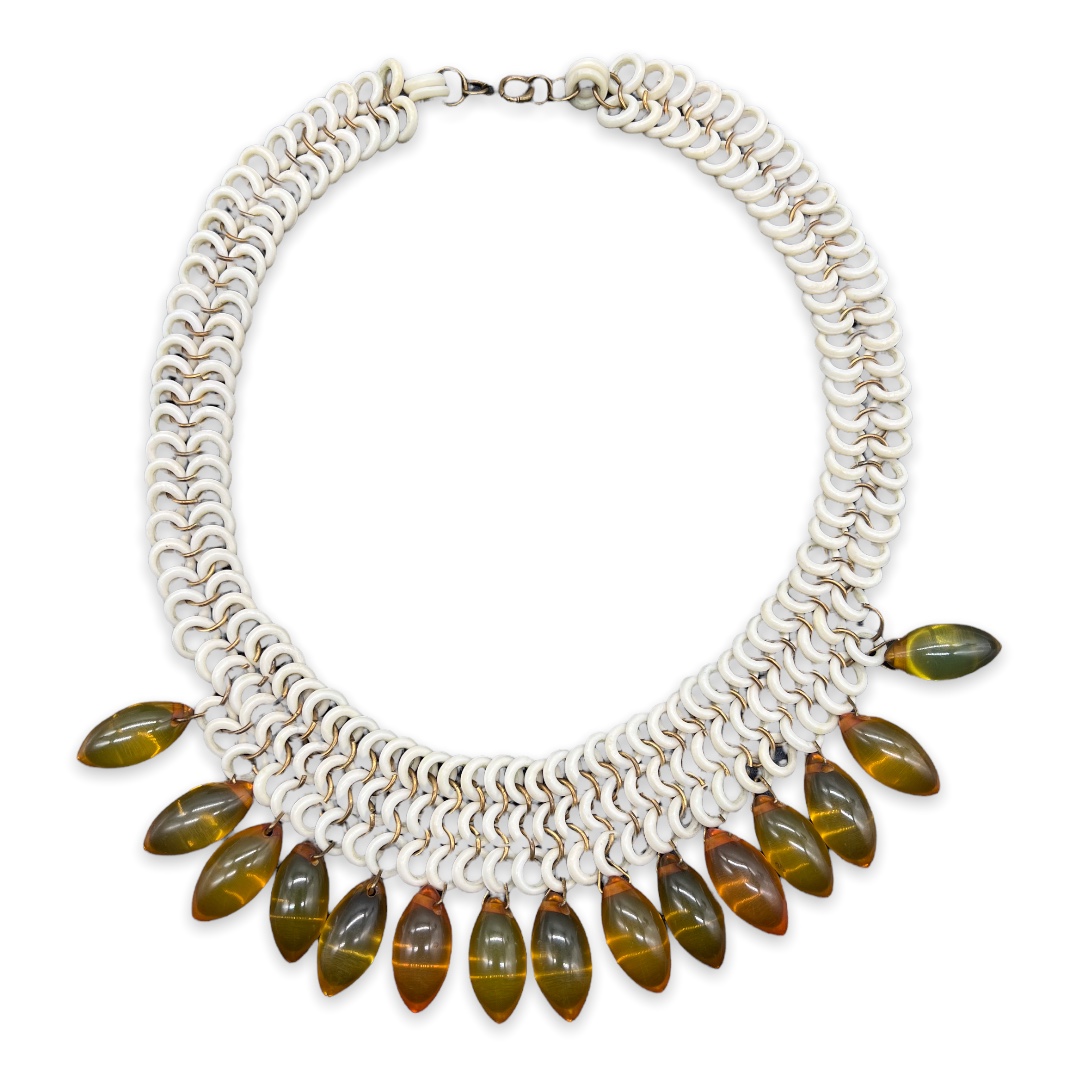 Extraordinary 1930s Celluloid and Bakelite Necklace
May 15, 2023
Trifari 1940s Swirling Cabochon Earrings for Crown Collection.
$299.00
These beautiful earrings, designed by Alfred Philippe, were issued a patent on Feb. 26, 1946 and were featured in American Vogue in the December 15th issue in 1945. The earrings have a curvilinear design with a beautiful translucent oval cabochon (faux moon stone) accented by a ruby-red rhinestone and tipped with pave-set circ. clear stones. They complement the Royal crown pins from the same era that were presented as a collection by Trifari. Please note these will require adult signature for postal delivery
• SKU: TR-ER-2023-05-13 13.59.07-40s-tjs-a-2
• Designer or Maker: TRIFARI
• Mark: Trifari Des. Pat. No.,143989
• Style: Clip back earrings
• Circa Date: 1940s
• Condition: These do show some plating wear of the Trifanium plate.
• Age Group: Adult
• Color: gold, clear, red.
• Material: White metal, glass/crystal, Trifanium plate.
• Size or Measurement: 1 1/16 t.l. x approx. 1/2″ w.
• Type: Vintage Trifari, crown Trifari, Trifari jewelry, Trifari earrings, Trifari 1940s earrings, Trifari crown earrings, Trifanium plate, vintage earrings, 1940s Trifari jewelry, 1940s jewelry, crown Trifari, Vintage jewelry, Vintage jewellery, vintage costume jewelry