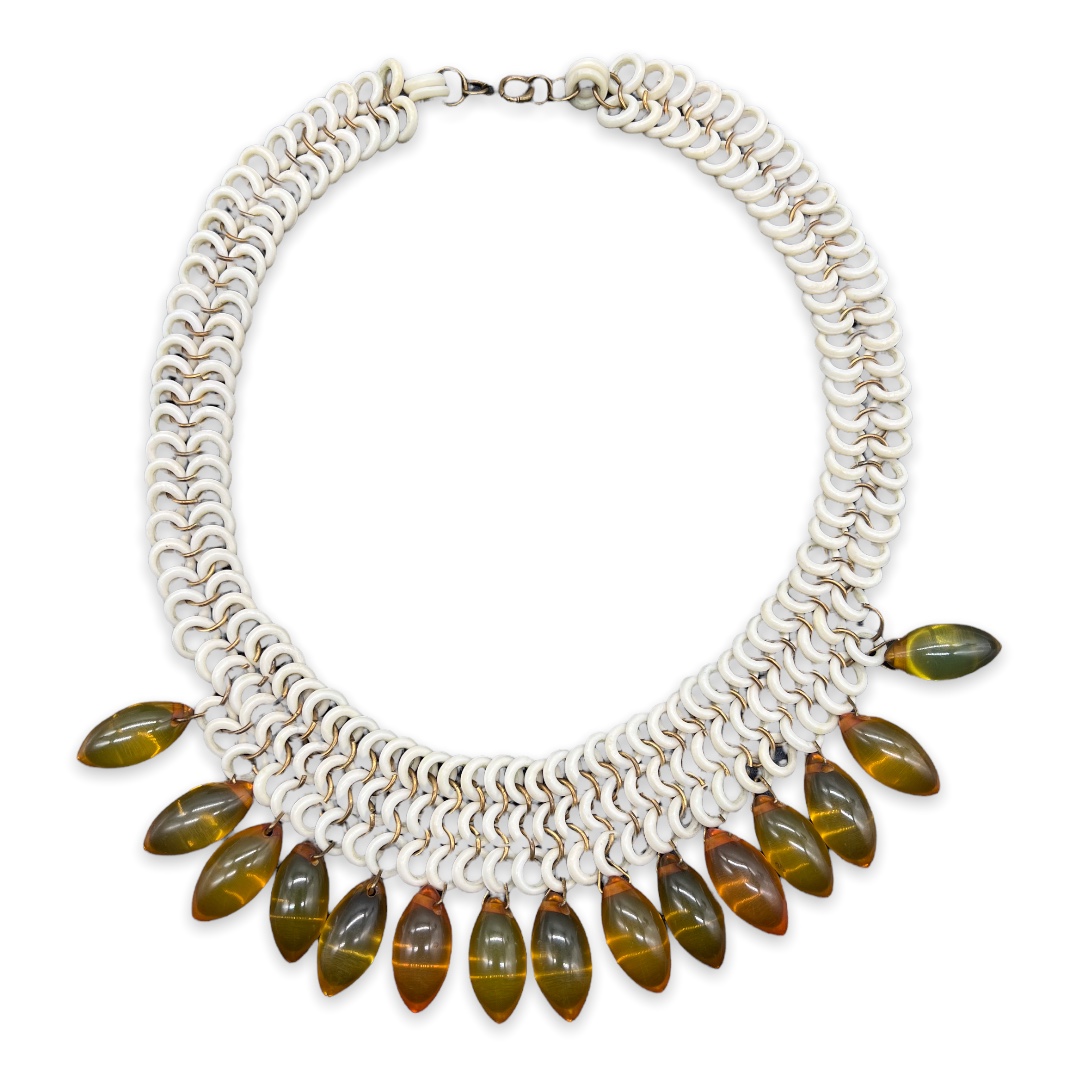 Extraordinary 1930s Celluloid and Bakelite Necklace
May 15, 2023
Vintage Twisted Rope Heart Motif Hobe-Robert Style Pin
May 15, 2023
Trifari Faux Pearl and Rhinestone Earrings
$22.00
Beautiful Trifari silver-tone earrings featuring open metal work with alternating surface textures of polished and matte. The center features faux pearls accented with tiny circ. rhinestones.
1 in stock
• SKU: TR-ER-2023-05-13 16.18.45-50s-tjs-a-2
• Designer or Maker: Trifari
• Mark: Trifari with copyright mark.
• Style: Clip back
• Circa Date: 1950s
• Condition: Great vintage. Nothing remarkable to report.
• Age Group: Adult
• Color: Silver, cream, clear.
• Material: White metal,silver tone plate, glass/crystal, faux pearl.
• Size or Measurement: Approx. 7/8″ diameter
• Type: Trifari faux pearl earrings, Trifari 1950s earrings, Trifari silver-tone earrings.