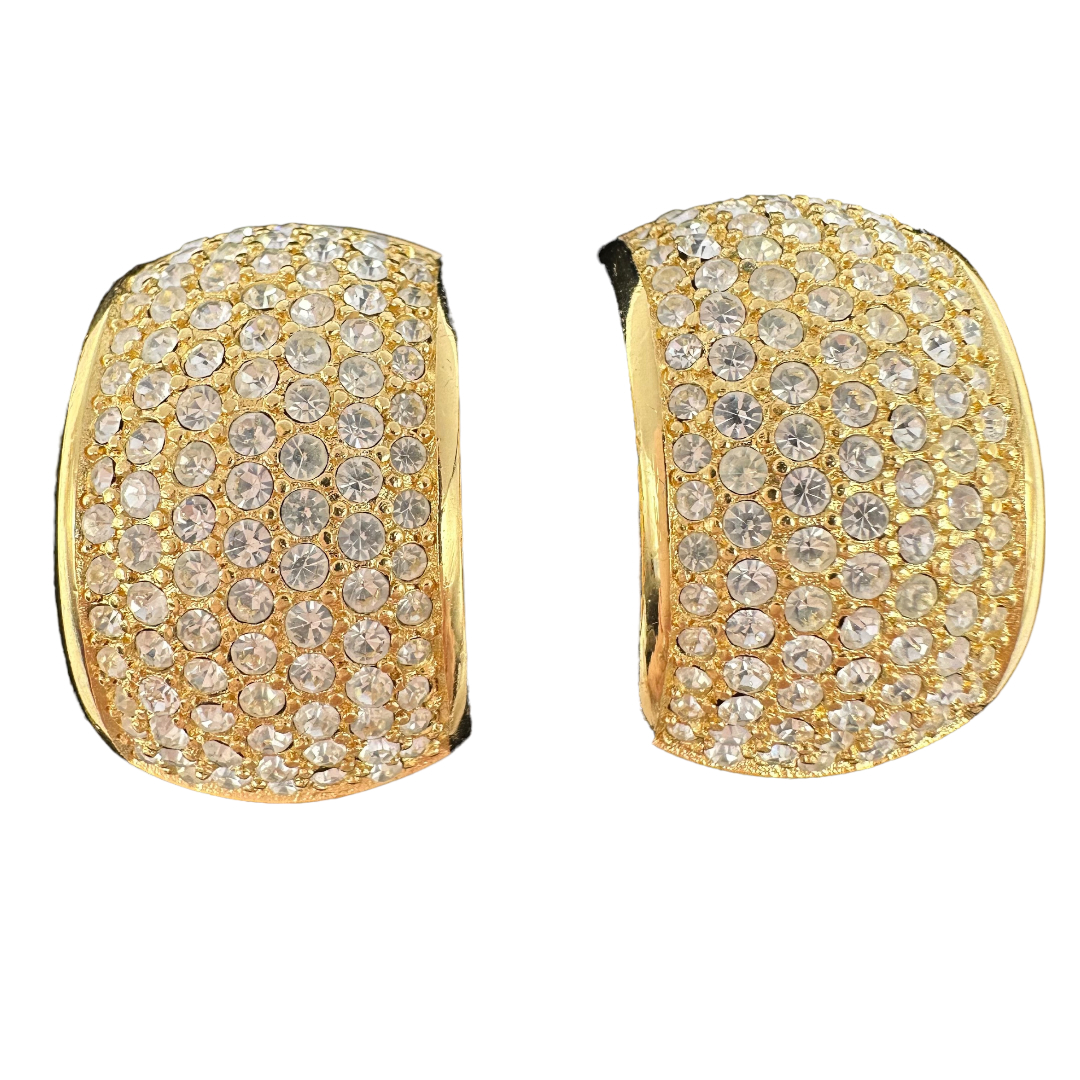 1980s Christian Dior Rhinestone Earrings
May 24, 2023
Glamorous Kramer Earrings with a Medley of Stones
May 25, 2023
Unsigned Hobe Stylized Willow Tree Brooch
$75.00
Unsigned Hobe stylized will tree brooch featuring faux pearl drops capped with a decorative end cap suspended from twisted wire. The piece is wrapped in thin round wire link a posy bouquet
1 in stock
• SKU: US-BC-2023-05-24 11.40.41-50-tjs-a-2
• Designer or Maker: Unsigned
• Mark: None. This brooch matches a signed Hobe brooch.
• Style: Brooch
• Circa Date: 1950s
• Condition: Slight tarnished head pins. Missing two pearl dangles that have been tucked to the back. Sold as is. Price reduced accordingly.
• Age Group: Adult
• Color: Gold, cream.
• Material: Brass, gold-tone plate, faux pearl.
• Size or Measurement: Approx. 2 3/4″ x 1 3/4″
• Type: Unsigned Hobe brooch, Weeping willow brooch, Stylized willow tree brooch, Unsigned Hobe faux pearl brooch.